Music brings people, and even nations, together. That's what "Voyage to Marege" has accomplished by presenting musical talents from Indonesia and Australia.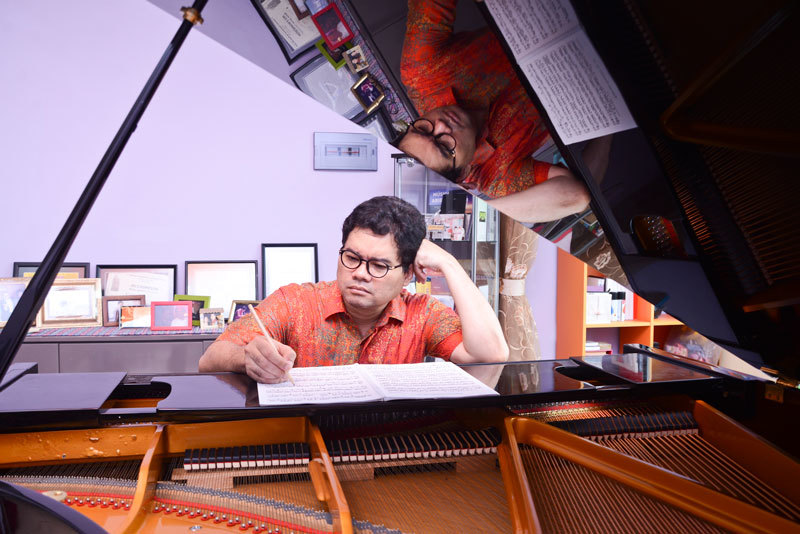 "This concert derives from the Australian government's desire to introduce the Aboriginal culture to the world. Due to the intertwining history of the Aboriginal and Makassar people, the Australian government through its embassy in Jakarta expressed its wish that I create a musical work depicting that relationship," said composer and pianist Ananda Sukarlan. He was commissioned by the Australian Embassy in Jakarta to lead the project.
Held at Teater Jakarta, Taman Ismail Marzuki, the public concert reflects on deep cultural linkages between the two neighbours in the event of Indonesia's 72nd Independence Day.
The full symphony orchestra tells the story of eighteenth-century Makassar sailors landing in Marege, an area near Arnhem Land in the Northern Territory of Australia. They bartered their spices with sea cucumbers. The trade then led the sailors to settle down, assimilating with the local people and even starting families.
"Voyage to Marege" had 44 orchestra players from Ananda Sukarlan Orchestra as well as Djakapurra Munyarryun, an Aboriginal musician who is a member of the Munyarryun clan of Dhalinybuy and a highly regarded art performer. He is also a singer, dancer and a skilled talent on yidaki or didgeridoo, a large wind instrument of the Australian Aborigines.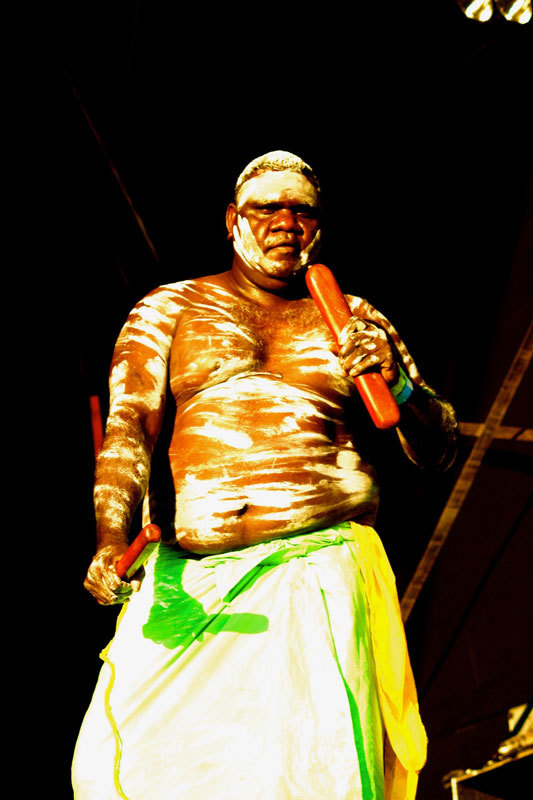 In preparation for the concert, Ananda was invited to an Australian indigenous community in Yolngu (Yolŋu) in northeast Arnhem Land, Northern Territory of Australia, around 500 kilometres from Darwin. During his week there, Ananda delved into the local musical culture, while getting up close and personal with indigenous traditions.
For the Yolngu, it is widely believed that music is an essential part of life. In traditional Aboriginal culture, stories of the creation of humankind and nature are commonly told through songs, dances and ceremonies. They also record significant experiences of the Yolngu people's lives, such as their relationship with the Makassar people.
Prior to leaving for Australia, Ananda did some research in Pangkep, South Sulawesi, where he had discussions with a spiritual figure (Bissu) in the Bugis tribe. While in Makassar, he also met with Australian Consulate General Richard Mathews, who gave him the book "The Voyage to Marege" by Charles Campbell Macknight.
All the research had left Ananda deeply impressed by both cultures and their unique characteristics.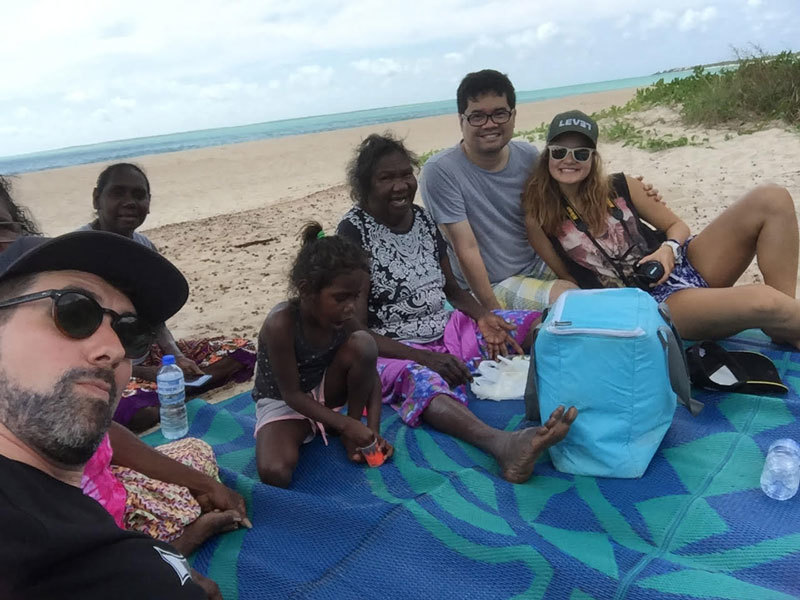 "Aboriginal musical is so simple and does not contain any melody, so I have to create music that only focuses on rhythm and texture, ignoring melody and lyrics," explains Ananda, who also incorporated songs from two of Australia's most influential composers, Betty Beath and the late Peter Sculthorpe.
In the first seven minutes of the 25-minute concert, the audience got to picture the vast journey of the Makassar sailors through the piece "Ammaciang". It was complemented by traditional songlines and a didgeridoo performance that described travel and trade routes, locations of waterholes and connections among the traders.
In addition to being inspired by Aboriginal and Makassar music, Ananda also tapped into Arabian music to illustrate the influence Islam had and the religious teaching that Makassar people brought to Aboriginal communities.
"I hope this concert could represent a picture of the relationship between Australia and Indonesia," said Ananda.
A longer duration of "The Voyage to Marege" will be staged at Darwin Festival next year, to be performed by Darwin Symphony Orchestra. There are also talks of bringing the concert to next year's Makassar International Writers Festival.