Indonesia, the world's biggest archipelagic nation, is not easily defined or understood. Its land stretches 5,245km from east to west, spanning more than 17,000 islands. It is home to 700 dialects, 300 ethnic groups, the largest Muslim population in the world and the fourth largest population in the world, with 270 million people. Yes, Indonesia is the ultimate melting pot, a bubbling cauldron of cultures clashing with modernity, a young democratic nation trying to find itself whilst simultaneously introducing itself to the world.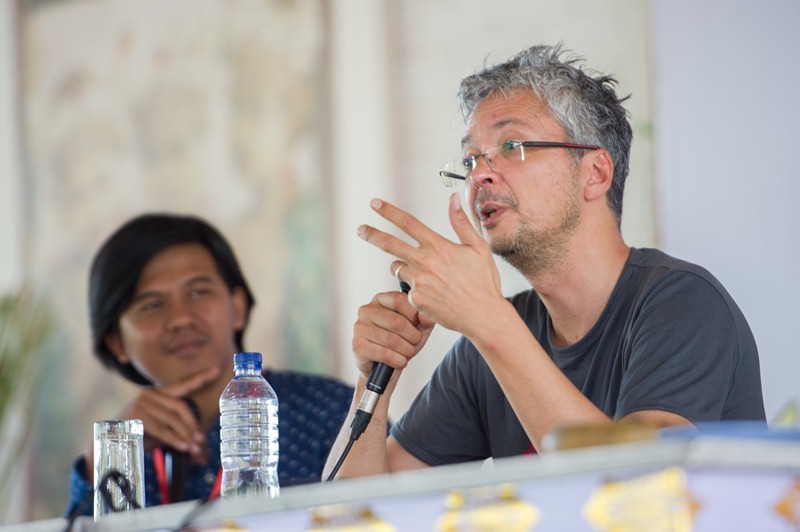 How can one even begin to understand such a complex nation, this puzzle of an archipelago? At this year's Ubud Writers & Readers Festival (UWRF), a 5-day literary and arts festival taking place from 24-28 October 2018, an incredible array of authors, experts, activists and artists will be descending on Bali to share their knowledge.
Whilst the festival has literature and arts at its core, it has over the years become an important platform for global dialogue and discussion. Amongst those discussions this year will be subjects dissecting its home, Indonesia, over a range of interesting themes.
One panel, Evolving Islam, featuring 4 expert panelists who have studied the faith in its many manifestations, will discuss the intricate details of Muslim life, proving it really is not as the headlines say it is. Another program, Mediating Islam, featuring Michael Vatikiotis and Janet Steele, will discuss the relationship between faith and the media, with a particular focus on Indonesia and Malaysian media.
Moving from religion to politics, 2018 marks the 20-year anniversary of the fall of Suharto. In Twenty Years Later an all-star panel of Indonesian intellectuals weigh in on what the Reformation Era has given to the nation. This theme is expanded in Being Presidential, where a panel of political detectives examine what's at stake in Indonesia's 2019 Presidential Elections and the expectations Indonesians have for the role of President.
How about globally? What is Indonesia's place in this world? Indonesia, Outside In takes a look at these questions and makes sense of the country's growing relevance on the global stage. One important player on that stage has been Indonesia's maverick Minister of Maritime Affairs and Fisheries Susi Pudjiastuti, who will discuss her on-going work in the program Sink It.
On a lighter note, two programs reflect on the effects Indonesia can have on us personally. What Indonesia Taught Me will see writers sharing personal accounts on how life in the archipelago has changed them, whilst Islands of Inspiration reveals how Indonesia's 17,000 islands have inspired 5 authors and artists.
So, if you're looking to understand this wonderful country, take it from these diverse speakers. From religion to politics, society and culture, all of this and more will be unpacked over the festival's 5 days. This is but a taste of what the UWRF has in store. Join the discussion this 24-28 October 2018 for the festival's 15th year: 5 days of conversations, literature, music, film, poetry and celebration.
The Ubud Writers & Readers Festival's 2018 programme, speaker line up and tickets are all available on their website, ubudwritersfestival.com. NOW! Jakarta readers can save 20 per cent on the 4-Day Pass by entering the promo code MPNJ at checkout.