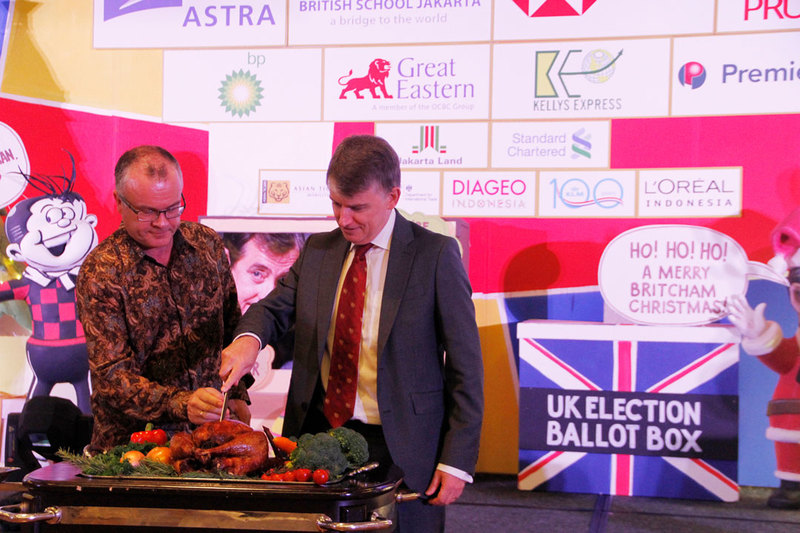 Thursday, 12 December 2019, Britcham and all its members were having a blast on the only authentic British Christmas Bash 2019! This year we celebrated 40 years retro to 1979 and UK Election Day. The event saw lavish dinner, astounding performance, extravagant prizes, honourable guests, but more importantly, an opportunity to give back to BritCham's Giving Kids a Sporting Chance. With more than 250 executives participating within the event, the night went merry and warm. The following photos are recaps of our special nights.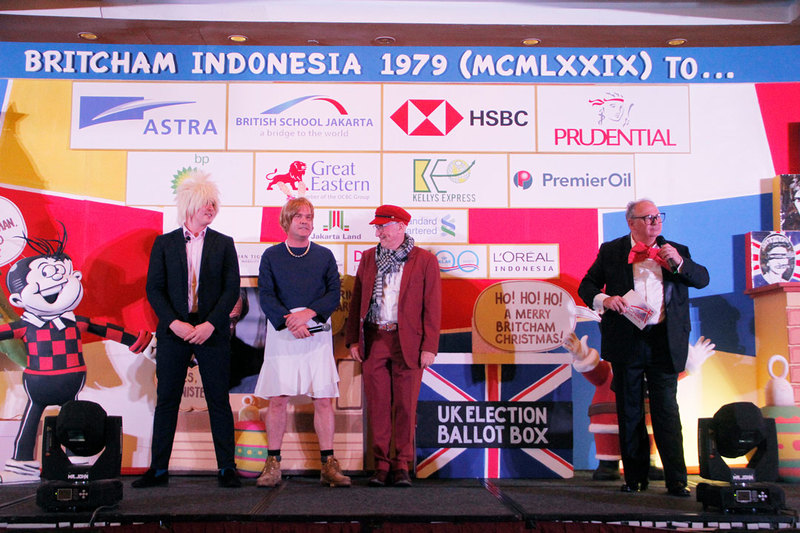 The night was opened by a speech from H.M.A Owen Jenkins, British Ambassador to Indonesia and Timor Leste, followed by a lovely Christmas carol performed by four talented students from the British School Jakarta. Following last year's success with BritCham's Got Talent competition, this year BritCham's Chairman, Ainsley Mann was back on the stage performed a parody of the current UK election as Nicola Sturgeon – Scotland's First Minister along with Mike Woolf playing as Jeremy Corbyn.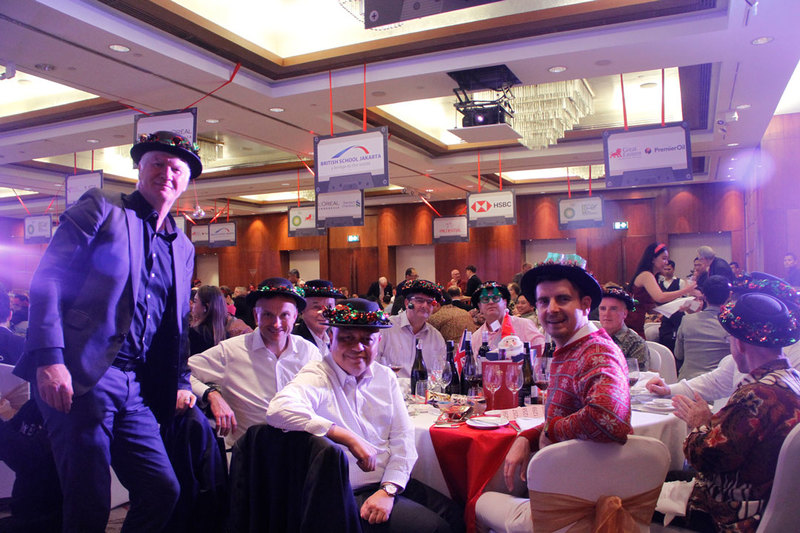 For a spectacular Christmas Bash, we would like to thank all of our sponsors, whose support enabled us to give a memorable experience to every attending guests and committees. To those who didn't get to join us, remember to mark your calendar for the first weeks in December 2020 and book immediately!
Also to check our social media platform, Twitter/Instagram @britcham_id, Facebook at BritCham Indonesia and website www.britcham.or.id for info about our forthcoming events!