Last November news went viral as a dead sperm whale found in eastern Indonesia had consumed a large portion of plastic trash. The plastic waste in Indonesia is at its most critical. The country is the second largest contributor of of plastic trash according to a 2015 study published in the journal "Science".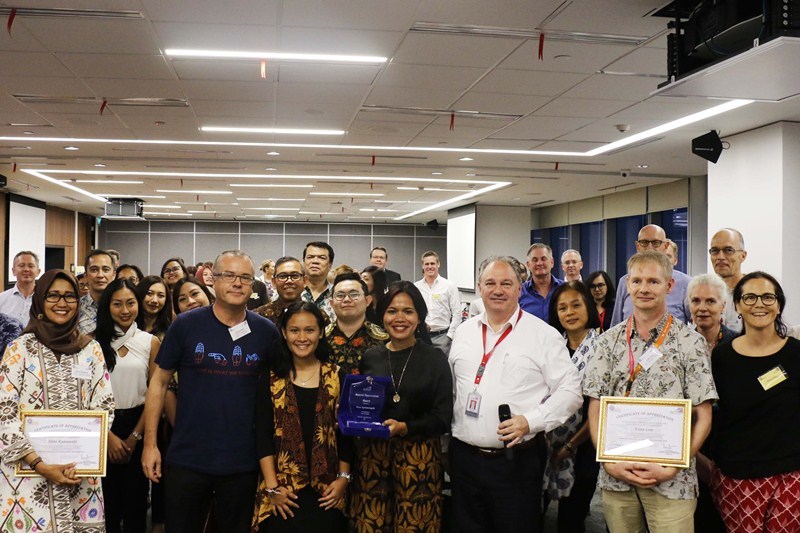 In raising awareness of waste in Indonesia, BritCham has created the new Inspiration Series with the topic of waste as the first edition. With Resa Aprianengsih, the Co-Founder of BGBJ Indonesia and Sinta Kaniawati, the Head of Sustainable Business & Unilever Indonesia Foundation as the speaker, the event was held on 30 Jan. at the PwC Indonesia Office.
Named "Princess of the Dump", Resa began the session by talking about her life in BGBJ Indonesia. Translates to "The Seeds of Bantar Gebang", the community serves families who make a small income from salvaging valuable materials from the waste dumped at Bantar Gebang Landfill. They also provide education, training and assistance for the children who live in the area to live a zero waste lifestyle. The goal is not only to make the waste "mountain" get bigger but also to make the children more aware about the environment so they can do something better about their own future. "Do you want the (waste) mountain getting bigger or do you want to be part to stop making it getting bigger? It's not about big or small. Do something small, but you can help this planet," said Resa as she sharing the stories
Sinta Kaniawati, General Manager of Unilever Indonesia was next to speak. Regarding the challenges of waste and sustainability, Sinta shared the Unilever Foundation's Sustainable Living Plan which are to increase positive social impact, double the business and. By doing so, the bigger goal is by 2025, all of Unilever plastic packaging will be reusable, recyclable or compostable.
Do not miss BritCham's forthcoming events. Check our schedule by following our social media (Twitter/Instagram
@Britcham_ID) or check our website www.britcham.or.id.