Greg Elms, Vice Chairman of Indonesia Canada Chamber of Commerce, explains the current positive state of Canada-Indonesia economic relations and hopes for the future.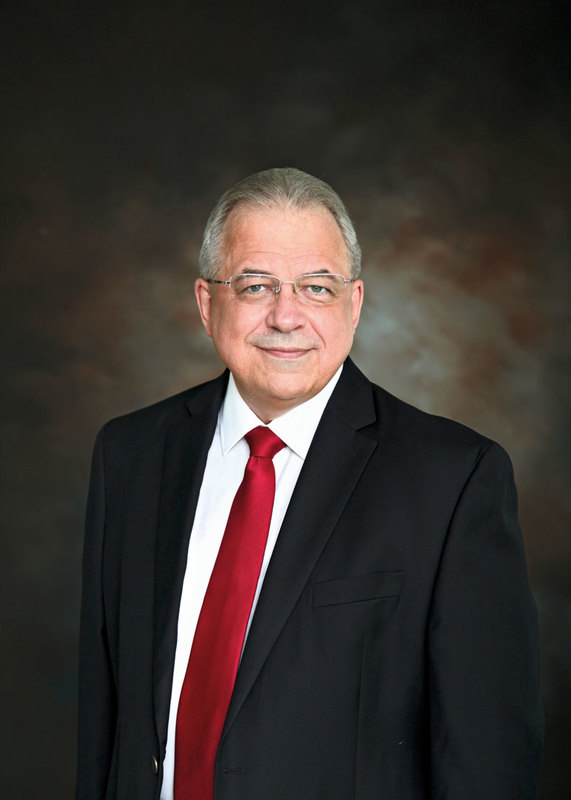 What are your hopes and desires for a continued and perhaps improved economic relationship between Indonesia and Canada?
Canada and Indonesia have developed a solid, multi-sectorial and mutually beneficial trade and investment relationship during the past 66 years. According to the Investment Coordinating Board of Indonesia, Canadian investment in Indonesia increased by approximately CDN$ 223 million in 2018, almost double the amount invested in 2017. Indonesia is the second-largest destination for total Canadian direct investment in Southeast Asia, growing from CDN$ 1 billion in 1987 to CDN$ 3.25 billion in 2018 across all sectors. Two-way trade between Canada and Indonesia has grown to CDN$ 3.9 billion in 2018.
During the past thirty-two years that I have worked on trade and investment projects in Indonesia, I have personally observed and in several cases directly assisted the steady growth of trade and investment between our two countries. Canadian investors usually invest for the long term and they understand the importance of mutual benefit to ensure the sustainability of their investments. Our hope and expectation are that this steadily growing relationship will continue to broaden and deepen in the years to come, as Indonesia's level of economic development continues to rise.
What are some of the major on-going projects that the ICCC is currently working on?
We are currently making efforts to grow our membership by reaching out to Indonesian firms that could benefit from an increased trade and investment relationship with Canada. Our two countries have faced similar challenges of geographically large countries with diverse populations and abundant natural resources. Canadian firms have developed technologies, systems and services that can assist Indonesia to move up the value chain and successfully implement Indonesia's Industry 4.0 strategic development plan. Indonesian firms are increasingly becoming aware of investment opportunities in Canada and are making sizeable investments. Membership in the ICCC can assist Indonesian firms to tap into new business opportunities with Canada and Canadian firms.
The ICCC has also recently implemented a new online membership portal, which simplifies membership renewal. This portal also allows members to learn about and contact other members, making it easier for our members to do business with one another.
Would you like to enlighten our readers on some of the ICCC's exciting events in the future?
The ICCC regularly holds joint business networking events with other business chambers, organizations and guest speakers. Every year we organize flagship business and community networking events such as the Maple Leaf Ball, the Canada Cup Golf Tournament, the Canadian Thanksgiving Dinner, the Canada Day Picnic and the Friends of Canada event.
In fact, our next Canada Cup Golf Tournament will be held on Friday July 19th. Anyone interested in joining can contact [email protected] for further details.
Canada and Indonesia have developed a solid, multi-sectorial and mutually beneficial trade and investment relationship during the past 66 years.
Would you kindly highlight some of the major achievements of the ICCC in Indonesia?
As a business member chamber, we are honoured that we have been able to provide continuous support and services to our members for 22 years, starting in 1996. One of the important roles we play is to convey the recommendations or concerns of our members to the Government of Indonesia, on their behalf either individually or collectively. During the past two years, we have provided two detailed rounds of inputs to the private sector advisory team of the office of the Vice President of Indonesia, with content sourced from our members and regulatory experts.
We have also been working closely and effectively with other international business chambers in Indonesia to make recommendations to improve existing policies and regulations, or to provide input to the government on draft regulations to improve them before they enter into force. These recommendations to the government have been made in consultation with our impacted members, and we have seen positive changes taking place as a result of the recommendations we make to the government.
The ICCC has also signed a Memorandum of Understanding with KADIN to work more closely together on a range of activities of mutual interest, including providing inputs to the government on policy and regulations, as well as on trade and investment opportunities. Much of the collaboration under this MoU is undertaken via the Indonesia-Canada Committee of KADIN, known as KIKAN, which we have established a close working relationship with.
What are your views on the ASEAN-Canada free trade agreement that is currently under exploratory discussions, and how will that agreement, if reached, affect ICCC's operations in Indonesia?
Canada actively participates in a wide range of international trade and investment agreements. Members of Canadian business chambers in ASEAN, including the ICCC, have indicated interest in, and support, for a well-structured agreement with the ASEAN region. We envision that such an agreement would likely result in greater realization of trade and investment opportunities between Canadian and ASEAN businesses. If trade and investment between Canada and Indonesia increases faster as a result of a future agreement, then ICCC would likely gain new members to support.
Do you have any message for our readers?
Canada is open for business with Indonesia, and the ICCC can help you find out more about opportunities with Canada by networking with our members. One of the easiest ways to learn about trade and investment opportunities between our two countries is to join our events and meet our corporate and individual members. We look forward to welcoming you at our next event!
Many thanks, Greg Elms, Vice Chairman of the ICCC.
---
This article is originally from paper. Read NOW!Jakarta Magazine July 2019 issue "Health, Sports, and Recreation". Available at selected bookstores or SUBSCRIBE here.