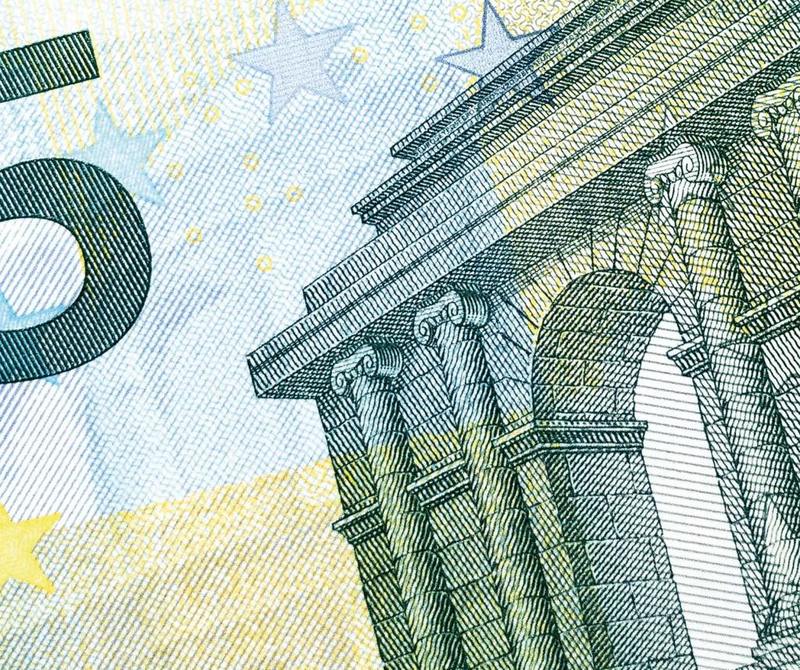 EKONID's core business is to support their members from both countries in pursuing new trade and investment opportunities. Aside from its services, which are necessary to support EKONID members effectively in regards to market entry or expanding their businesses in Indonesia, EKONID in Jakarta also serves as a meeting point and an info center, as well as the first address for enquiries from companies interested in operating in Indonesia. Working under the worldwide AHK-brand DEinternational, which ensures the uniformity of services worldwide, EKONID offers excellent advice. Their services range from market information to customized advisory services for market entry, business partner search, market information, legal information and corporate services, tax services, personal services and trade fairs.
EKONID is represented as well in Surabaya through Wisma Jerman, a unique cooperation between the Goethe-Institut Jakarta and the chamber, with the support of the German embassy Jakarta. Thus, through numerous events as well as by providing the service portfolio of EKONID, Wisma Jerman is an important pillar in the overall EKONID network.
Vision and Mission
With 140 locations in 92 countries, the German Chambers of Commerce Abroad (AHKs) advises, consults and represents German companies that wish to develop or expand their business activities worldwide.
History
1924: The Founding of EKONID The first German-Indonesian Chamber of Commerce was established in Batavia but was closed during WWII.
EKONID Outstanding Range of Services
EKONID provides a range of training and advisory services which provide expertise and insight for its members and sometimes for the public. Here is a selection of recent events:
---
1. Online Roundtable - Indonesia Economic Outlook New Normal
Indonesia Economic Outlook New Normal
Speakers:
Mr. Michael Georg Lutz, Head of Structured Trade Finance Asia, DZ Bank
Mr. David Sumual, Chief Economist, PT Bank Central Asia
As the COVID-19 pandemic continues to impact the economy in Indonesia, a quick recovery to the pre-pandemic level is not expected despite the Indonesian Government's efforts to mitigate the pandemic by, amongst others, continuously investing in the health care system, issuing health protection regulations to be applied at workplaces and home environments and continuously adjusting its supporting measures for companies. After a negative growth in the second quarter of the year 2020, under which circumstances could Indonesia avoid a recession and return to a positive growth this year?
In this Online Roundtable, experts from DZ BANK and Bank Central Asia (BCA) presented their perspective on the economic development in Indonesia and their financial instruments to support companies in these challenging times. After the presentation, there was an opportunity to ask questions and get into a discussion with the experts.
---
2. ONLINE TRAINING - LEARN TO SPEAK IN PUBLIC
Two-Day Training
English For Business (E4B) specializes in Business English, helping professionals from a broad range of backgrounds reach the level they need to be at to achieve the results they want in Business. They train only adult professionals, using the latest, most innovative learning techniques available to help their clients become more confident in meetings, presentations and in written correspondence.

About the Training Seminar
The ability to communicate or familiar also known as public speaking is one of the important things in professional life. Especially for those of you who want to achieve success in your career, business, or other fields you are currently working on. Speaking skills are one of the 10 qualities that must be possessed by someone who wants to be successful and successful in his career and life.
Not a few people feel afraid, insecure, awkward, and confused when asked to speak, be it with peers, seniors, superiors, to speaking in front of a crowd. As for those who find it difficult to convey their ideas, ideas, and thoughts, because they are often misinterpreted or people who are spoken to do not understand the intent to be conveyed. As a result, there was miscommunication that had an impact on many things.
Take this class to make you someone who is more confident and skilled at speaking in any situation. In this class, you will learn in-depth techniques to further develop your skills in public speaking.
---
3. ONLINE TRAINING - MARKET DRIVEN STRATEGIC WITH SUSTAINABILITY
Training Provider DEVELOP Training Centre
Workshop on Natural Resources Inventory Assessment, Land Use Mitigation-Planning & Enhancement Hand covering:
How to implement Market Driven Strategy with Sustainability Focus as a tool to strengthen Product Brand &Market Penetration.
Highly Recommended & Applicable for Pulp&Paper, Agriculture, Power Plants, Oil Gas, Mining Industry, and other related to Natural Resource.