According to records at the Malaysia Chambers Jakarta (MCJ), in August 1989 when Dato Abdullah Zamawi was appointed Ambassador of Malaysia to Indonesia, a meeting with Malaysian businessman, Ting Huong Sing led to a discussion on connecting businesspeople living in Jakarta.
In October that year, over 100 Malaysians living in Jakarta participated in a gala event which led to the idea of setting up a Malaysian Club in Jakarta to promote the interests of Malaysian business people as well as strengthening the links between Malaysian residents in Indonesia and Malaysian diplomats. MCJ's current president is Alan Alaidin.
With the support of Dato Zamawi, a committee was immediately formed.
On 21 April, 1992 at the third annual general meeting, a resolution was put forth by members and was unanimously passed changing the club's name to Malaysia Club Jakarta (MCJ). The intention of the name change was to reflect the widening scope of activities – including improving community and social relations amongst all Malaysians residing in Indonesia. With due observance to the due process and procedures stipulated under Article IX and Article X of the MCJ Constitution, the Ambassador of Malaysia to Indoensia, His Excellency Dato Seri Zahrain Mohamed Hashim , do hereby, as Patron of MCJ, declare and confirm with effect from November 26,2013 the new organization name of MALAYSIA CHAMBERS JAKARTA which was formerly known as the Malaysia Club Jakarta.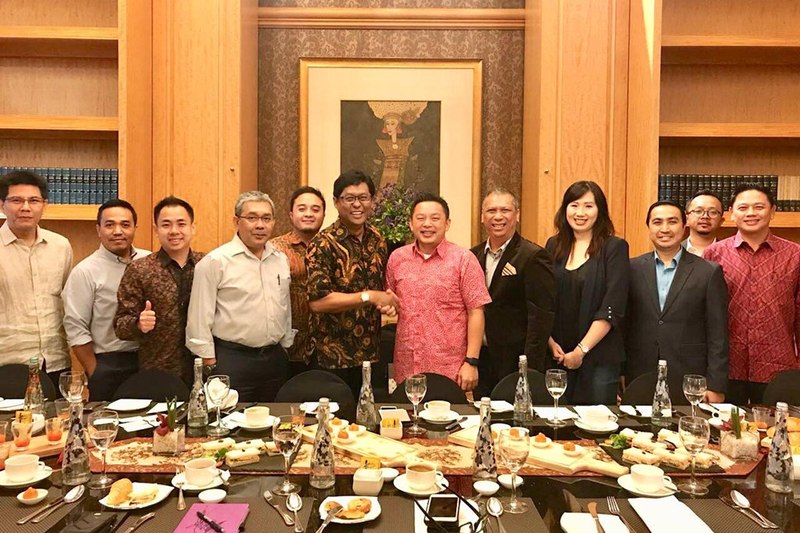 Objectives of MCJ:
To promote closer liaisons among the Malaysian community in Indonesia.
To collect and disseminate business information in collaboration with the Malaysian Embassy, particularly the Malaysian Trade Office in Jakarta.
To update and maintain records on the particular of the Malaysian business community, professionals, and other Malaysian nationals in Jakarta and Indonesia in general.
To assist in social, cultural, and sport activities organized by the Malaysian Embassy and other Malaysian organizations in Indonesia, as well as to foster national aspirations and solidarity.
To provide a networking platform for business/social/cultural interactions with the international community in Indonesia and the Indonesian community.
To assist in the development of the Malaysian business interests in Indonesia.
Events:
Monthly Members Gathering for social and business interactions.
Annual Family Day
Quarterly Golf Tournament
National Day Golf Tournament
National Day Sports Tournament/Embassy Function
Annual Dinner and Dance
Business Networking by Malaysia Club Business Council (MCBC)