An outlook of Austrian endeavour towards sustainability through leading companies in Indonesia as well as its Green Embassy building in Jakarta.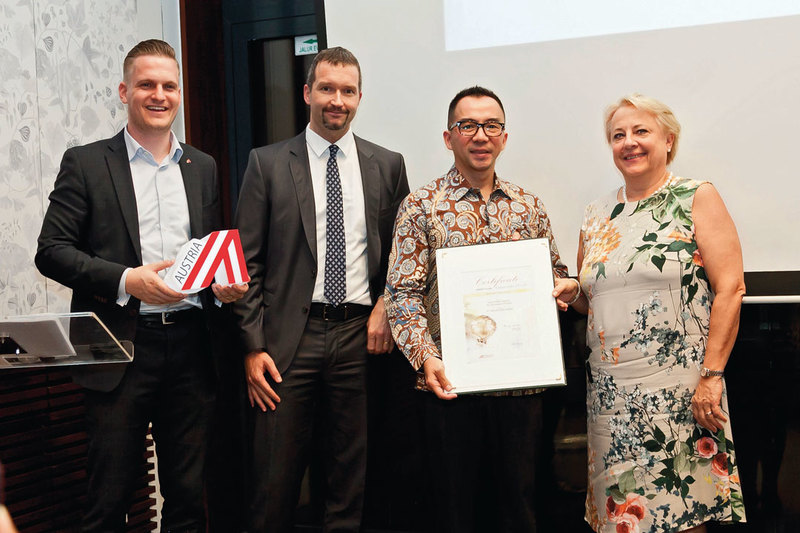 On 23 July, the Auditorium of the Austrian Embassy Jakarta was transformed into a learning venue in which business owners, government officials and key decision makers from multiple industries gathered to hear about how Austrian companies, such as Lenzing and their world-renowned green fibers, and the Austrian Embassy's Green Embassy building that's leading by example.
In addition to a discussion about Lenzing and Austria's Green Embassy in Jakarta, the highlights of the evening also included an introduction of Going Green in Jakarta, a fast-growing community of both expats and locals that aims to promote greener living in the city of Jakarta and beyond.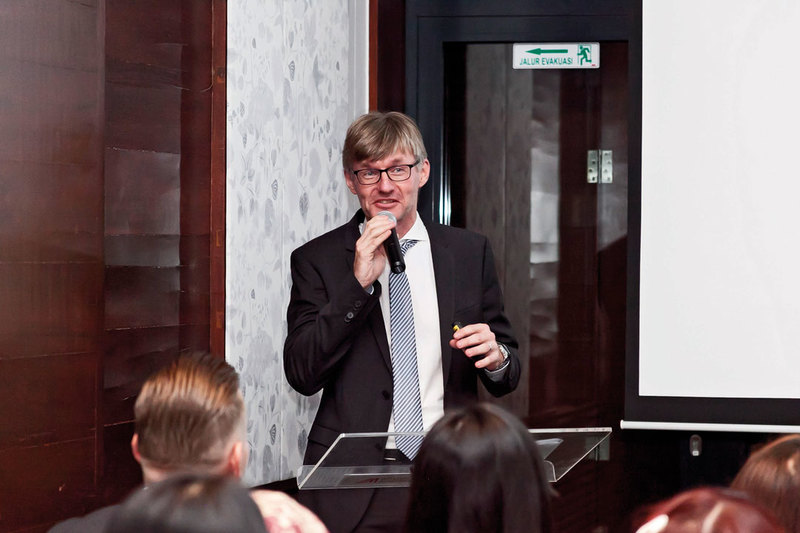 As a community, Going Green in Jakarta focuses on collecting and sharing information to encourage reduction of waste and its responsible disposal. The movement also encourages consumers to use their power to push for more environmentally friendly practices in Jakarta e.g. using less plastic.
Leading by Example
Thanks to constant innovation and investment in green technology, Austrian companies enjoy an excellent reputation worldwide known for their sustainable business practices. Austria itself is a pioneer and global leader in the development of renewable energy environmental technologies, particularly in the construction, waste management, energy and resource management industries, where high degrees of specialization often put Austrian companies at the forefront in terms of quality and innovation.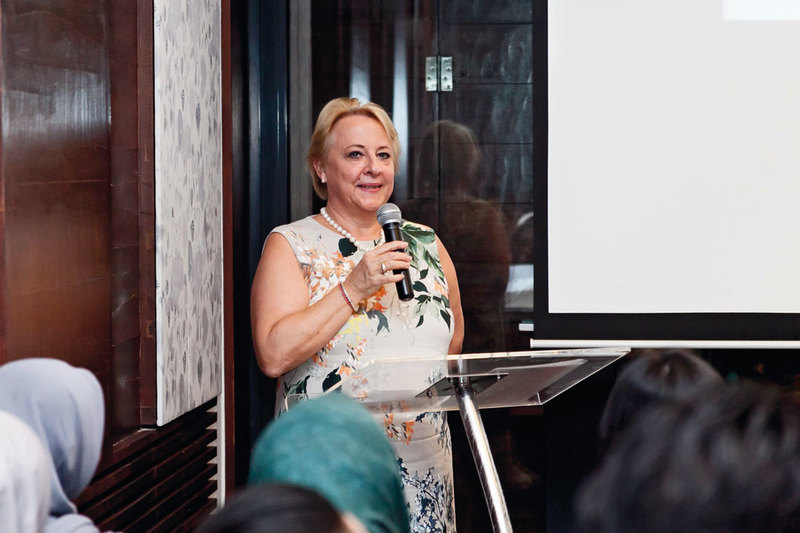 One such company is Lenzing, operating in Indonesia as PT South Pacific Viscose. The Lenzing Group is a multi-national company based in Austria, that produces high-quality fibers and filaments from certified wood and responsibly managed sources with innovative technologies.
With 80 years of experience, the Lenzing Group is the only company in the world which produces significant volumes of all three wood-based cellulose fiber generations. Its products are marketed under the following brands: TENCEL™ for textile applications, VEOCEL™ for nonwoven and LENZING™ for special applications in other areas and other products. Innovations like REFIBRA™ technology, the identifiable LENZING™ ECOVERO™ branded fibers and TENCEL™ Luxe branded lyocell filament yarn make Lenzing a global pioneer in sustainble and eco-friendly fibers.
Indonesia's First Green Embassy
In a city as humid and sunny as Jakarta, with top temperature reaching up to the high 30s, it is hard to imagine an indoor working space on level ground operating without air conditioning. Yet one such space exists, and it is both a comfortable and enviable working space as much as it is politically important. Best of all, it is probably one of the most environmentally friendly buildings in the country.
The Austrian Embassy is the first green Embassy in Jakarta. Through the use of thermal insulation, specialized window panes and solar panels, the building is kept at a very comfortable 25°C and 60 per cent humidity. The embassy also makes use of rainwater for sanitary purposes and garden irrigation.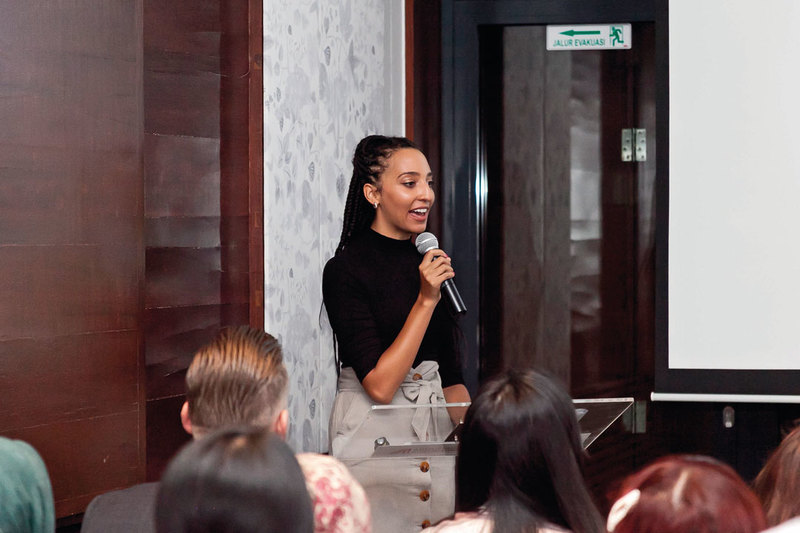 The building was officially opened in November 2011 as the world's first "green" embassy. It is an international showcase project and demonstrates that it is possible to combine traditional techniques, local materials and modern technology in a tropical climate.
At the same time, it is an example for high standards in terms of energy efficiency. It follows the "passive house" standard, trying to use as little energy as possible. This also means that we do not have a classical air conditioning system, instead the building is cooled through CCT (concrete core tempering), i.e. a system where cool water circulates through the pipes within the concrete ceiling.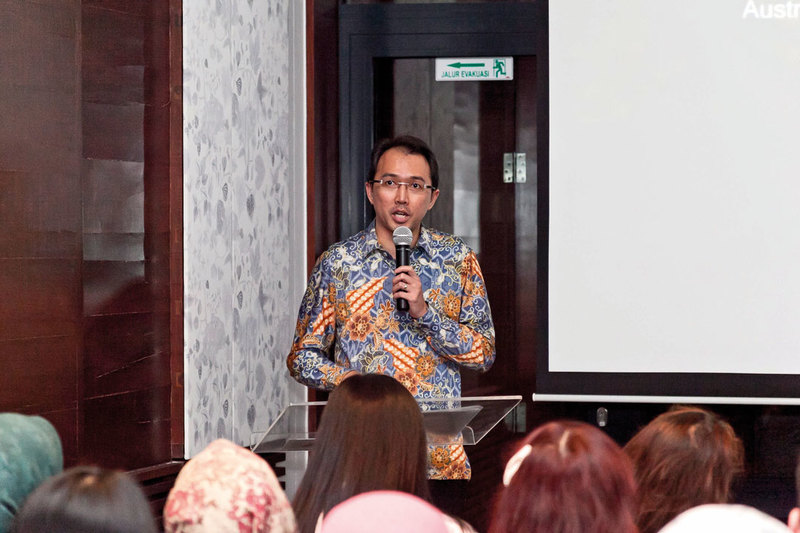 Other key features are a careful shading of all openings, high thermal insulation for the exterior walls, double glazed windows and an airtight building shell. For saving valuable fresh water, rainwater is stored in cisterns and used for toilet flushing and garden irrigation.
Through these measures, it was possible to reduce energy consumption by almost 80 per cent compared to a standard Jakarta office building. Altogether, the Green Embassy Building is an innovative approach, which we would like to promote as a role model for climate friendly architecture all over Indonesia and beyond.
Visit www.bmeia.gv.at for more information.