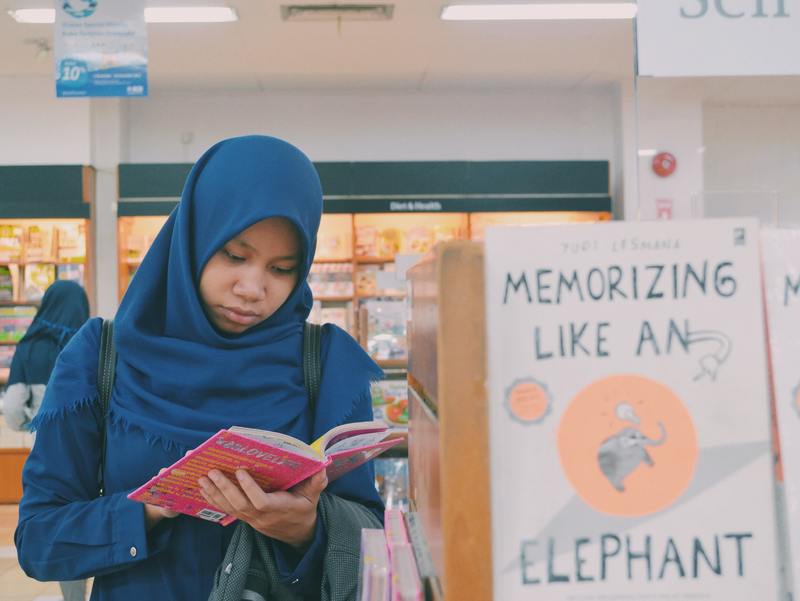 Millions of future female doctors, teachers, entrepreneurs, scientists and engineers are not realising their full potential and breaking the cycle of poverty. This is a tragic waste of talent and an injustice that must end.
The benefits of educating girls are enormous - a child whose mother can read is 50 per cent more likely to live past the age of five and twice as likely to attend school themselves. With just one additional school year, a woman's earnings can increase by up to a fifth. The downsides of lacking education are as significant as the upsides are. When girls do not attend school, they are more vulnerable to violence and sexual abuse, early child marriage and forced labour.
Coronavirus has made this issue more important than ever, with 1.6 billion children and young people out of education around the world at the peak of school closures. Unless vulnerable children are supported to continue learning during the pandemic and to return to school once restrictions are lifted, we will set back decades of progress on this issue.
Empowering women and girls through education is a long-standing priority for the UK, and will be a key focus for the UK's G7 presidency in 2021.
The UK has been playing a leading role in championing every girls' right to 12 years of quality education. Since 2015, we have supported 15.6 million children, including over 8 million girls, to get a decent education. The problem though is still huge – 9 out of 10 children in low income countries are in learning poverty and cannot read a simple text by age 10.
Until now, the UK spends almost £1 billion on Girls Education programmes each year, in 18 countries: Afghanistan, Bangladesh, Democratic Republic of Congo, Ethiopia, Ghana, Jordan, Lebanon, Malawi, Myanmar, Nigeria, Pakistan, Rwanda, Sierra Leone, South Sudan, Syria, Tanzania, Uganda and Zimbabwe. This work takes many forms. In Zambia, Zimbabwe and Tanzania, for example, the UK's Girls Education Challenge has helped over 260,000 girls from poor communities to stay in secondary school with learning, mentoring and skills training and financial support to buy uniforms and stationary.
In 2021, Girls Education will remain a key priority for the UK. On the G7 agenda, through the appointment of a new special envoy for Girls Education, and hosting a global summit on the issue.
British Ambassador to Indonesia and Timor Leste, Owen Jenkins said:
"I am proud that the UK is continuing to prioritise this important issue. Given her young population, Indonesia has a huge economic opportunity over the coming decades. Education of the young is a key priority for every society– making a difference now in quality and access will change lives and opportunities for the better – for this generation and the ones to come.
Indonesia has made great progress in Girls Education in recent decades. UNICEF has reported that the difference in completion rates between girls and boys at the primary and upper-secondary levels is just 2 percentage points, slightly higher for girls. This is good news.
That said, there is always work still to do. Every country needs to constantly strive to improve education quality - to prepare young people with the 21st century skills they need for work, quality careers information and guidance, and opportunities for further learning. The UK is ready to support the Government of Indonesia's significant efforts and programmes to make further progress in this area. One way we already do so is through making gender equality and social inclusion central to the delivery of UK-Indonesia programmes. For instance, access to energy which is a key driver in supporting girl's education outcomes, particularly in eastern Indonesia. Another way the UK supports these efforts is through the work of the British Council in Indonesia."
Some key facts and statistics:
Investing in Girls education is the key to solving many of the world's problems:

Girls' education improves global health and saves lives – reducing child mortality by 50% and increasing immunisation against disease.
Girls education boosts incomes and ends poverty - with just one additional school year, a woman's earnings can increase by a fifth.
Girls' education enables women to choose if, when and how many children they want.
Empowering women and girls reduces violence in societies. Greater gender equality decreases the likelihood of conflict by as much as 37%.

Coronavirus is not only the biggest global health and economic threat we have faced in a lifetime - it is also an unprecedented education crisis. 1.6 billion students were out of education due to coronavirus at the peak of school closures, and millions of children in the most vulnerable places may never return to school. There is now a real risk of a lost generation of girls never returning to school.
Indonesia has made great progress for its 80 million children. According to UNICEF's latest report:

Reducing infant mortality by more than half and child mortality by two-thirds between 1990 and 2017.
School completion rates have improved at all levels; 95% of children now complete primary education.
Indonesia also met its goal for increasing birth registration to 85% nationally by 2019.
UNICEF mention some challenges remain: including reducing child marriage, and improving the quality of education. Indonesia has a huge opportunity by harnessing the skills and ambitions of two-thirds of the population that is of 'productive age' (15–64 years old).
Increasing Girls' access to quality Education is a UK priority:

Between 2015 and 2020, the UK supported at least 15.6 million children to gain a decent education, of which 8.1 million were girls.
Girls Education will be a key priority of the UK's G7 Presidency.
UK Prime Minister Boris Johnson has appointed Helen Grant MP as a new UK Special Envoy on Girls' Education. She will lead efforts to improve learning and get 40 million more girls into school around the world by 2025.
The UK, Kenya and Global Partnership for Education (GPE) will co-host a Global Education Summit in 2021.