Since establishing an office in Jakarta, The Hong Kong Economic and Trade Office has made great strides in connecting Hong Kong with Indonesia and countries in the region. NOW! Jakarta spoke to Director-General, Mr Kin-wai Law about these achievements.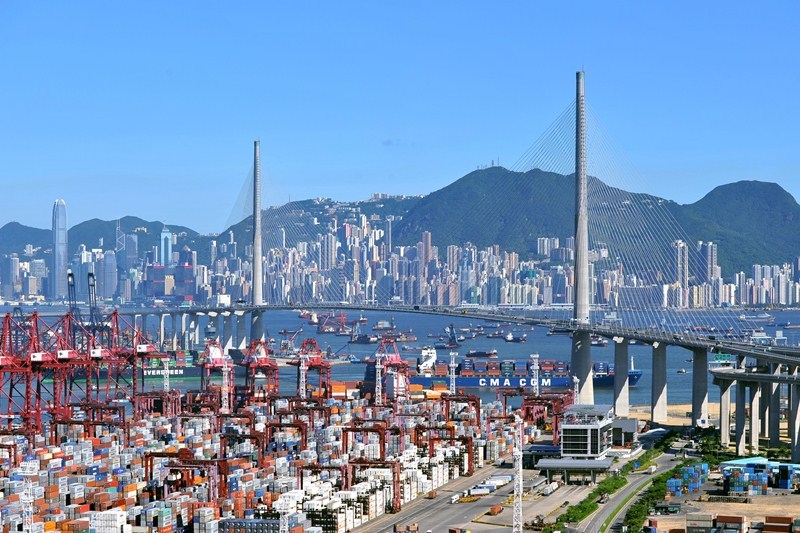 The HKETO has been operating in Jakarta since 2016. How has the relationship between the two places been strengthened by way of government function and trade as a result of a strong presence here?
The Hong Kong Economic and Trade Office in Jakarta (Jakarta ETO) commenced operations in June 2016. We represent the Government of the Hong Kong Special Administrative Region (HKSARG) in matters between Hong Kong and the Association of Southeast Asian Nations (ASEAN) as a whole, and handle, in particular, matters between Hong Kong and four ASEAN countries, namely Indonesia, Malaysia, Brunei Darussalam and the Philippines. This office engages government authorities, decision-makers, opinion-formers and business leaders to further enhance the understanding about Hong Kong in ASEAN. In addition, we strive to encourage and facilitate exchanges in various aspects including government, business sectors and talents between the two places. We also monitor developments in the region that are of relevance to Hong Kong.
Since the establishment of Jakarta ETO, the ties between ASEAN and Hong Kong have continued to deepen. So have the bilateral ties between Indonesia and Hong Kong. Over the past few years, we organised or co-hosted different events and seminars in Jakarta and other cities in the region, to promote closer collaboration. With our unique advantage under "One Country Two Systems", Hong Kong can help overseas enterprises capture the ample business opportunities under the Belt and Road Initiative, and the development of Guangdong-Hong Kong-Macao Greater Bay Area. In addition to trade and economic cooperation, we also took part in culture activities, such as dragon boat festivals, dance performances and concerts to enhance cultural exchanges between Hong Kong and ASEAN countries.
What are some of the biggest achievements in this relationship over the past couple of years?
We are most delighted that after more than three years of negotiations, Hong Kong and the ASEAN signed a Free Trade Agreement (FTA) and a related Investment Agreement (IA) in November 2017. The Agreements will become effective in the months to come.
The FTA and IA are comprehensive in scope, encompassing trade in goods, trade in services, investment, economic and technical co-operation and dispute settlement mechanisms. They will bring legal certainty, better market access and fair and equitable treatment in trade and investment, thus creating new business opportunities and further enhancing trade and investment flows between Hong Kong and ASEAN, including Indonesia, the major market in the region.
How has the presence of this office enhanced other aspects of the relationship, for example tourism?
The Hong Kong Economic and Trade Office in Jakarta works closely with the Hong Kong Trade Development Council (HKTDC) and the Hong Kong Tourism Board (HKTB) to promote Hong Kong as an ideal business platform and a must-go tourist destination in Asia.
With HKTDC, a statutory body dedicated to promoting trade, we often collaborate in organising business seminars, outreach events and other activities to promote Hong Kong as a comprehensive business platform that is increasingly recognised as Asia's central business district.
With HKTB, a Government-subvented body dedicated to promote tourism, we work together on different projects to promote Hong Kong as the ideal tourist destination.
One of the initiatives has also been in developing education ties. Has there been an increase in the number of Indonesian students studying in Hong Kong? What have some of the outcomes been?
The number of Indonesian students studying in Hong Kong is on the rise. The HKSARG has offered Belt and Road Scholarships to outstanding students from several ASEAN countries which include Indonesia. The scholarship was established with a view to attracting more outstanding students from Indonesia to pursue first-year full-time publicly-funded undergraduate studies in Hong Kong. From the 2017-18 academic year, up to 10 scholarships have been offered to students from Indonesia annually.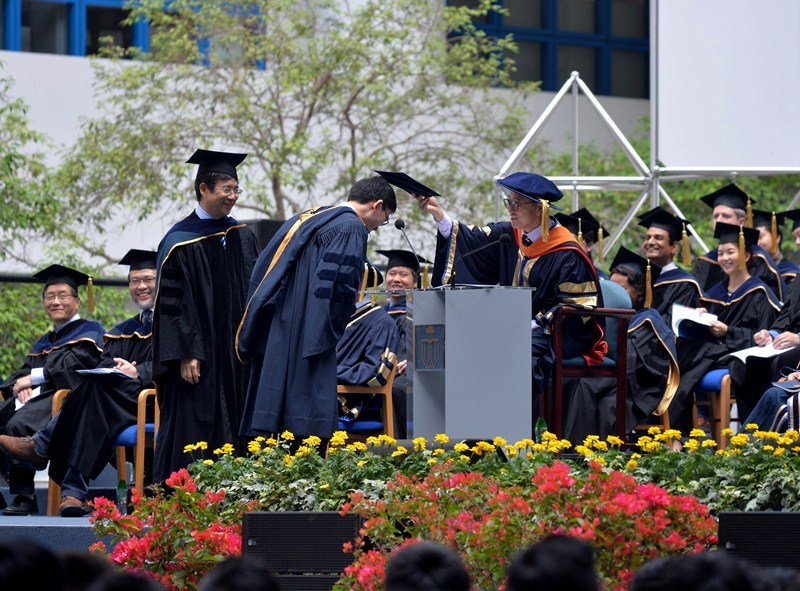 In what ways can Indonesia benefit from the Belt and Road Initiative and how can the HKETO help facilitate effective participation?
The Belt and Road strategy encourages closer economic as well as cultural co-operation among some 60-plus economies, particularly those emerging economies spanning Asia, Middle East, Europe and Africa. Belt and Road is, in essence, for the international community to join hands to take global and regional co-operation to new heights, in particular in terms of enhancing policy co-ordination, strengthening infrastructural facilities connectivity, facilitating unimpeded trade and investment, deepening financial integration and building people-to-people bonds.
Hong Kong is well-placed to play the facilitator role under the unique advantages of "One Country Two Systems" arrangement. Hong Kong is an international gateway to Mainland China, offering unique geographical and intangible connectivity to the Mainland with privileged trade and social access. Meanwhile, our well-established system connects us to the international community. International traders are familiar with our legal system, language, trade practices as well as lifestyle.

Hong Kong is also a major international and regional aviation hub and has one of the world's busiest container ports.
Indonesia, being in the critical gateway in the Maritime Silk Road, will be a key player in the Belt and Road initiative. With the major infrastructural development, from highways and railways to maritime and aviation transport being rolled out by the Indonesian government, there is real synergy with the Belt and Road initiative. Hong Kong will have a lot to offer and expertise to share when it comes to international co-operation on infrastructural projects envisaged under the Belt and Road.