Ambassador Kim was born in Seoul, Korea, and grew up in Los Angeles. He earned his undergraduate degree from the University of Pennsylvania and completed a degree in law from Loyola University. He also holds a Master of Laws degree from the London School of Economics and honorary doctorates from the Catholic University of Korea and the Holy Name University of the Philippines. Ambassador Kim is married and has two daughters.
(Note. At the time of writing Ambassador Kim had just returned from The USA and was unable to complete the planned interview with Now!Jakarta which we fully understand given the exceptional circumstances involving the Presidential elections and the disruptions caused by the Covid-19 pandemic. We expect to bring this to you in our next online issue.)
Ambassador Sung Y. Kim was nominated to be the U.S. Ambassador to the Republic of Indonesia on July 17, 2019 and confirmed by the full Senate on August 6, 2020. He most recently served as Ambassador to the Republic of the Philippines from November 2016 until October 2020, and from 2011 to 2014, he was the U.S. Ambassador to the Republic of Korea. In between the two ambassadorships, Ambassador Kim served as Special Representative for North Korea Policy in Washington.
Earlier, Ambassador Kim also served as the Special Envoy for the Six-Party Talks with the rank of Ambassador. His previous overseas diplomatic assignments have included Tokyo, Kuala Lumpur, and Hong Kong. Prior to joining the Foreign Service, he worked as a prosecutor in Los Angeles, California.
On 21st October he presented his letter of credential to President Joko "Jokowi" Widodo today at Istana Merdeka in Jakarta.
"The United States and Indonesia have a strong relationship, and I look forward to a future of even more progress. I hope to work to the benefit of the Indonesian and American peoples, and to get to know this beautiful country," said Ambassador Kim.
Ambassador Sung Kim arrived in Jakarta on October 4, 2020, and completed a 14-day quarantine.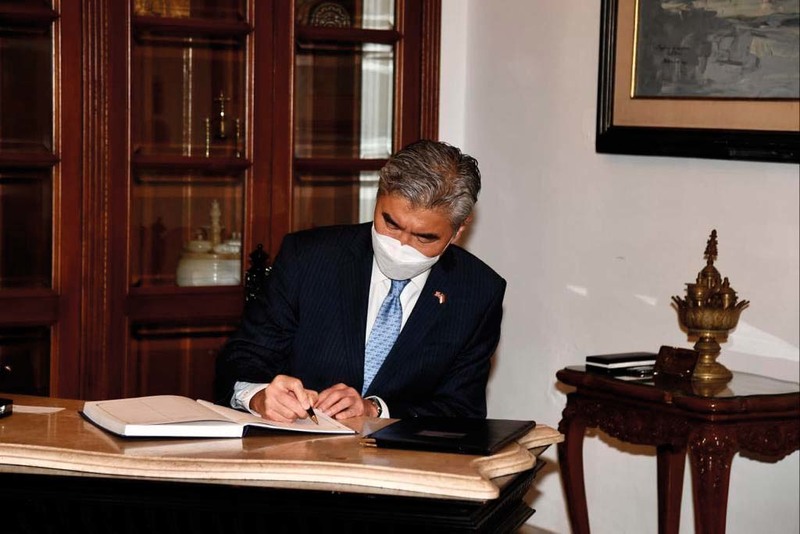 Recent Important Events between the USA and Indonesia
ONE: On the 8 December, 2020 Acting Secretary of Defense Christopher C. Miller met with Indonesian Minister of Defense Prabowo Subianto, Minister of Foreign Affairs Retno Marsudi and Chief of Defense Air Chief Marshal Hadi Tjahjanto in Jakarta. In all these meetings, the Secretary emphasized the importance that the Department of Defense places on the bilateral partnership and in securing a free and open South China Sea and Indo-Pacific region.
With Minister Prabowo, the Secretary discussed maritime security, defense procurements, information sharing, and military education. The Secretary and Air Chief Marshal Hadi discussed the South China Sea and opportunities to increase military training between the two countries. Secretary Miller and Minister Retno discussed COVID-19 and regional security. The Secretary also visited Istiqlal Mosque, the largest mosque in Southeast Asia, and commended Indonesia as an example of religious tolerance and pluralism.
TWO: On 30th October 2020 Secretary of State Michael R. Pompeo met with Indonesian President Joko Widodo. in Jakarta . They discussed ways the United States and Indonesia can work together to promote a prosperous, secure, and democratic Indo-Pacific region, as well as strategies for building stronger economic ties between our two countries. Secretary Pompeo and President Joko Widodo also reviewed recent security developments across the Indo-Pacific and discussed ways to enhance cooperation on maritime security, supply chains, and post-pandemic economic recovery.