Fairmont Jakarta's premium restaurant, 1945, is now helmed by a new chef who has recreated the menu at this iconic space.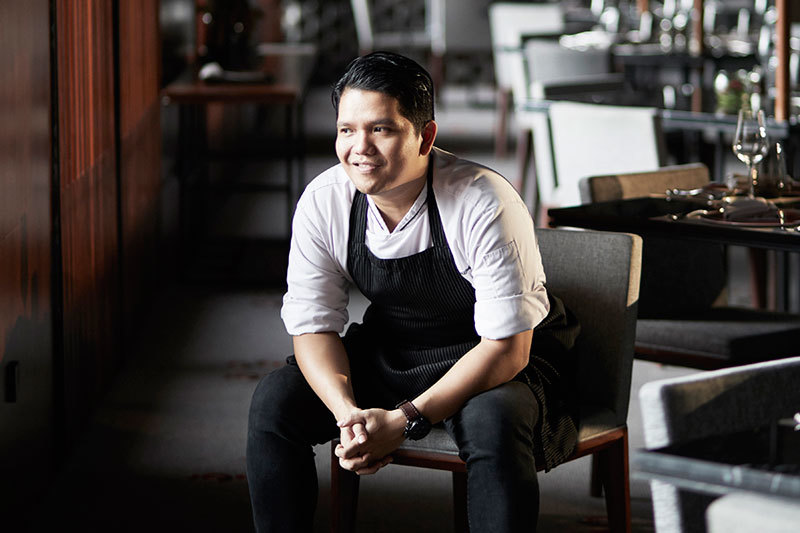 The restaurant is now led by Adhitia Julisiandi. Chef Adhit is known for his molecular gastronomy technique—a sub-discipline of food science that involves physical and chemical transformation of ingredients that occur in cooking process.
Here, he uses this special process to elevate the Indonesian fine dining experience. To open, he presents Naniura 1945 (a barrel sliced ikan mas marinated with aromatic Andaliman pepper flavoured in Tapanuli style), Burung Puyuh Kecombrang (wild quail served with torched ginger sambal and Kohu Kohu), and Tahu Gejrot Lobster (Cirebon style Tahu Gejrot served with marinated lobster ballotine).
For the main course, Chef Adhit offers his signature dishes such as Short Ribs Maranggi —marinated for 48-hours—complemented by grilled tape uli and Colo-colo dip — that can be shared by two people. If diners wish to experience the unique menu, Chef Adhit has specially created Kelinci Masak Rica, a rabbit ballotine with carrot texture and Rica Rica sauce. He also recreates traditional dishes Bebek Betutu, Beef Rendang with Potato Glass, and Smoked Tuna Woku.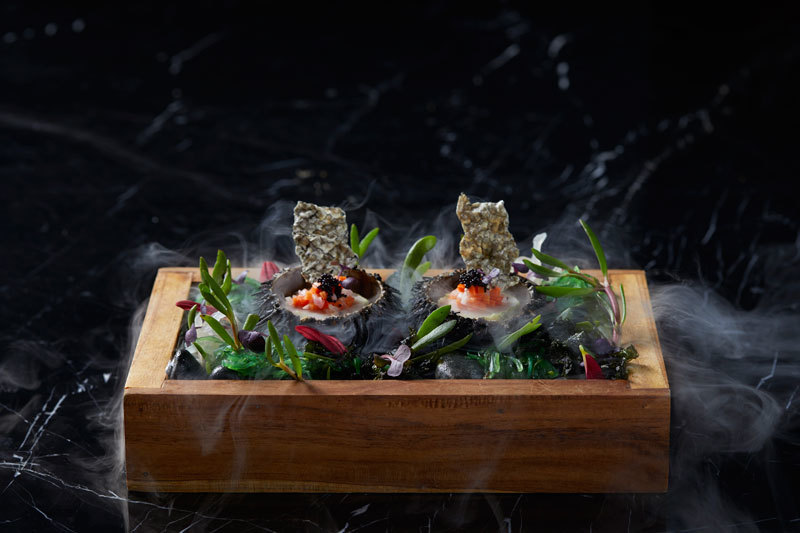 Chef Adhit's dessert menu is inspired by Indonesia's culinary heritage, including Martabak Manis 1945 (Indonesian sweet pancake in Mille-feuille style, served with fermented black rice and coconut), and Frozen Durian (traditional frozen durian, served with almond crumb and pandan sponge). There is also Bibika, (a deconstructed version of Bika Ambon, served with pineapple pudding and vanilla ice cream).
Renowned for its fine gourmet cuisine, the restaurant is now under the hotel's management. Named for Indonesia's year of independence, the restaurant's logo pays homage to the national flag and is coloured grey, black & red.
1945 Restaurant
Jl. Asia Afrika No.8
Jakarta Pusat 10270
Phone: +62 (21) 2970 3333
Reservations: [email protected]
This venue participated in the 2019 BRBCA. See the winners here!