Starting this February, coffee lovers have a new place to hang out – especially those who like the specialty coffee of the popular coffee shop Filosofi Kopi, as it has started a collaboration with Artotel Thamrin-Jakarta.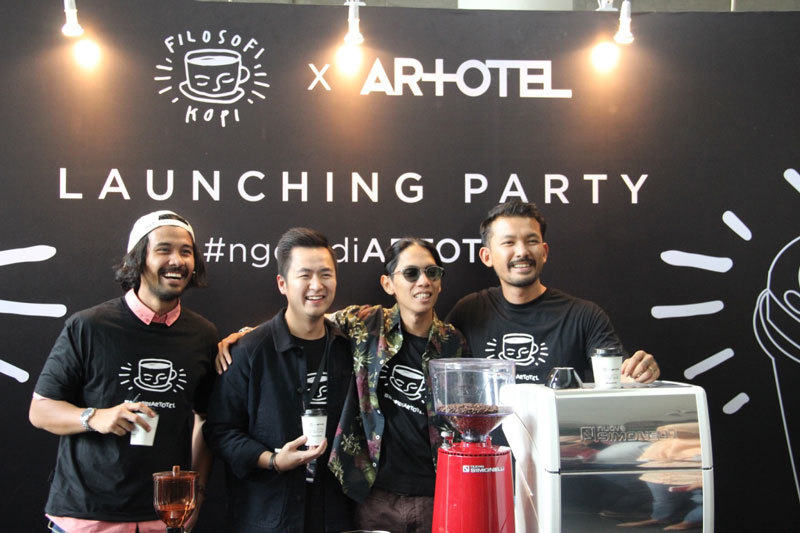 The founders of Filosofi Kopi, the three celebrities Chico Jerikho, Rio Dewanto and Angga Dwimas Sasongko, first entered the world of coffee business by opening their first shop in Blok M, South Jakarta, inspired by the storyline in the film Filosofi Kopi, an adaptation of Dewi Lestari's novel of the same name released in 2015.
Filosofi Kopi is not only well known for its three different types of coffee beans, namely Perfecto, Tiwus and Lestari, but also for its skillful baristas – a combination that quickly turned the coffee shop into one of the most popular across the city. At Artotel, guests can now enjoy the same addictive concoctions, from Kopi Tubruk to Coffee Latte. They can also buy coffee parcels, so they can enjoy a perfectly brewed cup at home.
The collaboration with Filosofi Kopi will also extend to Artotel's locations in Surabaya in May and Artotel Sanur in July.