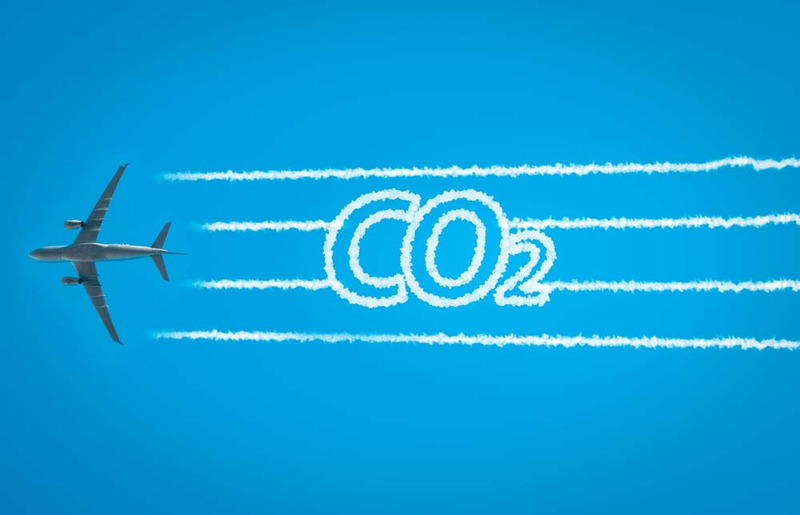 A lot of people are now very aware that they are racheting up their personal carbon footprint by flying, for which they have very little alternative if they want to go overseas. They may cycle to work and walk to the shops, have solar panels at home and recycle everything, but hmmm… what to do to go on holiday? Europe and continental America have good bus and train links, which help there but how to get to Indonesia or the Caribbean without flying and becoming very carbon guilty? Well one airline may have started the process.
German airline Lufthansa is offering customers the chance to minimise carbon emissions from their flights through their booking process. The group has integrated three options for customers booking flights, including the use of sustainable aviation fuel (SAF), contributing to climate protection projects or a mixture of both options, with payment being taken when buying the ticket.
The same options will also soon be offered by the airline's sister carriers Austrian Airlines, Brussels Airlines and Swiss, which are due to introduce the service in the second quarter of the year. Customers will be able to choose one of the three options after selecting their flights, which includes contributing to carbon offset projects run by specialist myclimate in Germany and other countries.
Lufthansa Group executive board member Christina Foerster, who is responsible for customer, IT and corporate responsibility, said: "We continue to invest more than ever in the quality and sustainability of our flights. We already are the largest buyer of SAF in Europe and offer the most comprehensive range of ways to fly CO2-neutral. We have now integrated this into the booking process. We want to make it as easy as possible for our customers to save CO2."
Lufthansa said that so far less than one per cent of its passengers have taken up the option to fly "carbon neutral". But the airline hopes that this new initiative, which will also be available on mobile booking platforms, will increase these numbers. Passengers taking up the carbon neutral option will also earn additional status and award miles.
While not being the perfect answer to the challenge it is a good start and we encourage all Indonesian airlines to start something like this. In fact it really should be possible to make such measures as part of the price we have to pay for flying. After all there has to come a time when governments actually legislate: if there is a sustainable method, then you have to use it.
This would apply to everything: you can only buy Electric Vehicles, your home has to be solar powered, you have to have 100pct recycling for domestic waste etc etc. I am still amazed at how timid governments are to impose such rules when they – and we – know it's for the best.
So well done Lufthansa. Over to you Garuda, Lion, Sriwijaya, Air Asia etc…..