Italian Business Association in Indonesia (IBAI) is a non-profit, voluntary association established with the objective to provide a business forum for Italian and Indonesian Companies and Individuals in Indonesia.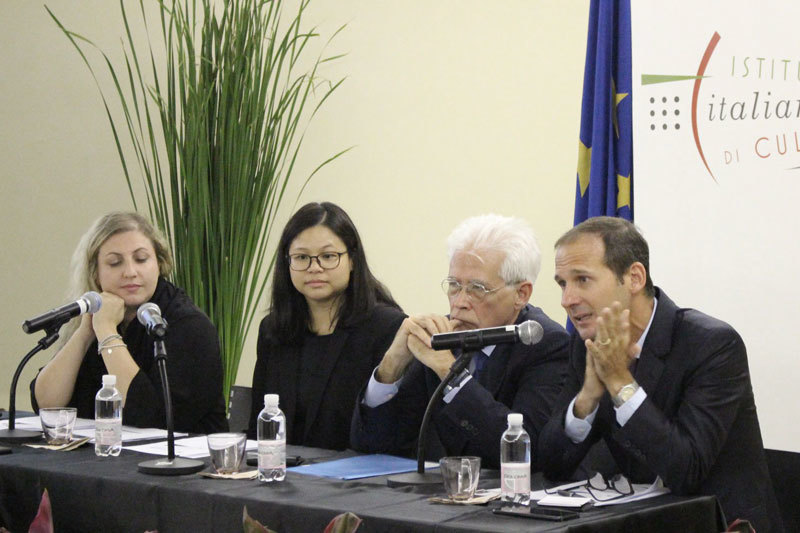 Founded in 1994, it was for long led until 2017 by Luigi Gastel, a charismatic expert of Indonesia, my beloved friend and mentor. Since almost 1 year now, Marco Noto La DiegaI has chaired the association, assisted by a valid Committee of seven executives with strong and broad experiences in diversified business sectors.
IBAI today accounts for about 60 members in various categories (honorary & institutional, founder, corporate, individuals), in diversified sectors (e.g., energy, transportation, manufacturing, services, retail), and in different sizes (from global corporate to SMEs).
In collaboration with the Italian Embassy, the Italian Institute of Culture, and the Italian Trade Commission, IBAI acts as a point of convergence for the Italian and Indonesian business communities, with the aim to spread the knowledge of the business opportunities available in Indonesia, and initiate possible cooperation ties between operators in the two counties.
For such purpose, IBAI regularly arranges for occasions to meet up and discuss, during thematic business meetings and social & business networking gatherings. It extends attendance to other business community members (e.g., other bilateral Chambers and Associations), in order to amplify the reach and depth of exchanges.
It is now in the process to revamp its digital channels for better engagement with its members. It has joined the EIBN (EU-Indonesia Business Network), in order to amplify the services to the community within an established consortium with extensive knowledge base.