Do you own a startup? If so, then be sure to register and join Alibaba Cloud's Demo Day, a programme in collaboration with KrASIA where they invite startups across the globe to join for a chance to join the company's Global Startup Accelerator.
Alibaba Cloud presented its latest Project AsiaForward initiative during its annual summit on 8 June 2021, where the idea was to introduce digital transformation to businesses in Asia and nurture fresh talent. Additionally, the company also unveiled its future investment plans within the next three years, investing USD 1 billion across six Southeast Asian markets, Hong Kong and Taiwan.
In the course of Project AsiaForward, Alibaba Cloud will debut the Global Startup Accelerator, where the company will organise a series of Demo Days. During these Demo Days, participating startups will have the chance to be chosen for the program and be part of Alibaba Cloud's global ecosystem.
The inaugural Demo Day welcomes all startups from any country, industry, and operating at any stage, with registration open from 16 August to 25 August 2021.
The Global Startup Accelerator is organised to discover startups that are coherent with Alibaba's ecosystem by assembling fresh technologists, venture capitalists, and other ecosystem players across Asia.
The Demo Day also offers startups that join a chance to win several prizes including USD 60,000 in Alibaba Cloud credit, 1-on-1 technical support for setup and migration, connections to top VCs in Southeast Asia and China, opportunities to work with Fortune 500 companies in Alibaba's ecosystem, and published profiles in English and Chinese by KrASIA and 36Kr Global. Startups will also be granted USD 3,000 in Alibaba Cloud credit upon completing registration.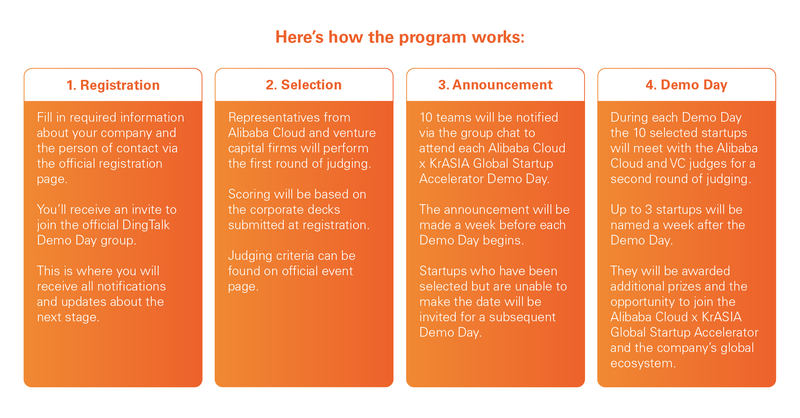 To register, you'll need to provide: (1) Name of startup, (2) Main point of contact's details: full name, mobile number and business email address, and (3) PDF of your corporate deck
Once you've completed registration, the selection process will proceed. The panel of judges include representatives of Alibaba Cloud, venture capitalists and research experts from 36Kr Global. The company's corporate deck is something the judges will look closely at when choosing startups for Demo Day. The full set of criteria can be accessed on the programme's official website.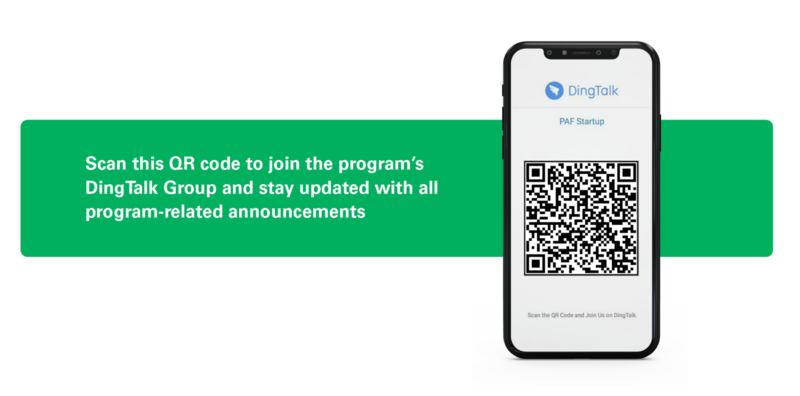 For more information or registration to Alibaba Cloud x KrASIA Global Startup Accelerator Demo Day, please visit alibabacloud.kr-asia.com
Website: alibabacloud.kr-asia.com
Email: [email protected]