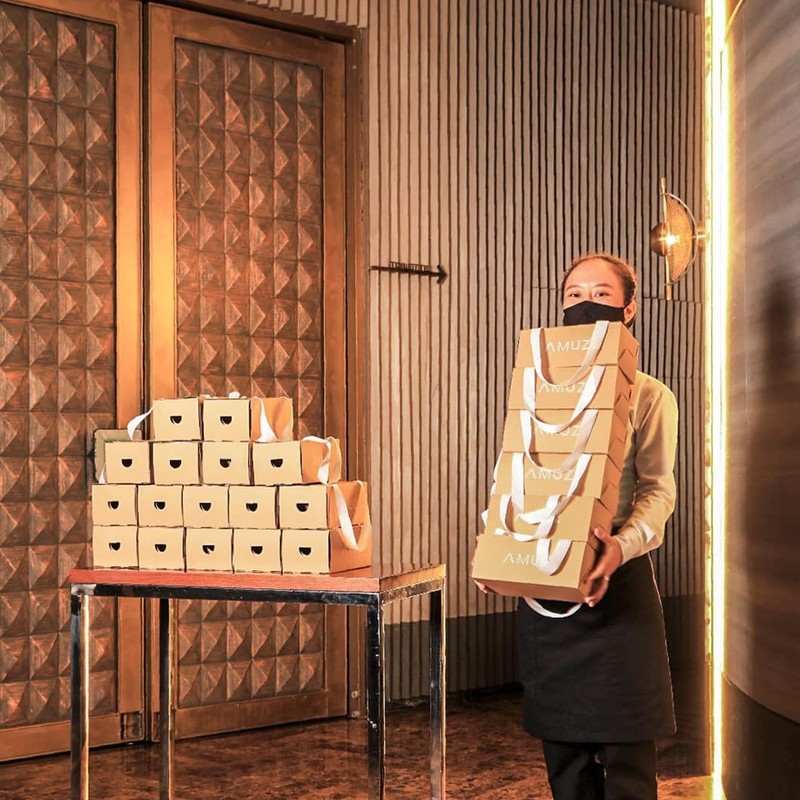 For an unprecedented five years in a row, Jakarta based French restaurant AMUZ Gourmet has successfully upheld its prestige as the winner of Fine Dining in Asia at the recent edition of World Luxury Restaurant Awards 2020. With the title of Fine Dining Continent Winner Asia, AMUZ once again proves its quality- and consistency- as a luxury restaurant that offers high-quality French-style cuisine and immaculate service.
The Covid-19 pandemic has seriously challenged the culinary business especially for restaurants that have seen a dramatic decline in their business since the end of March. In response, AMUZ Gourmet at the helm of renowned Chef Gilles Marx has adjusted to the current situation with a list of innovations that could support the business during crisis.
AMUZ has managed to survive by evolving its business model to offer takeout and delivery services since the beginning of the pandemic and adapt their dining atmosphere to provide safety and assurance during the "new normal".
The team at AMUZ thanks its loyal customers that kept the business running and also appreciates every voice that led the restaurant to win the award. Since its recent major revamp which create a significant transformation to its dining experience at Energy Building Jakarta, AMUZ has adapted to the current trend in fine dining by creating a dine-at-home experience, maintaining strong relationships with its loyal friends and clients in a whole new way.
In the 5th year of the World Luxury Restaurant Awards, AMUZ already at the top of the list among many Asian restaurants in the region. Representing more than 61 countries and 365 restaurants, The World Luxury Restaurant Awards recognizes establishments for world-class service excellence. Winners are selected by public vote online, providing true recognition that reflects the hard work and dedication exhibited by the staff.