The biggest digital economy conference and exhibition, Future Commerce Indonesia (FCI), will be held on 29 and 30 January 2019 at the Shangri-La Hotel, Jakarta. Formerly known as the Internet Retailing Expo (IRX), this year's event will involve a larger number of SMEs in the discussion about Indonesia's digital economy.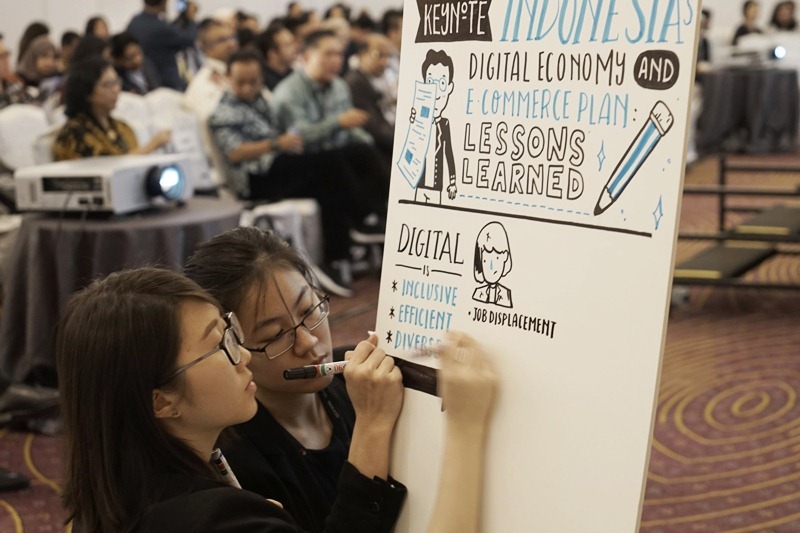 Themed "Shaping the Future of Commerce", Future Commerce Indonesia 2019 aims to increase growth in the retail industry, where transaction volumes have remained stagnant at 3 to 5 per cent.
Supported by the Indonesian Chamber of Commerce and Industry, Indonesian Logistics Association (ALI), Indonesian Cloud Computing Association (ACCI) and other partners, Future Commerce 2019 is expected to be a platform to exchange ideas and innovations.

"Future commerce will focus on helping businesses that are still facing problems in the use of technology. Through a series of conferences and exhibitions, FCI can be used as a reference for digital players to increase business to the next level," said Julia Kwan, Event Director Clarion Events.
Future Commerce Indonesia 2019 will present more than 100 emerging brands and startups such as Accenture, Gilkor, Brava, SiCepat to participate in the conference. The conference will also present innovative exhibitions and the latest digital technology which reflects the outlook of Indonesia's New Economy.
Various topics will be discussed during this conference including mobile payment technology, e-logistics, cyber security, big data, cloud computing, digital analytics, digital advertising and marketing. The conference will cover various industrial sectors such as media, finance, e-commerce, travel and hospitality, education, fashion and beauty, as well as food and beverage.

Vincent Gowan, Deputy Chair of the Indonesian Chamber of Commerce and Industry (KADIN) encourages retail entrepreneurs, both large and small (SMEs), to enforce online business as the growth of the retail sector is stagnant. Meanwhile, online transactions have grown by 17 per cent last year, compared to retail growth.
"The future trend is going to be a combination of online and offline selling. This strategy is considered more effective in order to survive in the era of digital technology disruption," he said, noting that the volume of online transactions could be increased by preparing local retail business to penetrate their products in a cross border market which would lead to bigger contributions toward the country's GDP.
The Association of National Information and Communication Technology Entrepreneurs (Aptiknas) will conduct online training for SMEs by encouraging conventional retailers to enter the online business.