MVB believes that real corporate responsibility is derived from organisations adhering to a broad range of critical values, all of which need to be constantly addressed. But at the heart of the process are corporate values that guide the organisation's philosophy. This seminar brought together experts speakers from diverse areas of expertise to explore how companies can really benefit from identifying and applying specific expertise to different areas of corporate values.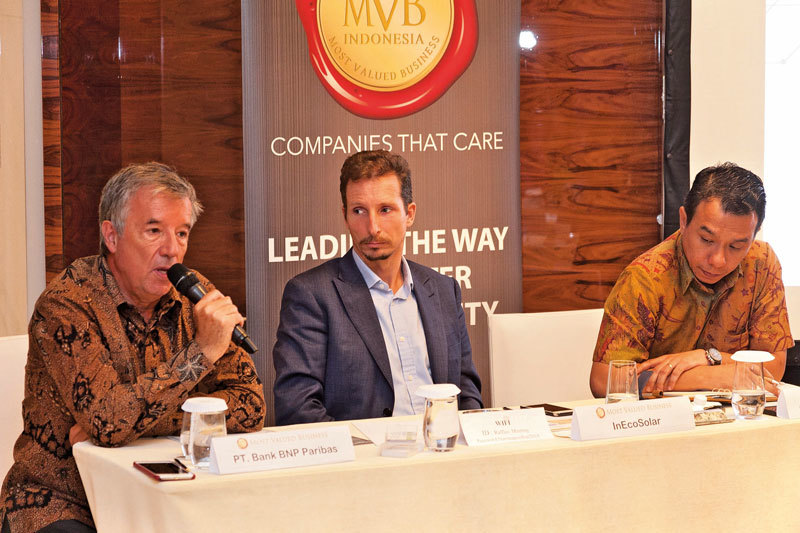 MVB Chairman, Alistair Speirs, opened the seminar by explaining the Most Valued Business Indonesia 2018 programme. The seven critical values that MVB promotes are essential to reach the goal to become a sustainable organisation and/or company. It is important to correctly define a company's core corporate values to guide it along to becoming a better business and a more engaged partner in the community. He encouraged every member and guest at the seminar to do "something" based on the areas of expertise made available by MVB Knowledge Partners so they can truly say they are making real progress to sustainability.
August's seminar, the last in the 2018 series, was titled "Being an Ethical Employer and Integrating Sustainability into Management Practice". Speakers discussed ways to reach sustainability from the perspective of an expert in water efficiency, sanitation and hygiene, a waste management campaign, and some excellent examples of good corporate practice.
The seminar then continued with a speech by Didier Perez, General Director PT. Pran Indo Permata Abadi (PIPA). As a water efficiency expert in Indonesia since 1996, Didier Perez explained the importance of water loss management and network optimisation to achieve water efficiency in business.
The main speaker was Ami Fitri Utami, SE., MSM, Lecturer Specialist S2 (LS-S2) Strategic Management & Business Organisation Management Programme from BINA NUSANTARA UNIVERSITY. From an academic research perspective, Ami discussed the theme of ethical employment and how to implement fairness and the integration between employee and employer in organisation's and/or companies' activities to enhance the effectiveness of the work.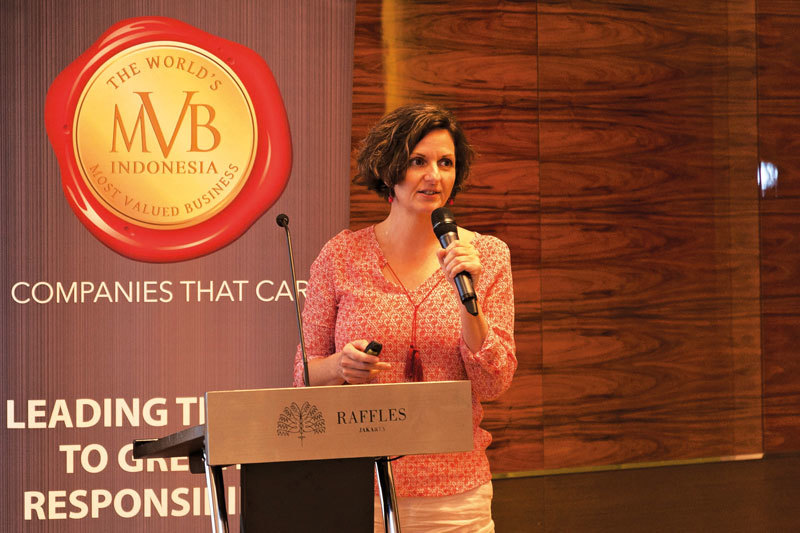 The programme then continued with presentations from MVB Knowledge Partners, each of whom had a special programme, the details of which were shared with the members. CEO of Towards Sustainable Businesses (TSB) explained the WASH Pledge programme. The WASH (Water and Sanitation and Hygiene) Pledge is a call for action for companies to contribute concretely to the implementation of SDG's Goal 6, while at the same time ensuring that they provide international best practice on WASH.
Sukma Putra, the manager of Case Center at Binus University encouraged MVB members and guests to participate in a case study and help the practice of sustainability by sharing knowledge.
The programme continued with a speech by Faiza Fauziah, Stakeholder Engagement and Development of Waste4Change who shared the importance of changing the mindset of people to integrate waste management into their everyday life with the 'three R's (Reduce, Reuse, and Recycle)'. Since Waste4Change provides their own recycle plan, reducing waste is possible and within reach. Waste4Change is a social enterprise founded in 2014 which provides services in waste management with an environmental friendly and responsible approach toward zero-waste Indonesia.
Last on the programme was a panel discussion where top level representatives from reputable companies were invited to share their story on ethical employers and the link with the environment, economy and society. Reza Andreanto, Environment Manager PT. Tetra Pak Indonesia outlined Tetra Pak Indonesia's contribution to global packaging solutions protecting food, people and future. Tetra Pak strives to achieve environmental excellence with an open loop circular economy model from using renewable and responsible paperboard resources certified by FSC (Forest Stewardship Council), establish recycling value chain and always looks for innovation to meet customer needs.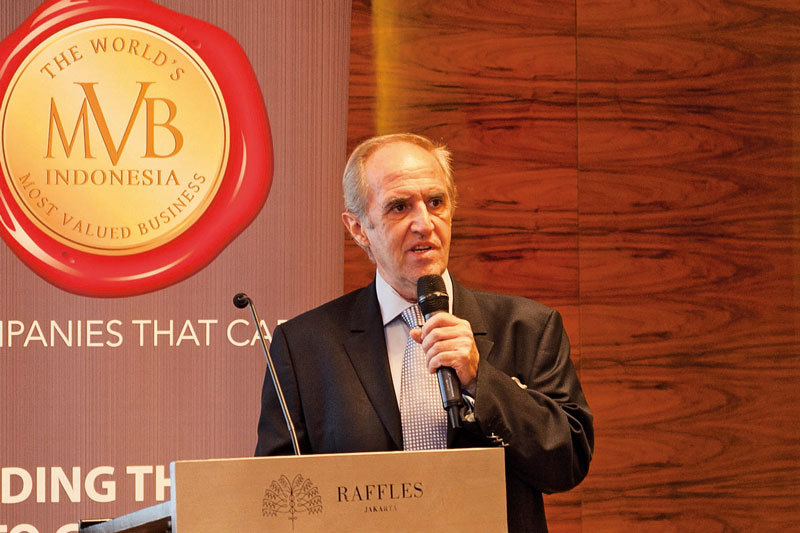 The second panelist was Benoît Prim, the founder of InEcosolar, a rooftop Solar Photovoltaic and Battery Storage Company based in Bali which aims to help Indonesians benefit from the solar revolution. Benoît is also partner and technical director at SL Engineers, a technical advisory consultancy focusing on renewable energy in South East Asia, providing technical support to developers, owners and financiers of renewable energy projects.
The last panel speaker was the President Director of PT. Bank BNP Paribas, Luc Cardyn who explained that in a financial institution it is equally important to have a Code of Conduct to differentiate your business from the others, and this includes treating your employees and colleagues with respect, identifying customer needs and interest, being transparent at everything one does and choosing to only support sustainable businesses that can make positive change in the community.
MVB Indonesia will continue to share valuable information and knowledge on sustainability through its workshops and gatherings.
To learn more about the MVB programme, visit www.mostvaluedbusiness.com