The Indonesian Creative Economy Agency (Bekraf) recently unveiled a comprehensive forecast of the upcoming trends for 2019/2020 which can be used as a reference for business players in interior design, product design, crafts, and fashion.
Indonesia's creative economy has seen a surge over the past two years, contributing IDR 922.58 trillion, or an increase of 7.44 per cent to the total Gross Domestic Product (GDP). Part of the reason for this uptick is because industry players learn about trends ahead of time and work toward aligning their work in ways that help increase growth.
Since the initiative began in 2017, Bekraf has discovered that the forecast has helped the industry in four sub-sectors read certain market categories that have helped local businesses become successful and earn more revenue. This has made making those sub-sectors the biggest contributors after the culinary industry.
Through the Indonesia Trend Forecasting (ITF), 2019/2020 outlook team, they presented their forecast in a digital book titled "Singularity". The forecast comprised four subcategories, Exuberant, Neo Medieval, Svarga, and Cortex which encompasses the intersection between traditional and future.
Dina Midiani, Indonesia Trend Forecasting Coordinator described "Singularity" as a reaction to Artificial Intelligence and high-technological development, inspired by the paradox of the 21st century which caused a debate between the idea of super human and the extinction of civilisation.
"We translate the indicators based on phenomena that drive the trend. The research team has summed up the forecast from a long process which involved industry experts including economists, designers, anthropologists, and number of associations, as well as direct data collection and group discussions. And it's very important to implement the forecast that blends with local wisdom," Midiani said during the official announcement in September.
Designers, academics, crafts people, and entrepreneurs could use the trend forecast which included inspiration of shape, concept, colour, sketch and current market identification.
Bekraf and ITF also launched the trend forecast online by unveiling their new website (ww.trendforecasting.id) The website provides comprehensive information for each category, including information trends — Greyzone 2017/2018— which has migrated to the digital platform.
"We try to strengthen the ecosystem of design and the creative economy by inviting more people and channel a more massive audience who previously did not have access to it," said Ricky Joseph Pesik, Deputy Head of Bekraf.
Pesik added that the website will later function as a forum for designers or other creative individuals, to interact with each other. The digital trend forecast book is available for free and can be downloaded (registration and request for the book is required).
Triawan Munaf, the head of Bekraf encouraged industry players to look beyond the forecast and run businesses which consider all aspects of research and development.
"The forecast is all-inclusive and contains a wealth of information which anyone can access for free. In foreign countries, it's difficult to get this trend forecast. We hope the research can be the best strategic reference for the growth of the creative economy in the country," Munaf said.
EXUBERANT - Optimistic
The basic character of this theme is relaxed, friendly, a little "nerdy" but still "stylish" and funny. These digitally-powered subcultures embrace a cultural reconciliation in music, entertainment and the arts that have been visualised in colourful graphic design, street art, comics and cartoons. The designer could depict the concept through posh nerds, urban caricature, friendly devices, and new age zen design.
SVARGA - Spiritual Artistry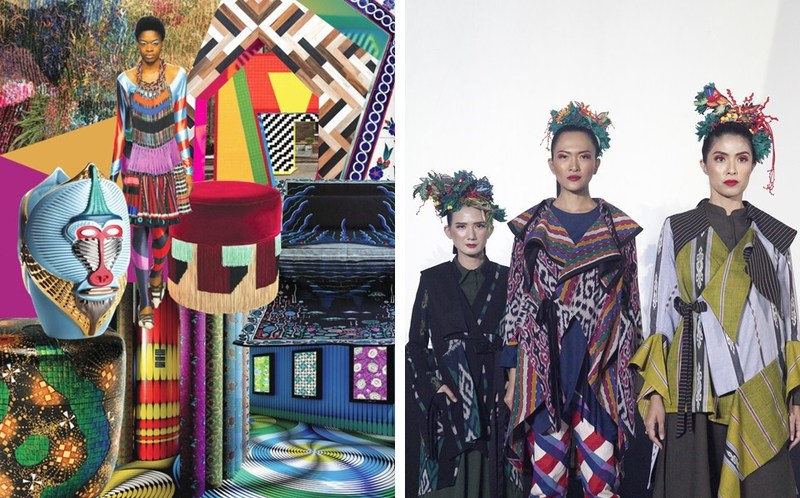 Svarga is a symbol of what could come of people working together—sharing knowledge in exchange for happiness, creating "heaven" on Earth and reversing the damage and social ills created throughout the history of civilisation. The design shows high-value craft-based products to underline the value of traditional heritage and ingenuity of traditional artisans, as their existence supports their immense role as guardian of culture. Bohemian couture, supranatural, upskill craft, vernacular luxury and festive relics are among the offerings here.
CORTEX - The Paradox of Artificial Intelligence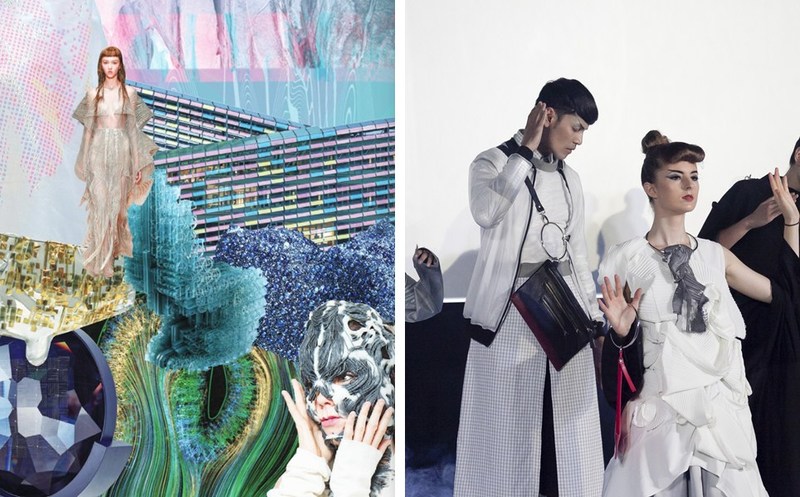 Cortex embraces technology in its entirety. Technology brings hope for a better world. This theme describes Artificial Intelligence as an external neocortex for humanity, which acts as a tool to explore forms, materials and mediums in design research, often yielding unpredictable results that may open new horizons. The concept has translated to "Fractalicious" (algorithmic-organic form), crystals and growing structures, glitches and sensory surface designs.
NEO MEDIEVAL - The Romance of the Middle Ages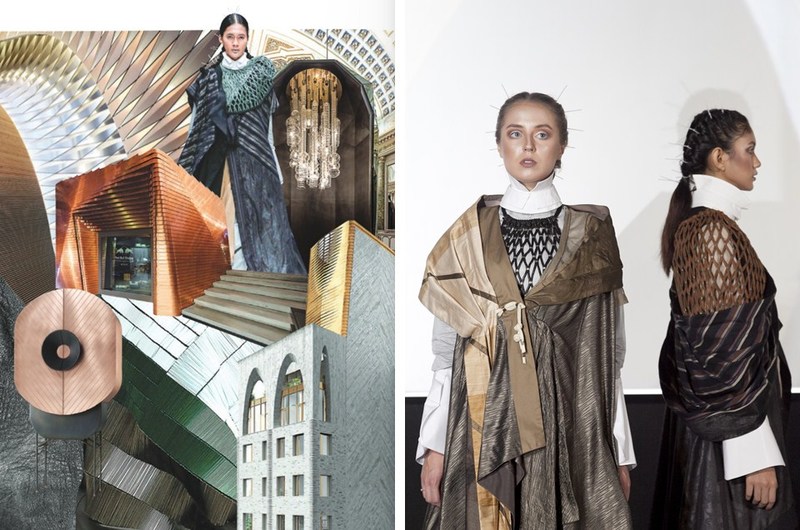 Medieval themes remain enchanting in the modern and high-tech world, because romanticised historical narratives are needed to clarify a the state of confusion in the current political and cultural situation. The theme appears medieval, yet is very futuristic and well-supported by high-technology. Science fiction settings depicting inter-galactic life mixed with medieval style and thought are the main influences on this theme, letting us free our imagination and creativity to bring a historical futuristic style to life. This can be seen from the concept of post-intergalactic war, shapes inspired by armour, futuristic yet medieval designs, and celestial design