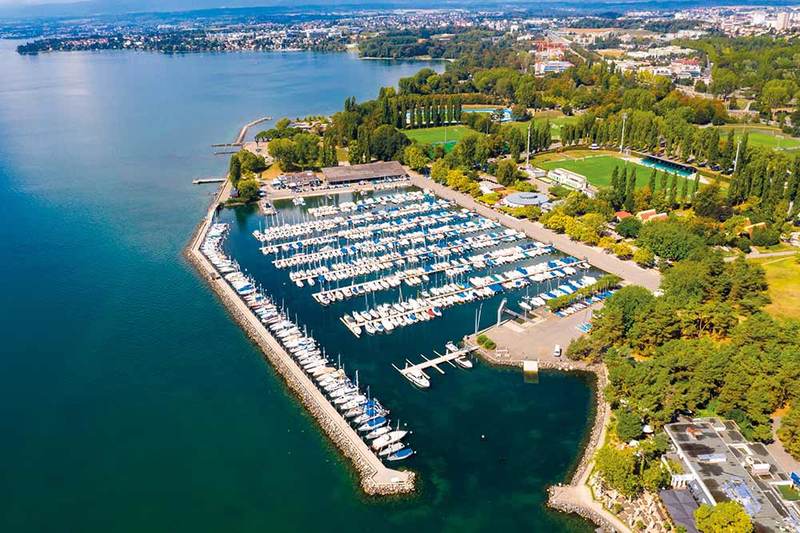 "The short answer is "yes", but first we have to establish why it isn't already? With something like 17,000 islands including some of the most beautiful in the world and the second longest coastline in the world, Indonesia is so astonishingly well placed to benefit from all forms of marine tourism especially the huge benefits that accrue from welcoming the world's rich in their super yachts", says Ekrem Reyhancioglu, Asia Pacific Director of Poralu Marine, the world's leader in aluminium marina design and building, now established in Indonesia.
In fact, according to Asia Pacific Boating, Asia has as many millionaires and billionaires as North America and Europe, yet marina development along Asia's often-incredible coastlines is tiny compared to the United States or Europe. So it's not just Indonesia that is slow starting. The Philippines, which has over 30,000 kilometres of coastline, innumerable island destinations and unmatched coastal scenery has only the same number of marinas as Poland which has only 1000km of coastline! Despite the opportunities, Indonesia is still behind neighbours Malaysia and Thailand in terms of capacity and quality of its marinas.
But the question is: Can Indonesia ever catch up to the rest of the world in terms of marina capacity? In the wake of Covid-19 and the decimation of the tourism industry, there has been a lot of discussion and planning on the re-orienting of their tourism focus to target high-end visitors. But so far in Indonesia, there has been very little focus on the super-rich and very mobile yacht owners, because of the current almost complete lack of suitable facilities.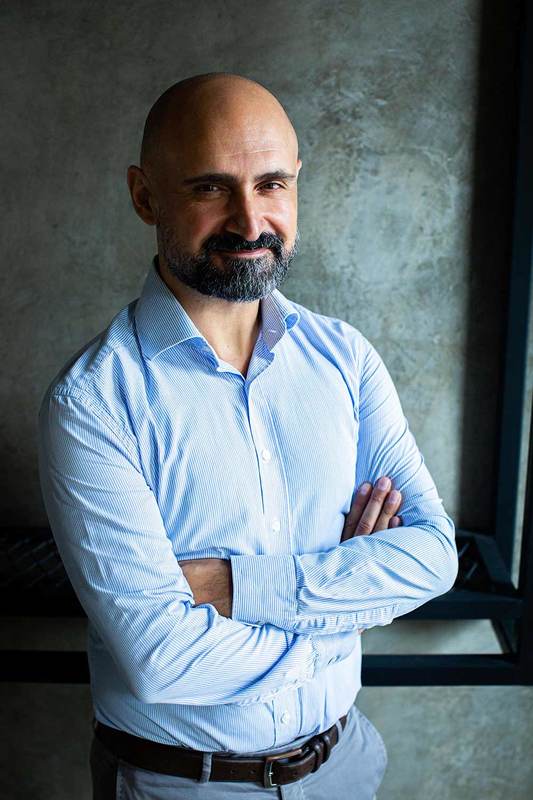 It is clear that there are plenty of incentives for adding marinas to a beautiful coastline, and it is time for Indonesian property developers to look at marinas as a way to boost the value of their waterfront properties. In fact Ekrem estimates that "a successful marina can add as much as 20% in value to an adjacent property development", and while this is a generalised figure, it shows why developers, hoping to boost their profits after the impact of the pandemic on tourism and recommendations to " work from home"hiting their office occupancies, should be attracted to images of luxury yachts near their developments.
In fact, a marina is a serious source of economic opportunities for the local community because it creates business and employment, and the new view is that marinas should be involved with and integrated within the local community rather than being a protective bubble for the rich, and that in fact customers value a strong green engagement from their marina. This wasn't the case when many of the existing marinas in Asia were built, but awareness and beliefs are changing fast, and marinas need to be able to move with the times.
So is it worthwhile for Indonesia to look more seriously at developing marinas. And again, the answer is a very positive "yes", says a very enthusiastic Ekrem. Why? "In part because of the coronavirus crisis, the superyacht industry is booming – and the number of vessels under construction or on order worldwide has hit a new record," he says. This is backed up by figures revealed in the latest edition of Boat International's Global Order Book, where more than 1,200 superyachts are slated to be built, 25% more than last year. With one underlying reason being that people appreciate the safety of being on a yacht during the pandemic. And the ability to transport their "holiday home" to a different location at a moment's notice is deeply appealing.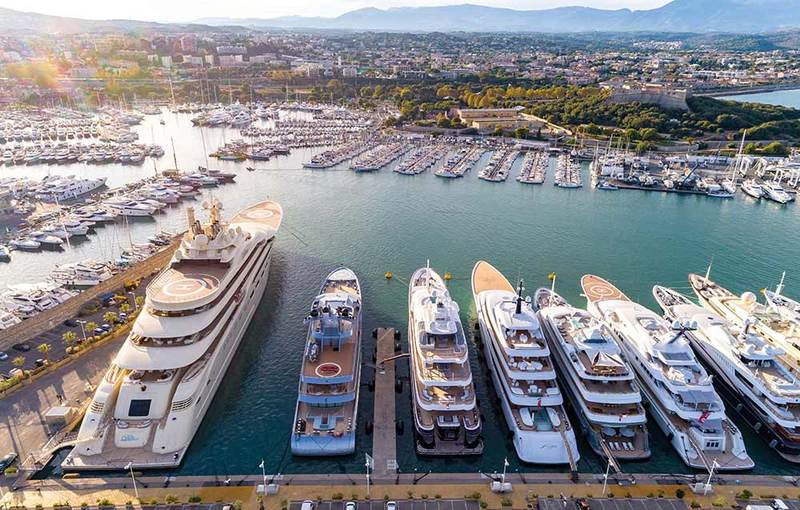 "Everybody just wants freedom, and ultra-high-net-worth individuals can afford it," says Ekrem,"The ability to escape anywhere is very attractive in the current climate. They think: I don't need to be stuck in the office, and if you're worth billions, why should you be?" So the market seems to not just be ready for more marinas, but actively seeeking new destinations, and Indonesia has the potential to be near the top of the "must see" list.
At the same time, the marina industry is facing challenges related to vessel. The sizes of boats have evolved a lot in recent years, with an increasing demand for both longer and wider yachts. Harbour authorities are facing increasing demand to moor superyachts, but don't always have the infrastructure or space. As such, there's an urgent need for adaptive, flexible and high-performance marina designs. Managers should be able to adjust in real time, depending on the demand. This is actually a benefit for Indonesia as a late entry because new developments can be tailored to the trend for bigger vessels.
Of the 1,200 superyachts on order or under construction, 27 would be more than 100 metres long, the Global Order Book said. For example, the REV Ocean, being built by the Norwegian billionaire Kjell Inge Røkke, will measure 183 metres, making it the biggest in the world.
In parallel, the marina industry is also being challenged by demographics. On the one hand, there are ageing traditional boat owners who require extremely sophisticated services for their yacht and crew. But most developers are focused on the arrival on the boating market of millennials, whose needs and desires are different. They consume boating the same way they would consume products. They want a customisable and connected customer experience, high convenience and functionality, but less responsibility.
These new customers are also more conscious of the impact of their leisure activities, so demand more sustainable infrastructure. For marina managers, managing greener marina solutions cannot be mere greenwashing anymore but has to become a strong, accountable practice. This is becoming an essential condition to be well accepted by the local community and attract new customers. "As always, there's a challenge finding a balance between economic development and environmental sustainability", says Ekrem, "the challenge is to preserve the balance between commercial activity and the beauty that attracts boaters and visitors. Water-based recreation and tourism generally need impeccable water quality to attract visitors and ensure users keep coming back".
So we see that there is a growing need for new marinas that can not only accommodate existing superyachts, but be designed for the future mega yachts At the same time these facilities must anticipate the needs of the new market and be developed to be as environmentally friendly as possible. They must also integrate with the local community and support the local economy. And to do that it needs a marina company that has deep and broad experience in the indistry. Someone who has their finger on the pulse of the market and has the expertise to deliver – and operate if necessary – the kind of SMART marina that is now expected. That's why Poralu Marine decided to set up their Asia Pacific manufacturing center in Indonesia, to bring their expertise and experience into the largest potential market, to be directly here to speak to investors, developers, government departments, all the parties needed to accelerate the creation of a sector that has enormous potential.
"Building a marina is much more than just a mooring facility. Each project is unique and cannot be a copy of another marina. New generation marinas provide a wide range of facilities and should be seen as a total hospitality business rather than just a stand-alone operation. Successful marinas owners hire industry specialists to leverage strong brand identity and networks relationships, as these are the key elements to create a world unique destination with high occupancy rate and high return on investment" states Ekrem, who already works on several projects across Indonesia.
The conclusion? Yes, Indonesia has the potential to be the leading yachting destination in Asia Pacific, according to Ekrem. "To achieve that, we need to develop the best possible marina infrastructures and services across the country on land and on water to attract…….. But more than that we need to focus on the marina of the future – the "smart" marina, and develop these marina destinations in harmony with the local eco-system, and ensure that we always build eco-friendly marinas that preserve the beauty of the Indonesian coastline and the surrounding waters."
The market is changing rapidly and constantly and this is an opportunity for Indonesia to catch up on the head start its neighbouring countries have, and take the lead it deserves.
Ekrem Reyhancioglu is the Asia Pacific Director of Poralu Marine who recently opened its APAC HQ in Bali.
www.poralu.com