Coca-Cola Amatil Indonesia (CCAI), the leading beverage sales, manufacturing and distribution company and power behind the nation's favourite brands,has certainly shown one thing over the past 25 years persistence.
Established in January 1992, CCAI is a subsidiary of Coca-Cola Amatil Group, one of the largest Coca-Cola bottlers in the world, which is headquartered in Sydney, Australia, and publicly listed on the Australian Securities Exchange.
In Indonesia, CCAI operates eight world class manufacturing facilities in Sumatra, Java and Bali with 37 production lines, employs a direct workforce of more than 10,000 people, and distributes million cases of refreshing drinks to more than 830,000 outlets across the nation.
Celebrating the remarkable milestone of 25 years of operating in the country, CCAI inaugurated several new facilities throughout 2017, including a new PET line in North Sumatra, a new Mega Distribution Centre and Preform plant in East Java, and an Affordable Small Sparkling Package (ASSP) line in Cikedokan, West Java.
Over the years, CCAI has invested more than $1.6 billion in Indonesia, in 2017 alone this number reached $110 million. "Our investmentsare concrete symbols of our continuous commitment to grow and innovate in Indonesia," said Coca-Cola Amatil Indonesia President Director Kadir Gunduz who himself has been in the Coca-Cola System for more than 25 years and has been in Jakarta since 2013.
The continuous commitment to invest on new facilities is strengthened by CCAI's commitment to invest in human resource capability building. Currently, CCAI runs ninetraining academies for its employees, providing a total of more than 55,000 training days this year alone. "We believe that our people is the foundation of our strategy," Mr. Gunduz added. On top of the academies that build technical skills, CCAI also runs comprehensive leadership programs for various layers of leaders in the organization.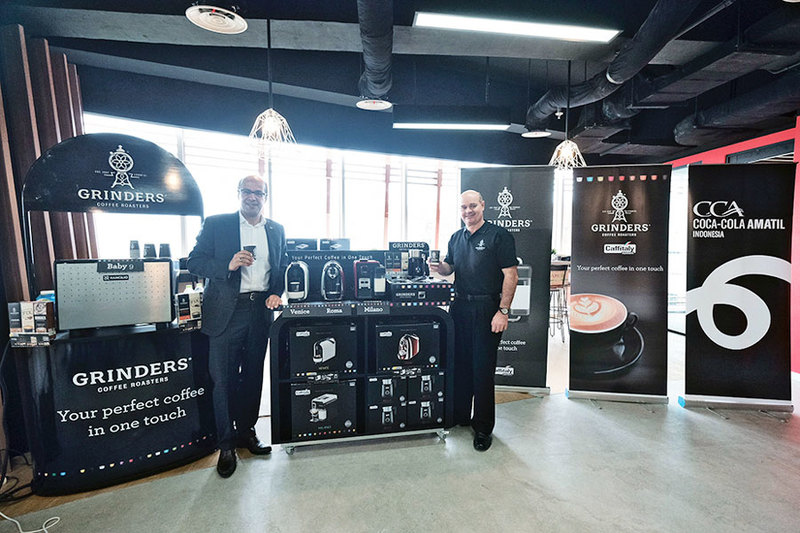 To wrap up its 25th anniversary celebration, earlier this month CCAI launched Grinders Caffitaly System, a range of high quality machine-capsule coffee systems designed to be simple, easy and convenient for home use.The partnershipbrings Coca-Cola Amatil's extensive sales and distribution network together with Caffitaly's world-class coffee systems, accompanied by a range of premium Grinders café-quality coffees, and specifically designed for Indonesian taste. Grinders Coffee Roasters is also part of Amatil Group's coffee business.
"This expansion is a continuation of our commitment to grow stronger in Indonesia," said Mr.Gunduz. "We are always proud of our ability to provide our customers and consumers with portfolio of choices. Adding coffee - one of the most popular types of beverage for Indonesians - to our portfolio is exciting. We will capitalize our execution capability to capture the growth potential in this market."
The persistency also goes stronger in sustainability front, governed by four integrated pillars - People, Wellbeing, Environment, and Community. In this spirit, CCAIhas initiatedand sustained various programs, such as Coca-Cola Forest, Coke Kicks, education assistance, blood donor, City Clean-up, and many more, which all grow alongside the business across Indonesia.
Coca-Cola Forest, for instance, combines trees planting, education, and community empowerment programmes. It was first launched in Lampung (2014), followed by West Java (2015), and Central Java (2017). To date, CCAI has planted more than 6,200 trees and donated more than 300,000 trees to communities.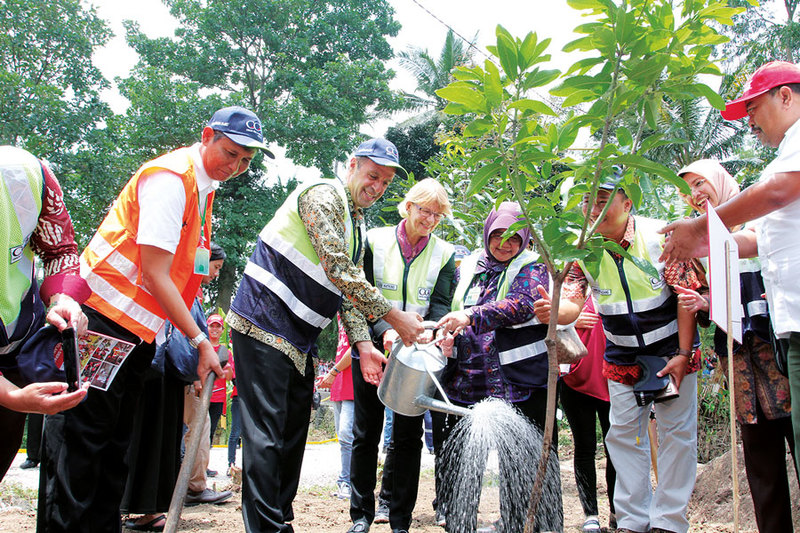 While CCAI has recorded 25 years of success, it is important to look ahead - and the future looks bright. Mr. Gunduz reiterated his optimism of the market, "We're a well-established business and long term operator in this country, so we understand the challenges and, most importantly, the opportunities."
Group Managing Director Alison Watkins, who was recently in Jakarta to host an Investor Tour, confirmed the notion by saying that Indonesia plays an important role in delivering Coca-Cola Amatil's future growth plans.
"Our strong Indonesian team have made solid progress in collaboration with The Coca-Cola Company across all of our strategic priorities," she stated. "This puts us in an excellent position for driving further growth. We'll be taking the opportunity to highlight our progress and outline our plans for the future."