Ayana Midplaza Jakarta welcomes Denny Tanaka as new Executive Assistant of Food and Beverages. A dynamic professional who likes outdoor activities, Tanaka was appointed to helm the hotel's food and beverages department.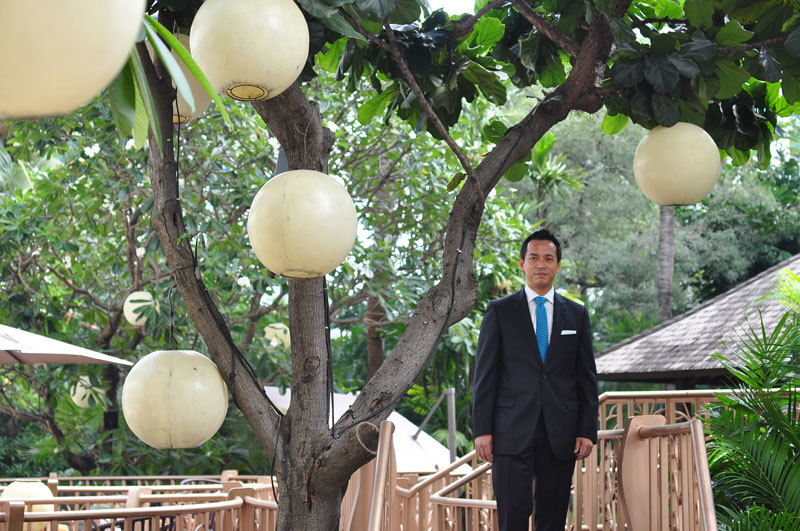 Prior to Indonesia, Tanaka has worked in several countries, namely Dubai, Fiji, Bahrain and his home country Japan. In Fiji, Tanaka led a team of 240 colleagues during the expansion and repositioning of the resort's dining and entertainment departments, which makes him a valuable addition to Ayana, as the hotel continues to transition from InterContinental MidPlaza Jakarta.
Tanaka has been involved in management at InterContinental Hotels Group since 2005, when he began his career with the company at InterContinental Tokyo. He is credited with spearheading the rebranding of ANA to InterContinental hotel group between 2008 and 2010.
Since then, Tanaka has traveled around the world. His unique management experiences include being part of the Executive Committee at InterContinental Regency Bahrain from 2011 to 2013, where he led the department to reopen an iconic property.
In 2013, Tanaka relocated to Dubai, where he was responsible for the entire food & beverage operation and a team of 350 staff, inclusive of kitchen, service and administration. He led the opening of the hotel's 13th restaurant, a new Brazilian concept, along with several restaurant renovation projects.
With his new assignment at Ayana Midplaza Jakarta, Tanaka looks forward to getting to know the Indonesian people and their culture.