NOW! Jakarta spoke to Jan Rönnfeld Managing Director of the German-Indonesian Chamber of Industry and Commerce about the organisation and its role in the country.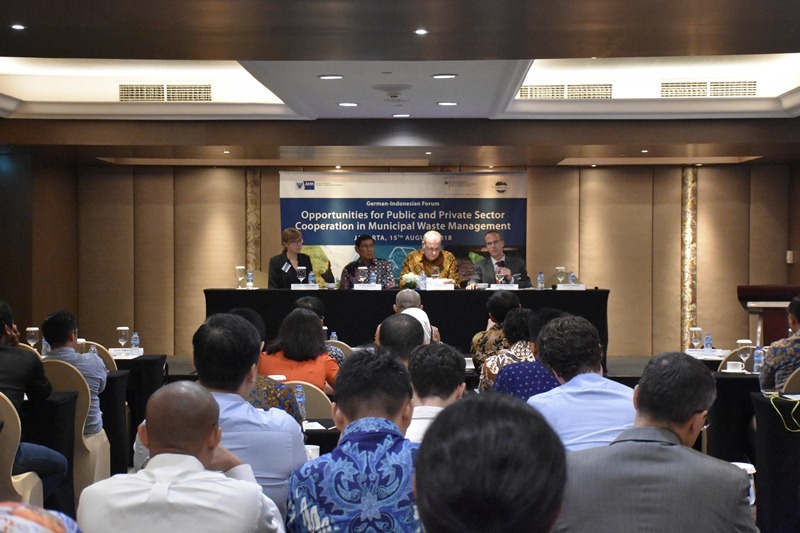 EKONID, the German-Indonesian Chamber of Industry and Commerce, is one of the oldest and largest chamber in Indonesia; please tell us about your history and explain what you do?
Yes, it was founded in 1924. We might be the oldest foreign chamber in Indonesia and with approximately 500 corporate members and 70 professionals permanently employed, we are one of the largest foreign business association in this country. EKONID is part of the network of 130 German Chambers Abroad (AHKs) and our aim and task is to establish business cooperation's between our host countries' and German companies and to represent the interest of our corporate members.
How do you promote business relationships between Germany and Indonesia?
Officially tasked by the German and recognised by the Indonesian government to promote trade and investment, we provide information about markets and products, assisting in understanding and navigating within the regulatory environment all the way to finding suitable business partners from both countries.
On average, we organise and participate in about 20 promotion events about Indonesia in Germany per year, and each year we organize for approximately 1,500 to 2,000 Indonesian companies to participate in German trade fairs, be it as exhibitor or as visitor.
We are also engaged in developing strategic business sectors, like renewable energies and energy efficiency or in lately the field of waste management. For this purpose we prepare market studies, organise workshops, technical symposiums or conferences, identify, and ultimately help to bring in technologies.
You mentioned representation of member interest as one of EKONID's tasks; Please tell us more about this, what it means and what activities you engage in?
We distinguish two main categories of member representation; First, Networking & Information Sharing and Second, Advocacy. We organise regular networking and information sharing events, about 100 per year. Members get to know each other and can get information about new regulations; are familiarised with administrative processes or new product or technology developments. We also operate a training platform, which brings training providers in touch with our companies / their potential clients.
While we are taking care of advocacy issues of individual companies towards the government or bureaucracy ourselves, for generic issues, meaning regulatory issues that impact whole business sectors or industries, we work closely together with other organisations like EuroCham, KADIN, APINDO or sector associations. The aim is always to mediate between business interest and the interests of the government or the society. Mostly it is about discussing or informing about the intentions and the impact of specific regulations.
What are your plans for the year ahead?
We are currently focusing on the 16th Asia-Pacific Conference of German Business (APK), which will take place between 1 and 3 November in Jakarta. We expect around 1,000 high level participants from businesses and politics to come for this conference to Indonesia to discuss global economic policy issues and new technology developments.
In addition to the invited experts and journalists, almost all corporate representatives are CEOs or Board-level decision makers of multinational companies. So far, more than ten Finance or Industry Ministers have confirmed their participation. As the local organiser that keeps us very busy.