As the tourism industry grows, what can be done to minimise the impact on the environment and local communities? A panel discussion during Italian Design Day examines the issue further.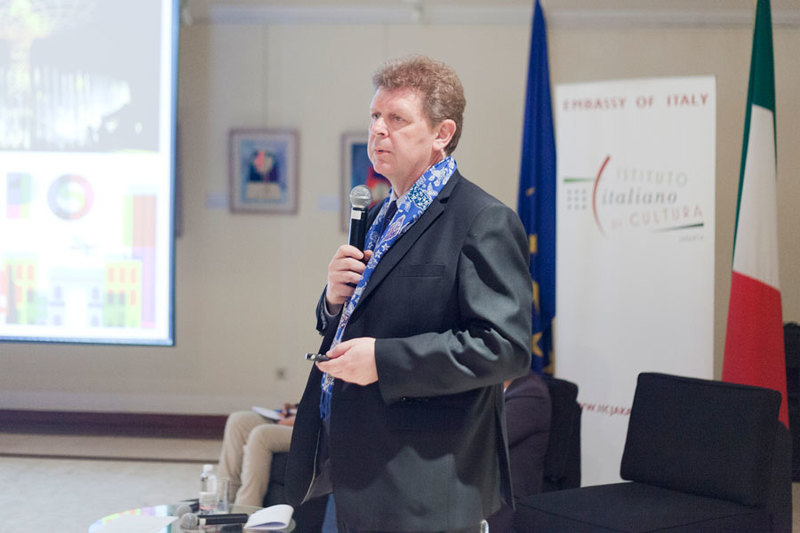 Tourism is one of the largest industries and continues to change shape based on market trends. With the current global focus on environmental conservation, sustainable tourism has become paramount. Involving the environment, people, and the economy, sustainable tourism is directed at benefiting local residents, respecting local culture, and conserving natural resources. The challenge, however, is balancing tourist satisfaction while raising awareness about environmental issues and educating residents and tourists alike on issues of conservation.
In celebration of Italian Design Day on 2 March, the Italian Ministry of Foreign Affairs and International Cooperation, the Embassy of Italy and Instituto Italiano di Cultura, Jakarta held a seminar which brought up critical questions on Sustainability inTourism: Contributing vs. Destroying. Keynote speakers included architects Alessandro Luigi Colombo and Cosmas D. Gozali, moderated by Baskoro Tedjo,
Contributing vs. Destroying
Well-planned sustainable tourism projects offer benefits for the tourists to experience natural areas and human communities as well as learn the importance of the preservation of natural habitats and ecosystems and local culture.
"Not only is sustainable tourism promising as a key mechanism for local communities to benefit from the environmental and biodiversity resources, but its programs can generate income for both local communities and the region's natural resources, thus culture can be protected", Cosmas D. Gozali said. Moreover, he explained, it can bring about positive changes for local residents, the tourism industry and the tourists themselves.
These projects are expected to create jobs, earn foreign exchange and create new infrastructure while safeguarding cultural heritage sites and minimising the impact on the environment.
On the other hand, non sustainable tourism destroys the ecosystem and cultural identity, while placing undue stress on local resources such as energy, food, land and water that may already be in short supply. Besides, non sustainable practices of the past have posed a major threat to nature conservation due to lack of management controls and effective planning mechanisms.
The Three Anchors behind a Sustainable Tourism
The critical question here is 'how can visitors and the tourism industry manage sustainable development?' Architect Alessandro Luigi Colombo explained it further. "Sustainability in tourism should cover environmental, socio-cultural and economic impacts. The purpose is to ensure an intelligible and long-lasting balance between these three dimensions," he said.
The key message from the seminar was the importance of ensuring that environmental sustainability is maintained for generations. It is also important for the tourism industry to consider economic sustainability as an important factor, especially given that the well-being of local communities must be considered. Finally, sustainable tourism must respect local cultures and traditions. In other words, it doesn't harm the social structure or culture of the community where it is located.