FOX Harris Hotels, the latest brand of TAUZIA Hotels, has recently opened hotels in three cities— Pekanbaru, Bandung and Bali. With the rebranding of existing hotels, the opening paves the way for this contemporary urban brand to enter new markets. An extension of the HARRIS Family, each hotel in the network adopts a freestyle design and features distinct characteristics but are still part of the larger HARRIS brand. FOX HARRIS is a contemporary re-imagining of the tagline "A Moment in Life".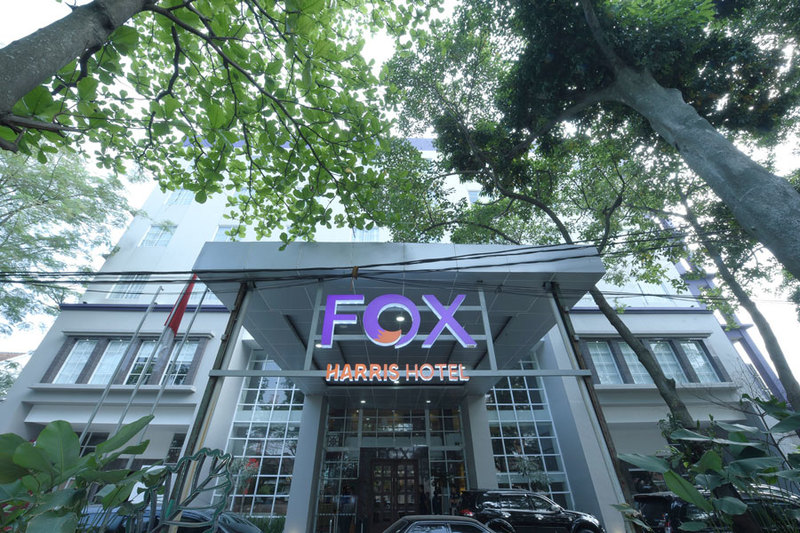 The dominant colour is purple representing independence and creativity with a touch of light orange representing the fresh and vibrant nature of the brand.
Brand manager Fox Harris Hotels, Stefano de Champeaux said that in addition to the recent opening, there are five more in the pipeline. The brand targets the midscale market, modern business and leisure travellers, he noted.
As part of celebrations of the hotel openings in each city, there was an online contest, titled 'Cut & Paste'. Various collages were entered in the contest where the prize money was around IDR 15 million. The artworks are on display at each hotel and are part of the brand's marketing programme. FOX Harris Hotels is part of TAUZIA's array of brands ranging from budget to upscale and charming boutique hotels.
Harris Hotel is the Ideal Location to Spend Time in Solo
When in Solo, consider staying at Harris Hotel. The hotel's pick up service ensures you are transported from the airport to the hotel without having to worry about transport. If you choose to take the train, the hotel is within walking distance from Purwosari Train Station. A range of facilities and amenities are available to make your stay comfortable.
With over 100 rooms, there are four Harris Suites, two Harris Presidential suites and 5 Harris meeting rooms, you are spoiled for choice. All rooms are air-conditioned, feature aesthetically appealing wood flooring and are well-equipped with a mini bar where guests can enjoy snacks and drinks. There are also tea and coffee making facilities in each room for that perfect pick me up whenever you like. When you're hungry, head down to Harris kitchen for a bite to eat or simple call for room service which is available 24-hours a day.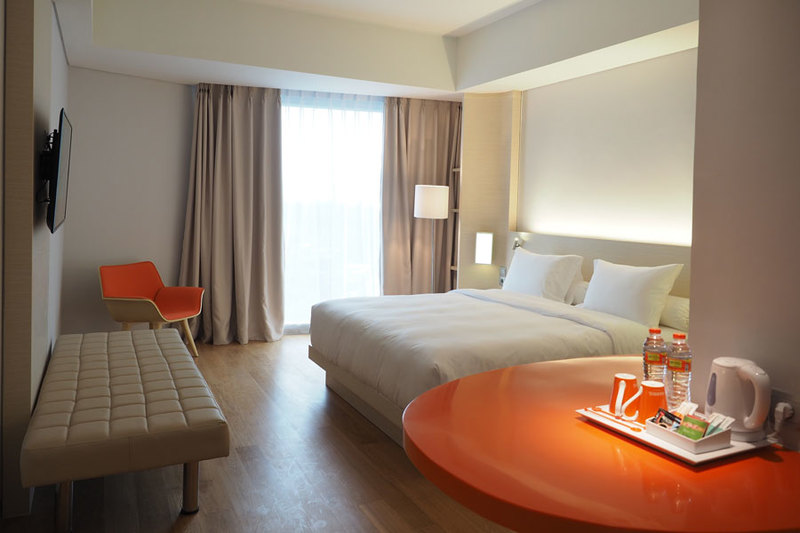 Relax in your room and catch up on the latest news or your favourite shows. Or perhaps you fancy watching the latest movie? Whatever you'd like, there's a large, 42 inch smart TV in your room on which to watch it. If you need to spend time working, there is a desk and chair available to connect your laptop and catch up with business commitments. With free WiFi connection, you don't have to worry about data charges or roaming plans from your mobile company as you connect with friends and colleagues.
For fitness enthusiasts, Harris hotel has an outdoor pool and for those looking for some pampering, indulge in the sauna and spa treatments.
For families staying at the hotel, take your children to the Dino kid's club and pool for some child-friendly entertainment.
In addition there are meeting rooms for those looking to host meetings in the city. Fully equipped with the latest technology for presentations including moveable flipcharts and laser pointers, the room is also equipped with a sound system for larger meetings or seminars that require microphone and audio use. Harris Hotels prides itself on health and wellness and ensures that all guests have access to health food. Snacks provided in the meeting room have high nutritional content.
There is also a ballroom available for larger gatherings and parties.
With only a three minute walk from the shopping mall and the batik village of Laweyan, the hotel is strategically located from great shopping and entertainment.
Sighseeing, too, is not a problem from here with just an 8 minute ride away from Palaces such as Mangkunegaran Palace and Surakarta Hadiningrat Palace.
Manahan stadium and Klewer market are also a short ride away are ideal places to experience during your visit.
For its practicality, focus on health and comfortable atmospher, Harris hotel is the place to be the next time you touch down in Solo. Haris Hotel Solo open for public this April.