Frasers Hospitality was awarded Indonesia's Leading Serviced Apartment Brand from Indonesia Travel and Tourism Awards (ITTA) 2017-2018. The hospitality operator has received the award in Indonesia for the secondconsecutive year, as well as two additional acknowledgments for its properties, namely Fraser Place Setiabudi and Fraser Residence Menteng as Indonesia's Brand New Serviced Apartment of The Year and Indonesia's Leading Serviced Apartment & Suite for the fourth time, respectively.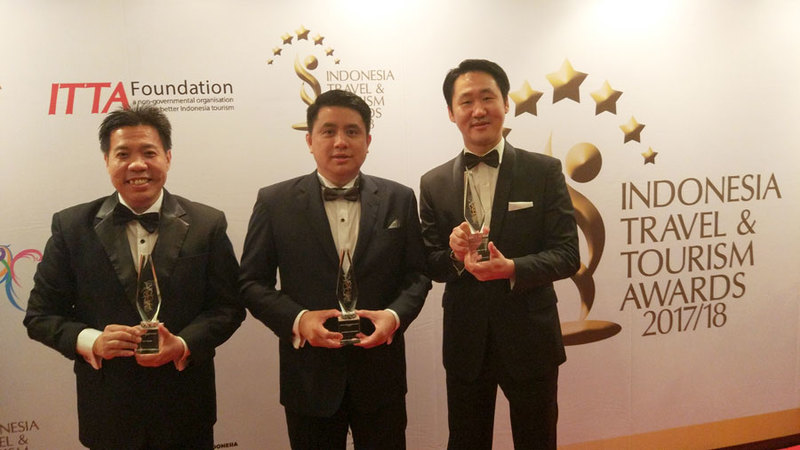 With 148 properties in more than 80 cities, the three ITTA accolades serve to recognise Frasers Hospitality and its properties as contributors and role models for innovation and exemplary service in Indonesia's travel industry. As division of Frasers Centrepoint Limited (FCL), Frasers Hospitality Indonesia comprises three properties.
In proving its quality, Fraser Residence Sudirman Jakarta, Fraser Residence Menteng Jakarta and Fraser Place Setiabudi Jakarta are known as gold-standard serviced residences ideally located around business districts, key tourist sites and shopping and dining establishments to cater to the needs of extended stay guests and business executives.
Gary Loke, General Manager of Fraser Residence Menteng Jakarta, said that the title of Leading Serviced Apartment & Suite for the fourth consecutive year for Fraser Residence Menteng Jakarta encourages the staff and reaffirms the company's commitment to continue its innovative and intuitive service.