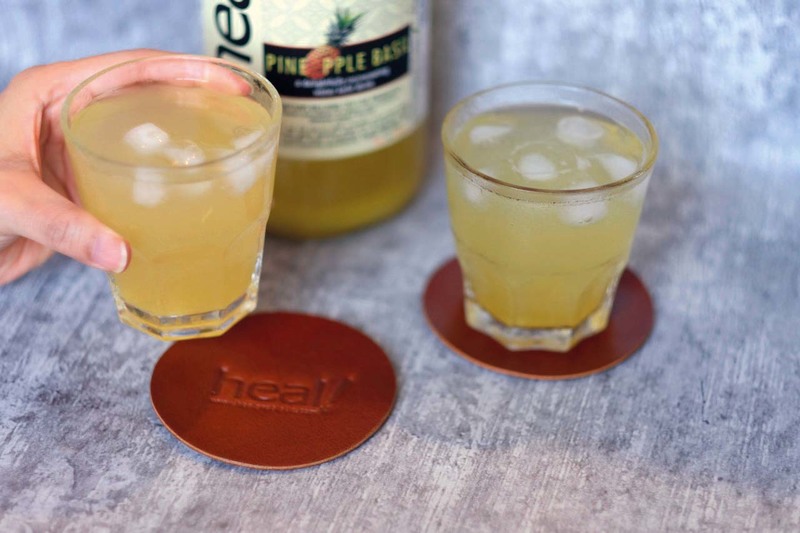 Prior to the pandemic, Indonesia began a curiosity with kombucha which has accelerated into a growing landscape of intriguing products that promote good gut health. Popularity has increased as a means to strengthen immunity and enjoy tasteful natural flavors that contribute to health and nutrition. With a mission to serve-up healthy and happy drinking experiences, Heal! Probiotics truly stands out from the crowd.
Let's get to know the eclectic range of probiotic and prebiotic drinks continuing to expand in Indonesia; all bottled with an environmental conscience. It isn't easy to create and deliver the benefits of consuming bacteria to mainstream consumers – but Heal! Probiotics continues to outdo the status quo and provide solutions for healthier drink alternatives in the marketplace.
Since when did beneficial bacteria become an increasingly popular thing? Well, the past decade has given rise to the popularity to include probiotics into both dairy and non-dairy food and beverage products with accelerated speed due to a growing demand for healthier choices.
Kombucha
The ancient history and trade routes of Kombucha are most often traced all the way back to Northeastern China over 2,000 years ago during the Qin Dynasty before spreading across China and the Silk Road as the 'Elixir of Life' or 'Tea of Immortality' and then introduced to Korea and Japan. Kombucha hosts a high content of bioactive compounds derived from plants aided by the metabolic activity of microorganisms, bacteria and yeast. When combined with different ingredients, absolutely amazing tastes are guaranteed.
Kefir
The origins of kefir also go back thousands of years to the Northern Caucasus region of Russia, an area known for its population of goats and centenarians. Milk kefir is unique in that it's made with kefir 'grains' that are symbiotic colonies of bacteria and yeast in a protein lipid matrix which ferment the milk. There is also water kefir, for example coconut water kefir. Both of Heals! milk and water kefir are produced from different grains with unique structures and microbial content. The two different beverages produced from respective probiotic grains also carry different functional properties. While milk kefir ensures a generous dose of quality protein content, coconut water kefir delivers hydration boosting effects for the entire body, and originated right here in Indonesia.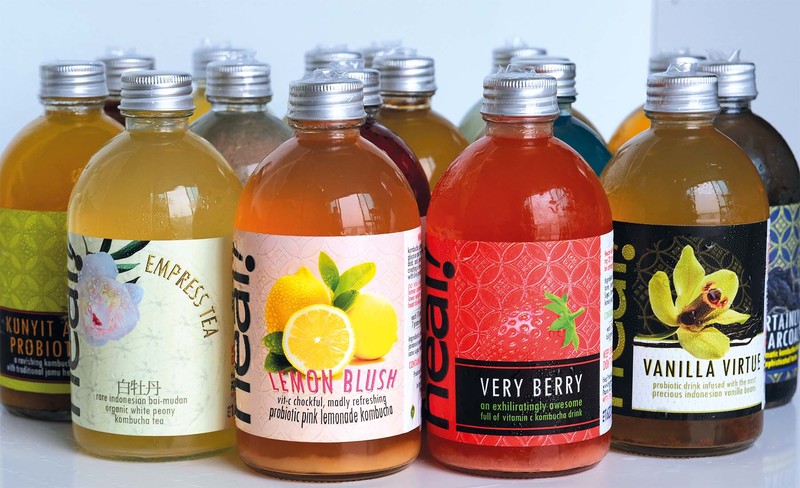 Probiotic Mix
Inspired by long-lived naturopathic practices in terms of medicinal benefits; kombucha is no newcomer to Jakarta and its urban centers. However, the combination of kombucha and kefir is gaining in popularity and continues to catch the attention and acceptance of consumers interested in better health and wellness across the archipelago. By combining water kefir and kombucha – the amount of probiotic strains are maximized. Not only is each carefully selected strain doubled, but the variety of friendly bacteria also increases. The better the variety of bacteria – the better the benefits within the concoctions. The Heal! Probiotic blends are recommended for those who are new to drinking kombucha and kefir, as sometimes kombucha may feel a little more intense in taste due to its naturally occurring carbonated fizz.
Despite a popular preference for the sweeter side, flavors vary with regard to sugar content. The fermentation production process reduces the presence of unrefined sugar and the calorie count – creating that bubbly effect kombucha is recognized for. Behind each flavor-nutrition profile is thorough planning, research and testing - including pesticide-free ingredients to ensure natural freshness and quality nutrients that deliver additional health benefits.
Although mixtures that include both kombucha and kefir are still relatively new, the health benefits of drinking both separately are not. So, why not combine the two for a double dose of probiotic strains which add to improved gut microbiome? That's a key question that led to the creation of a series of unique flavors released by partners in probiotics steering the brand: Tita and Erina.
"We wanted to make a real probiotic drink," Tita states. "Without sacrificing quality or taste," Erina adds.
Erina has been involved in brewing kombucha since 2005 prior to progressing to share kombucha and kefir mixes together with Tita in 2017. Since then, their unique combination of skills, experience and imagination has resulted in further expansion.
"Ini minuman apa, bu?" a barista in Jakarta curiously asked Erina upon seeing the colorful tonics she brought with her to share in a coffee shop. In cheerful response, Erina offered kunyit asem kombucha, along with a flowing wave of health-benefiting knowledge.
Jamu and kombucha? The very first of it's kind!
In support of health and wellness findings that continue to emerge when it comes to the benefits of adding bacteria to our bodies, as well as the country's long-standing history in traditional herbal medicine known as jamu: another innovative mixture was born. Combining the traditional (and scientific evidence-based) medicinal properties of two legendary jamu health tonics: Kunyit Asem Probiotics and Beras Kencur Probiotics. Heal! Probiotics is the first company to successfully mix kombucha and jamu together; creating a winning combination in health and taste.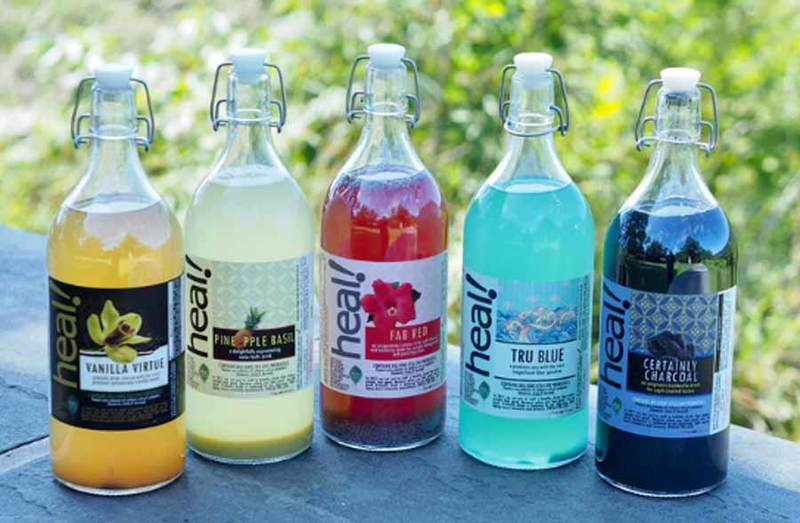 The female-duo founders didn't only want to sell unique beverages, but promote the healthy lifestyle messages that come along with each purchase plus associated environment benefits. Then and there, a bottle refund program for both the 1 liter and medium-sized bottles was initiated and implemented.
Tita and Erina decided early on that, if there were profits to be gained through this venture, then a percentage would go towards planting trees that are aligned with good carbon ethics. So, in addition to delivering absolute goodness to our bodies, Heal! Probiotics brings positive effects to the environment through their bottle refund and tree planting program which has already contributed over 2,500 trees (including mangroves) and continues to expand with each new purchase.
From what organically grew through word-of-mouth promotion and independent social media platforms, continues to expand with more in-store locations for purchase. Heal! Probiotics continues to grow organically and sustainably as they work with local suppliers and an eco-friendly delivery service: Kami Antar.
With many diseases originating within the gut and digestive tract, Heal! Probiotics provides supportive potions for healthier microbiomes and stronger bodies. Furthermore, the majority of its ingredients are sourced locally, with the exception of nutritional add-on boosts due to popular demand.
From its mindful origins of brewed kombucha, Heal! Probiotics continues to expand in healthy and delicious creations based on their mission: to provide positive health benefits to others and the environment; one bottle at a time. Health in this sense, encapsulates our inner environment, outer environment and related socio-economic impacts.
With a thoughtful combination of natural ingredients, Heal! Probiotics draws on past knowledge together with present awareness and consumer trends, to provide products that contribute to a balanced and healthy lifestyle. When it comes to kombucha, kefir and probiotics – glass storage is best to avoid toxic leakage that can result from storage in plastic or aluminum packaging.
With over ten bottled products halal-certified, this is a brand that continues to grow and lead by action. Since the majority of ingredients are sourced locally, Heal! Probiotics appeals to a carbon-aware generation - becoming accustomed to ordering online and visiting the 'go-to' places for the latest food and beverage trends; yet being conscious of over-consumption.
Heal! Probiotics has announced its newest edition which includes a combination of premium local single-origin arabica coffee and healthy gut flora. Java Kopje is Indonesia's first coffee-kombucha beverage.
Inviting you to know why Heal! Probiotics continues to lead the fermented beverage pack with its exotic, carbonated drinks.
To explore Heal! Probiotics full range, please visit: https://www.healprobiotic.com/collections/kombucha