House of Diamonds is a Malang-based social enterprise that produces stunning hand-stitched throws, as well as a range of other textile products. It was created by sisters Nur Cholidah (Ida) and Noor Fadillah (Lila) to provide dignified employment for unskilled women who have few options besides low-paid factory work or potentially dangerous jobs as maids in Hong Kong, Malaysia, or the Middle East.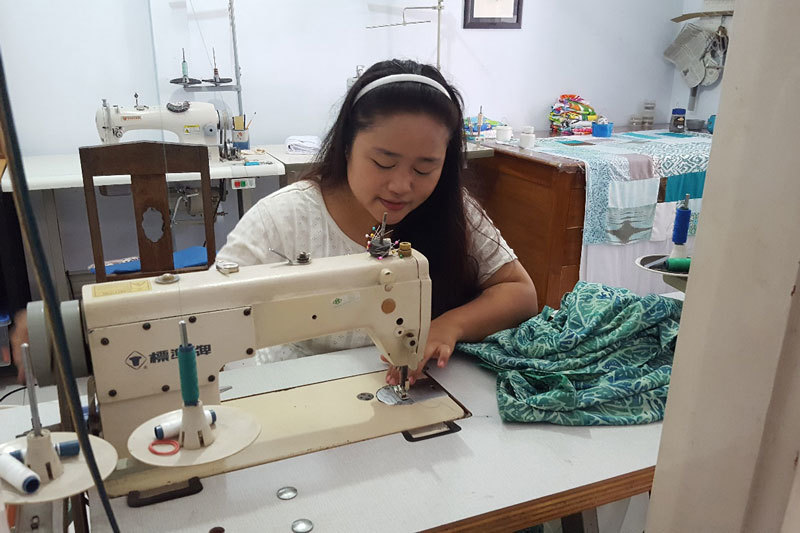 Ida and Lila were galvanised to help empower marginalised young women by the example of their clever and independent mother, Ibu Nanik Fatima, who survived harrowing experiences in the Middle East, where she worked for well over a decade in order to ensure that her young daughters would have a future. The girls grew up with their father, Pak Samsul, a kind, patient man, who struggled to make a living as a silversmith.
Lila was 14 months old when her mother left to work as a seamstress for a wealthy family in Jeddah, Saudi Arabia. The family took Ibu Nanik to Egypt, New York, London, and San Francisco, among other places, but always left her sewing in the hotel on a portable sewing machine. She generally worked 16 hours a day, seven days a week.
After Jeddah, Ibu Nanik went to Riyadh and then to Mecca, where her 'adventures' included finding her daughters' letters and pages of her own passport in a trash can, escaping from her employer who attempted to have her killed after she threatened to report his illegal activities to the police, living in an apartment packed with other illegal workers, and spending eight months in prison before finally making it back to Indonesia. Three months later, she signed on for yet another stint abroad, this time in Dubai. She finally returned to Malang in 1996, where she was reunited with her teenaged daughters, who barely knew her any more.
Several years later, Ibu Nanik was set to return again to the Middle East in order to finance higher education for Ida and Lila. Both girls had finished high school and were attempting to make a living working in garment factories. However, the situation they encountered in factories in Malang, Bali, or Surabaya was always the same: 13-hour shifts, six or seven days a week, relentless production targets, abusive male colleagues and supervisors – all of this for paltry wages. Ida and Lila wanted more, and Ibu Nanik was determined to provide it for them.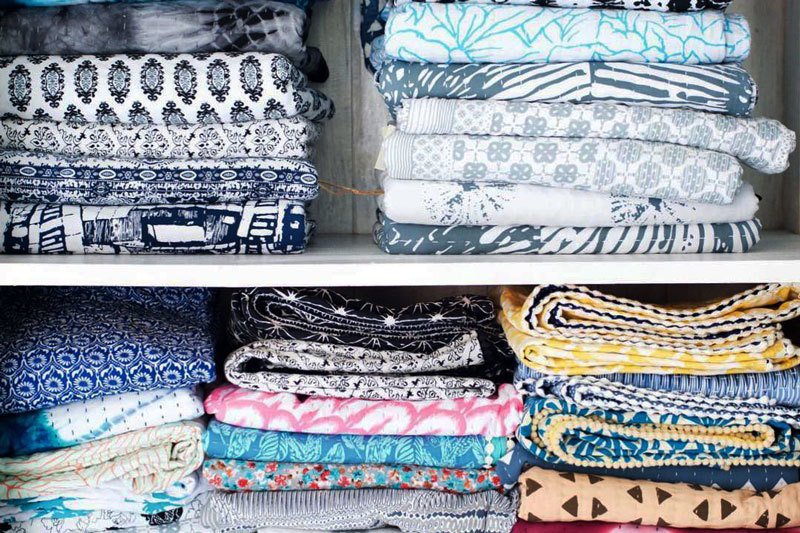 However, Ida and Lila pleaded with their mother not to leave them again, so the three of them started a tailoring business. Ibu Nanik, who spoke English, French, Arabic, Filipino, and Dutch, knew the value of being able to communicate with foreigners and thus tutored her daughters in English, using, among other things, Beatles and Bee Gee songs. The three women expanded their customer base into various ethnic groups in Malang, as well as to the English-speaking expatriate community there.
Slowly, the idea of creating jobs for marginalised women took shape. Two unemployed women were hired to do bead work on kebayas. In 2010, House of Diamonds was founded: Ida and Lila began to produce screen-printed children's clothing, but that turned out to be too difficult for the unskilled women they intended to employ.
In 2015, they developed House of Diamond's signature product: soft, colourful throws handstitched using a straight jahit jelujur running stitch. Obtaining a small, but crucial amount of start-up capital, they went to Bali to locate weavers and cloth printers and took a crash course in bookkeeping and cost accounting. They began with seven employees, who sewed the first throws, as well as kimonos accented using jahit jelujur stitching, ikat table runners and pillow cases, and scarves.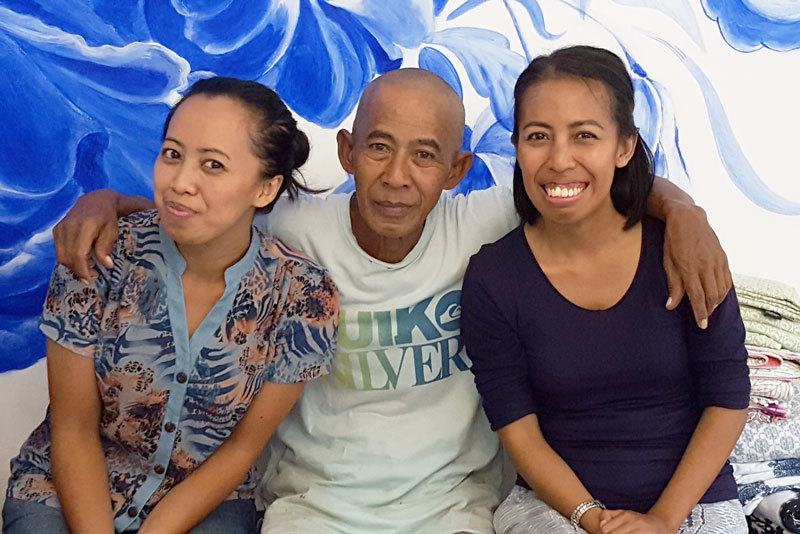 Very nervous, Ida and Lila made their first presentation in January 2016 at an ANZA tea morning in Jakarta. To their astonishment, they sold almost everything they had brought. Today they regularly sell their products at ex-pat bazaars and events in Jakarta and to wholesalers in Taiwan, Scotland, Finland, Australia, and the USA.
Demand for their eye-catching products has grown so quickly that they have scrambled to take on more staff. Today, 22 employees hand or machine stitch in their own homes in Kampung Kasin, where Ida and Lila grew up, or in House of Diamond's workshop. Many of the sewers have worked in the factories; some come from abusive backgrounds. All are valued and nurtured. The name House of Diamonds was chosen because the women, like a diamond, are formed by high temperature and pressure, but emerge as precious jewels – strong, unique, beautiful, and valuable.
The Textile Study Group of the Indonesian Heritage Society will be meeting with Ida and Lila at an event planned for later this year. New members are always welcome.
_______
Text by Marianne Scholte. This article is originally from paper. Read NOW!Jakarta Magazine July 2018 issue "Health in a Era of Urbanisation". Available at selected bookstore or SUBSCRIBE here.