Indonesia is undergoing rapid change and the rise of new technopreneurs is accelerating that change. New industries enabled by technology are disrupting existing players and creating opportunities for a fresh breed of entrepreneurs.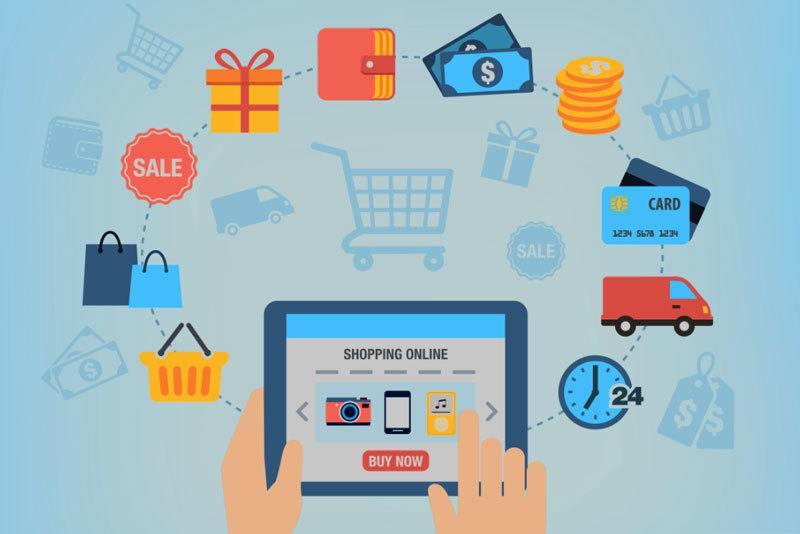 Projecting forward, Indonesia has the potential to become the largest digital economy in Southeast Asia. A recent study commissioned by Temasek Holdings and Google noted that Indonesia's Internet usage is growing by 19 per cent per year. If this trend continues, Indonesia will have 215 million internet users by 2020.
Strong internet connection and reach will act as a tremendous boost for the country's digital economy. E-commerce transactions already account for 36 per cent of total online transactions and online retail could be worth as much as USD80 billion by 2025.
The digital revolution could add as much as USD150 billion annually by 2025 to Indonesia's trillion dollar economy. McKinsey & Co estimates that the manufacturing sector can earn an additional USD34 billion from digitalising its operations over the next decade while mining and agriculture can could see up to USD15 billion and USD11 billion in additional revenues respectively.
This is the playground for investors and entrepreneurs such as Pandu Shahrir, Managing Partner of Indies Capital, and Adrian Li, Founder and Managing Partner of Convergence Ventures. Both young men, who are Stanford GSB graduates, have done well by betting big on Indonesia's digital economy and are helping support rising technopreneurs.
"The key opportunity for investors in Indonesia's digital economy is any business that taps the young generation," Pandu told the Indonesia Economic Forum in an exclusive interview. "The next five years will be the most interesting time for Indonesia as we will see a shift in the business landscape."
He notes that entrepreneurs such as Nadiem Makarim, Founder of Go-Jek and William Tanuwijaya, Founder of online marketplace Tokopedia were not household names a few years back. However in just a few years they manage two of the country's largest online businesses is testament to the potential and opportunity offered by Indonesia.
"Any investor coming into Indonesia has to be wide-eyed and recognise the risks," Pandu noted. But he adds that industries such as education, healthcare, logistics and entertainment are ripe for disruption.
"The country will witness great change in the coming years and the top 30 business groups today may not be around over the next decade," he says. "My business is financing all these new businesses to grow and look at the second and third generation of the large family businesses."
Pandu is also chairman of Garena, a consumer Internet platform provider based in Singapore. He joined the online shopping and gaming company which is run by two friends he went to school with at Stanford University in 2009 and has raised more than USD 1.5 billion over the years.
"My business is to finance all these new businesses so they can grow," Pandu said. "I work with many of the children of business families to gauge how they see the world. It is easy to recognise that there will be change but it is difficult to implement that change."
He noted that companies such as Warung Pintar, which is disrupting traditional mom and pop shops and EV Hive, a co-working space outfit are the future. "Basically investors should look at any business that or industry that is tech enabled. Industries such as education, healthcare, logistics are ripe for disruption as delivery can be digitalised. There will be a unicorn coming from these sectors in the near future," he declared.
Open market
Adrian Li, Founder and Managing partner of Convergence Ventures, photo by Convergence Ventures
Adrian Li, Founder and Managing Partner of Convergence Ventures is also bullish on Indonesia's digital economy. The country has critical mass and none of the large business conglomerates have been able to dominate this sector.
"None of the tech companies are controlled by the family businesses," he says. "Mobile internet technology has empowered a new generation of entrepreneurs to emerge and create substantial businesses." His explanation as to why the conglomerates have not been successful in the tech sector is a classic example of "innovator's Dilemma" where market leaders and incumbents are often set up to fail and start ups and innovators are able gain significant market share.
"Some conglomerates have ventured into e-commerce with mid term profit and return expectations however large scale eCommerce platforms are incredibly cash intensive in order to achieve scale and network effects and take a long time to build cash value. Amazon for example lost money for a decade before it became profitable ."
"Furthermore, tech founders build their businesses as owners and are encouraged by venture capitalists to go for market leadership. Such teams can make bolder bets and execute more quickly and aggressively than hired executives." he adds.
Industries he is investing in include e-commerce, financial technology, media & entertainment and enabling technologies that underpin the Internet eco-system such as advertising technologies, payment systems and big data.
"Each of these sectors have traditional companies which are valued in the billions of dollars but are susceptible to disruption by digital first ventures that can operate with more efficiency and ever greater reach," Li notes.
"However, it is important to bear in mind, Indonesia is an open market and local firms have to compete with the global giants such as Facebook and Google. Hence it is important to invest into verticals which require strong on the ground execution and localisation. Such businesses have the potential to become large defensible local winners but also attractive targets for global businesses to acquire to enter the market."
Convergence Ventures is a USD30 million fund that has invested in each of these verticals including companies like Salestock in female fashion, Payfazz in financial technology, M17 a live streaming media and local point of sale system MokaPos.
Convergence Ventures has also invested in Go-Rework, a co-working space company that is growing fast. Starting just last year Go-Rework now manages over 5,000 square meters in five locations in Jakarta's CBD with another five locations in the pipeline to be launched by June.
"The office industry is ripe to be disrupted," he notes, "while everything about how we work and do business has changed offices themselves have remained the same. Go-Rework is building the office for the digital age and enhancing value for its members through creating a business community platform.
Indonesia is ripe for disruption. The digital economy is poised to take off but challenges remain, particularly in upgrading infrastructure and the lack of IT talent. These challenges are however seen as opportunities that are driving a new breed of technopreneurs to create and grow new businesses. With investors ready to fund them, a new eco-system is in the making.
_______
Text by Shoeb Kagda. This article is originally from paper. Read NOW!Jakarta Magazine May 2018 issue "Building Future Leader". Available at selected bookstore or SUBSCRIBE here.