Striving to maximise each customer's experience, ISMAYA has come up with the ISMAYA mobile app, where all the benefits and privileges that ISMAYA brands have in store are at one's fingertips. Fascinating culinary experiences and thrilling entertainment offers await in the palm of one's hand through these exciting features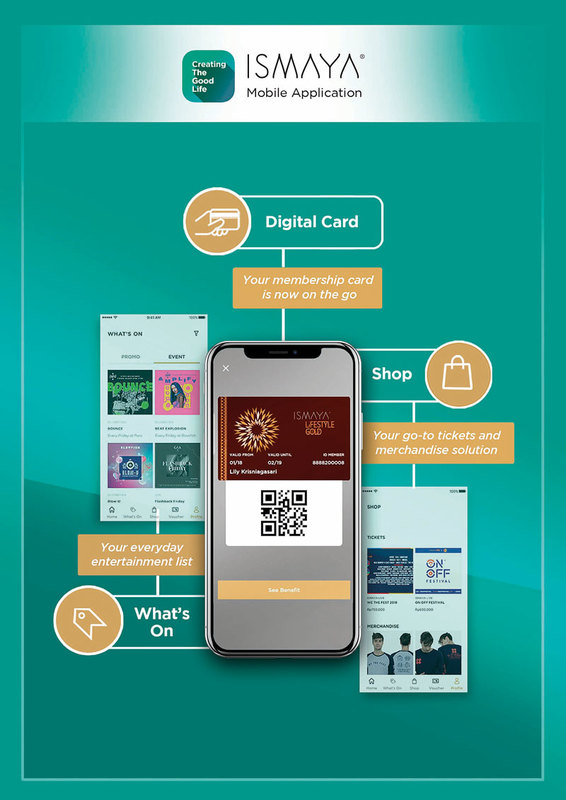 What's On
With the What's On feature, staying updated is so easy as the app contains promotions and events of every ISMAYA brand.
Shop
ISMAYA app also has a hassle-free feature, Shop. Buying concert tickets and merchandise from your favourite ISMAYA Live festivals such as We The Fest, On Off Festival and Djakarta Warehouse Project is now possible from the app.
Digital Card
The ISMAYA app also comes in handy as your digital membership card will always be on your phone. You can track every transaction, points, benefits and redeem your rewards right from this very app.
Signing up for membership is easy, as the app is available on both App Store and Google Play.
For more information on ISMAYA Group, visit www.ismaya.com