The Dharmawangsa Jakarta recently announced the appointment of Novi Samodro as its new General Manager, a remarkable achievement for the passionate hotelier.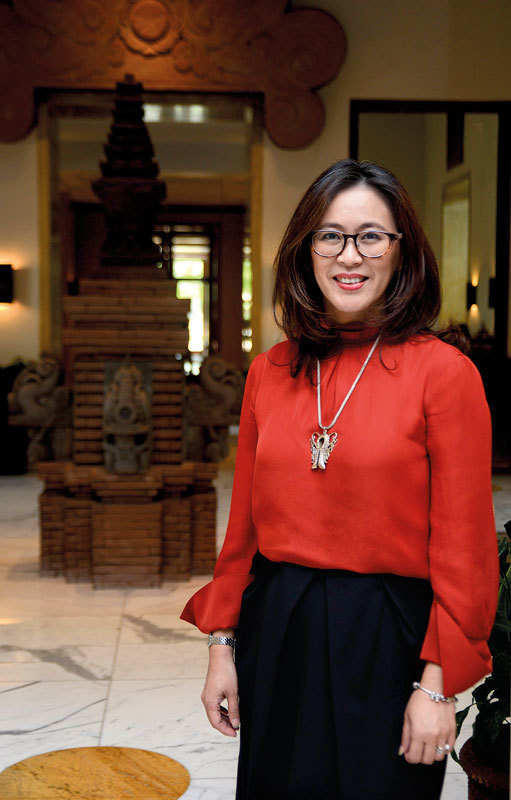 Her promotion has made her the first Indonesian female General Manager of a five-star luxury hotel in Jakarta - a title that comes with responsibility and high expectations.
"Of course, there will be pressure and expectations, but as long as we can manage our time well and still enjoy what we are doing, it will be fine," Novi says.
"But the pressure comes with the title, not because of the fact that I am a woman. I realize that I was lucky and at the right place at the right time, because there are so many other talented women in the industry but there is perhaps still a lack of opportunity for them."
A Hotel Management graduate of the College of Canyon, US and National Hotel Institute of Tourism in Bandung, Novi started her career in 1992 in Bali, working for Bali Cliff, before returning to Jakarta and become part of the pre-opening team of the Shangri-La Hotel and steadily climbing up the career ladder since, including stints at Four Seasons and Intercontinental. In 2011, she joined the The Dharmawangsa Jakarta as Director of Sales & Marketing and soon became Assistant Managing Director, before being appointed as new General Manager in August.
"My background is actually Bakery and Pastry Production," she recalls. "I am supposed to be a Pastry Chef, but then went into a different direction, which in hindsight was the right choice, because otherwise I don't think I'd be in my current position."
Among the many luxury hotels in the city, she says, The Dharmawangsa remains special because of its distinctive Indonesian flair.
"The moment you step into the hotel, you can feel that it is different," Novi explains. "Every room, every artefact and every painting have their own stories to tell. The Dharmawangsa is much more than just accommodation. It has become a destination."
The focus on Indonesian heritage and culture is palpable in every corner of the hotel and extends to the restaurants, where a big focus lies on traditional local cuisine and beverages, such as jamu.
Looking ahead, Novi aims to continue to build the hotel's reputation as an inspired destination that highlights all things Indonesian and solidifying its position among the luxury hotels in the city.
"I would like The Dharmawangsa to become an icon of the city over the next five years," she says. "I want to people to immediately think about The Dharmawangsa, whenever they speak about Indonesian hotels. My vision for this hotel is to become a place where Indonesian artists and fashion designers and other personalities meet and hold their events, so we can truly embrace the spirit and heritage of the country."