Oakwood Premier Cozmo, one of the capital's finest serviced apartments located in the central business district of Mega Kuningan, South Jakarta, has appointed hospitality industry veteran Ian McKie as its new general manager, effective September 2016.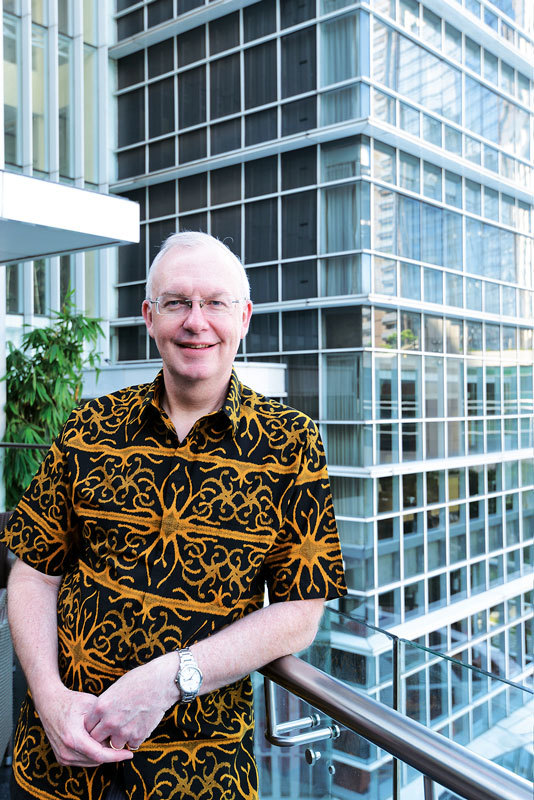 With more than 30 years of experience in the food and beverage sector and the hospitality industry, the British man is ready to hit the ground running. He now leads operations at the fully furnished establishment that boasts 43 floors with 197 lavish apartments complete with top-notch facilities, which include an outdoor swimming pool and fitness centre.
"I am already familiar with Jakarta as in 1991 I worked at Grand Hyatt and from 2009 to 2012, I worked at Intercontinental. The city has changed throughout the years but the feeling and character have not changed much. It can be crazy sometimes but it's very vibrant. Jakarta is like a love-hate relationship. There are things you love and hate about it but that's the appeal," McKie told NOW! Jakarta.
Given the tough competition among serviced residences in the capital, McKie is fully aware of his responsibility to ensure comfort and satisfaction of all his guests. One way to do that, he believes, is by creating a more personalized experience for each guest. In doing that, he's enlisting all the help he can get from the team. There has also been a discussion with the owner to make changes at the property, which are targeted to finish by 2018.
"What I like most about being a General Manager is that you are in charge of your own destiny. You are empowered to run things, make your own actions and plans with little interference. It is satisfying to see your ideas and plans put in practice. I like the dynamics and crafting my own journey," he said.
Commenting on the development surrounding the regional election in Jakarta, McKie's fully aware of the political dynamics and the possible outcomes. With that, he's keeping his hopes up that any change in government policy will lead to positive impacts on the hospitality industry. At any rate, he believes it never hurts to be vigilant for whatever may come.
"We always have to be prepared for everything though, as you don't know what's waiting around the corner. The world and Indonesia have suffered from terrorism and hotels have to deal with it. Security is now a priority. I worked at a hotel in Bali at the time the Bali bombing happened and it taught me that we had to be permanently ready for unexpected things, to make necessary changes and refocus our efforts to cope with crisis situations and survive," he said.
As he continues his career and journey in the archipelago, McKie hopes to explore more of his adopted home. When asked about his future plans, and which part of Indonesia he would like to venture to next, McKie excitedly answered, "Lombok, West Nusa Tenggara, because I've done Bali, Jakarta, Bintan and Bandung. I have always enjoyed working at resorts, and Lombok is a new territory for me."