Indonesia has very promising creative economic potential, in many sectors, one of which is online games which during the Covid-19 pandemic has experienced an extraordinary increase. Based on data from this sector, it is big enough to have an impact of increasing the GDP. The economic opportunities are huge and have now opened up, as are the challenges that must be faced.
President Joko Widodo said that the gaming and e-sport industry is one of the nation's capital assets. In 2019, during his campaign for re-election for president, he said the circulation of money in the gaming industry had reached IDR12 trillion, then he promised to build an ecosystem and infrastructure for the development of the digital industry and take advantage of the digital industry as one of the potential economic sectors.
The Minister of Tourism and Creative Economy/Head of the Tourism and Creative Economy Agency (Kemenparekraf/Bekraf), Sandiaga Uno said that the gaming industry could be a focus for the revival of the creative economy sub-sector in the midst of the pandemic. In the weekly press briefing on 16 August, he said that the gaming industry, which is included in 17 sub-sectors of the creative economy, in 2020 ranked seventh as a sub-sector (Game Developer Applications) that contributed to GDP. And these applications and games also show an increasingly positive upward trend with a total growth of almost 4.5% with an extraordinary nominal value IDR24,88 trillion or 12.9% contribution from this sub sector to GDP.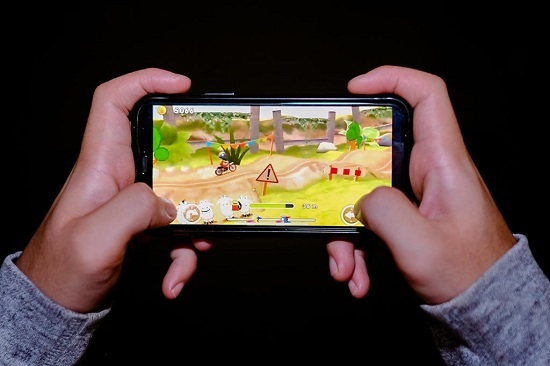 The Ministry of Trade (Kemendag) has seen the potential for digital products, including online games or e-sports, to become one of the leaders in GDP contribution. According to the Deputy Minister of Trade, Jerry Sambuaga, in terms of transactions, the figures achieved were significant. Indonesia is listed in the 16th place with the number of game users reaching 43.7 million users with revenue generated of US$879.7 million. From this transaction, he sees that the turnover generated by this industry is able to make a big contribution to Indonesia.
In an effort to take advantage of opportunities to develop the game industry, the Ministry of Tourism and Creative Economy in collaboration with the Ministry of Trade decided to support and participate in two prestigious global gaming events, namely Gamescom Global on 15 September and Tokyo Game Show on 30 September to 3 October, which are B to B events. from Gamescom. Kemenparekraf/Bekraf will facilitate 30 gamescom participants and 19 participants for the Tokyo Game Show, ranging from games developer studios to game publishing and game services.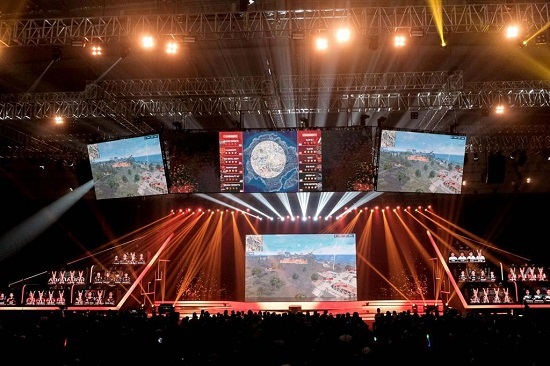 The Indonesian Ambassador to the Federal Republic of Germany, Arif Havas Oegroseno, said that the Gamescom event could be used as a means of promoting the game industry and Indonesian technology on the world stage. "Gamescom is one of the international trade fairs as well as a platform to raise the profile and business of our gaming industry," he said.
However, he added, Indonesia needs to think about a specific strategy first in developing its branding. Based on his observation, most Europeans know very well Indonesia as a place for holiday.
"If I ask Europeans if Indonesia can make aircraft, they don't know. Indonesia can make warships, but they are also not sure. If Indonesia destroys the environment, they really understand. And when I explain about Indonesia and the power of our digital economy, they are confused and don't understand. Similarly, if I provide information that Indonesia's digital economy has reached US$40 billion, it doesn't convince them, even though the figures are clear, and we are not talking about potential. This is what I said that Indonesia has a problem with its branding, and this is a challenge for us that we need a new branding that we are also a technology provider." Arif said.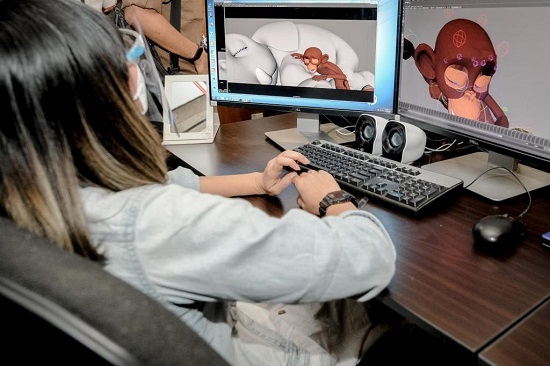 Then, he also explained the World Bank's research that did a study in Europe, Asia and Latin America countries regarding the impact of overseas promotion. If a country spends US$1 on the promotion of a product or export, the return on its export value will increase by US$ 7, and the value of the US$1 promotion will increase GDP up to US$184. So, let's say if we send 100 people every year to a Gamescom event, for example with a capital of US$10,000 to set up a booth, the return will be millions of dollars.
"Vietnam has sold the destinations with the concept of hotels or compounds at the beachfront for young Europeans as programming businesses. We also have to make it where we have to be able to bring and provide a place for them. Indonesia has more unicorns than France, which only has three. The undefeated unicorn is Germany, which has 50 unicorns. But compared to other European countries, Indonesia is quite good which can show that Indonesia is the epicenter of the digital economy in Southeast Asia. So it's time for Indonesia to make a new brand strategy abroad as a technology provider. For a place to visit, Indonesia is on the top of their mind. And I think Gamescom is a really good platform to do that." Arif stated.