Raffles Jakarta proudly announces the appointment of its new Executive Chef, Chef Matias Sebastian Ayala. With more than 15 years of culinary experience, Chef Matias brings a wealth of culinary knowledge and creativity to Raffles Jakarta. Chef Matias will oversee the entire culinary brigade at Raffles, including banqueting events, Arts Café by Raffles, The Writers Bar, Navina Pool Bar as well as in-room dining.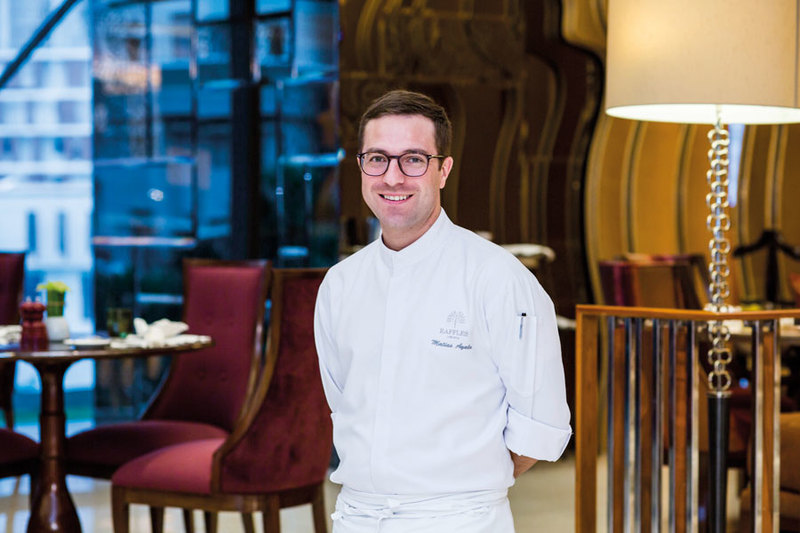 Hailing from Argentina, Chef Matias' professional journey has taken him around the world, from New Zealand to United Arab Emirates. His most recent post was at the City Centre Rotana in Doha, Qatar. His travels have provided him with one-of-a-kind culinary insights, ability to fuse various cuisines and a constant focus on utilizing the freshest and most authentic ingredients.
Chef Matias' signature dishes are characterised by a combination of great flavours and stunning presentations. The vibrant colours that define his plates capture the beauty of gastronomy and make perfect an ambiance already graced by the works of Indonesian twentieth-century artist Hendra Gunawan that are on display throughout Raffles Jakarta.
Besides his culinary expertise, Chef Matias is also experienced in cross-cultural communication. Having worked in diverse environments, he possesses the right tools for effective communication and organisation. He now looks forward to working with his Indonesian team and is determined to develop each team member to full potential. That is, not to mention, warmly greeting diners at Raffles Jakarta.
Chef Matias Ayala is the winner of F&B Master of Hilton MEA in 2013, and has won multiple awards over the years, such as Time Out Best South American Restaurant in 2013, Time Out Best Nightlife Award in 2015 and Fact Award Best International Restaurant in 2017.
Chef Matias is married and loves spending his time off trying a variety of Indonesian cuisines with his wife, as they explore their new city of residence. He is passionate about sports and has completed several Iron Man competitions.
In an interview published on chefworks.com, the chef revealed some personal facts about himself. Being Argentinian, he's into Argentinian Malbec from Mendoza. He also described his kitchen as having the best ingredients mixed with different cooking methods and a lot of passion. Chef Matias' favourite cookbook is Thomas Keller's Under Pressure: Cooking Sous Vide and he is a fan of Dulce de Leche-flavoured ice cream. Perhaps we can expect that sweet indulgence at Raffles Jakarta soon!