The tsunami in the Sunda strait which affected Banten and Lampung on 22 December 2018 damaged many properties on the coast. Tanjung Lesung Beach Hotel & Resort in Pandeglang regency was among the affected. With some repairs done to the resort in the Special Economic Zone, recovery efforts—with the support of the Ministry of Tourism— are ongoing. NOW! Jakarta spoke to the Managing Director of PT Banten West Java Tourism Development, Rully Lasahido about these efforts.
What is the situation in Tanjung Lasung at the moment?
We restarted operations on 1 January. We still have functioning villas and cottages Telephones, our fax line, water, electricity are all back, so it's all back to normal. Gradually we will reopen the whole resort. For now we're inviting people, especially tenants from Cikarang to support us and we're offering them a discount to come to Tanjung Lasung especially for MICE. The Ministry of Tourism is supportive. Minister Arief Yahya will come in March, he has already mentioned this. He said he will bring a lot of business back to Tanjung Lesung and to the region so that will be good for us. We also have a few expatriates lately— they're researchers. On 14 Jan, we started repair work on the property.
The concrete structure was fine. The fence collapsed as it's aesthetic and not part of the structure, a few valves in the swimming pool so that can be fixed in two weeks. Doors, windows, amenities, furniture have been damaged but we can replace it in a month.
What was the occupancy at the time? How many people cancelled their stay?
There were cancellations for New Year's. Since 22 December, we have not had bookings. We are selectively allowing bookings. We don't want to jeopardise the situation as people are still nervous. But it's ok now In terms of numbers, and occupancy, we had six villas occupied in mid January.
The Anak Krakatau volcano is still active and is, of course, a major consideration. How do you convince your clients that it's still safe?
We have met the Chairman of National Disaster Management Coordinating Board (BNPB), Lieutenant General Doni Monardo, and intensely discussed how best to convince potential guests. Soon, we will build viewing towers in several places which will be supported by spotlights and buoys with LED lamp in the sea, so we can monitor conditions. Meanwhile, BNPB will provide the early warning system which will be guarded by the Indonesian National Army (TNI). In line with that, we also to run the SOP requested by BNPB, to train our staff in facing if in the event of tsunami or other disasters.
In terms of warning systems, do you think there might be a private-public partnership in installing and maintaining warning systems?
Lieutenant General Doni Monardo has firmly said early warning system are his responsibility. The TNI will now look after it. He knows the situation very well. On our side, we'll have to prepare the procedure.
When the disaster occured Tanjung Lesung was actively being promoted to tourists after a few years of sluggish growth. How do you hope to draw tourists back in?
I had really similar experiences in my previous job the Bali bombing and then the bird flu. We were suffering at that time. What happened in Tanjung Lesung is equally difficult. For me, the number one priority is support from the government. If the government visits Tanjung Lesung and stays there, that is a good signal for the people that it is safe. If I just say "Everything is safe here, please come…" they won't listen. We have our own credibility. So, support from government is very important.
I have prepared group discussions, meetings and gatherings for scientists, such as volcanologists, geologists etc. to stay in our resort. Also, the upcoming Ministry of Tourism's visit will have a positive impact.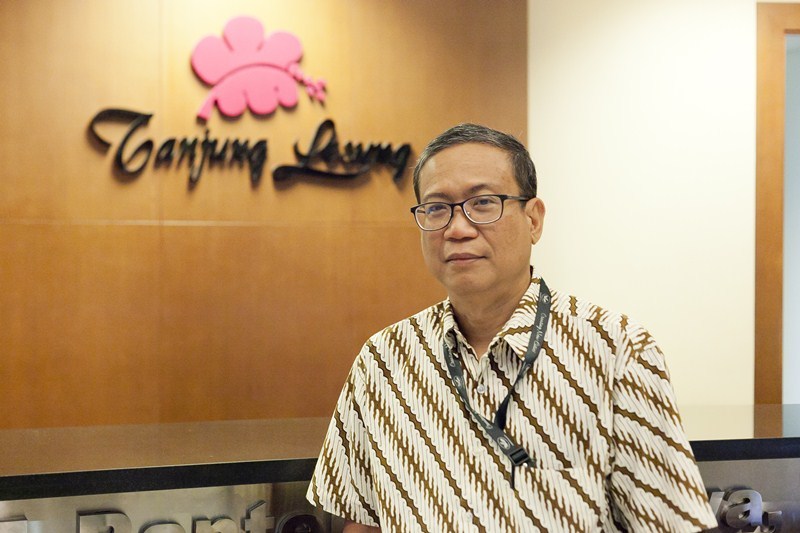 What are your plans for the year ahead?
We still focus on sport tourism, because Tanjung Lesung is a good destination for that. We will redesign the master plan. We will use the beach area for coastal forest where we can plant mangroves, sea pines etc and provide shelters. Also, we plan to build a monument to commemorate the disaster. Not a gigantic one but we want more educate people, not only to remember the disaster. For example, a museum inside the monument which provides information about the tsunami and other disasters.
---
Produced by Ranjit Jose and Sari Widiati. This article is originally from paper. Read NOW!Jakarta Magazine February 2019 issue "Love and Romance". Available at selected bookstore or SUBSCRIBE here.