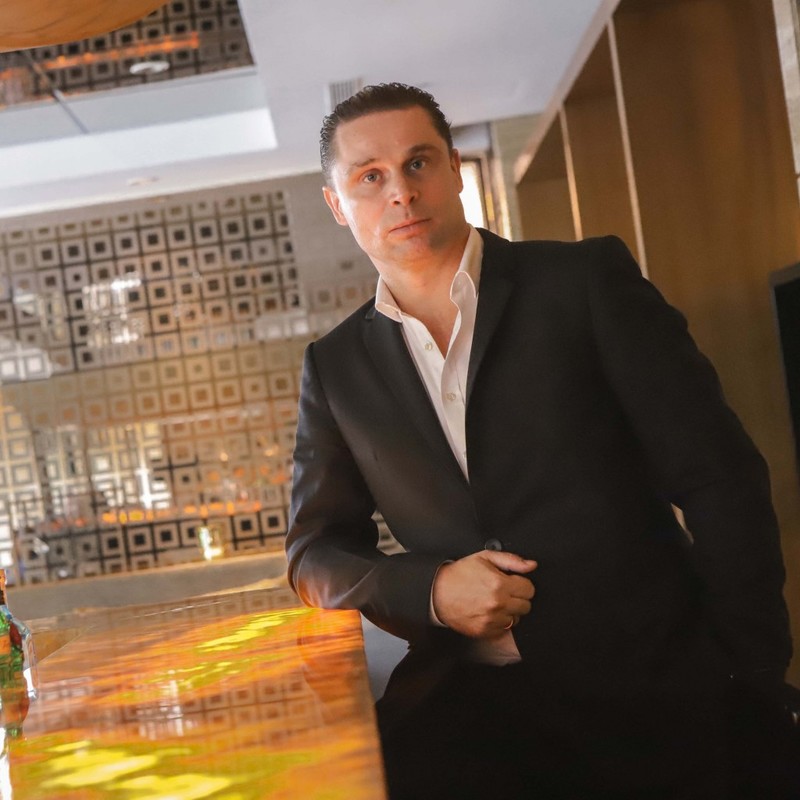 As one of the prominent icons of Yogyakarta, Kedaton Ambarrukmo was transformed from a Royal Retreat in the 18th century, to a Royal Residence in the 19th century to a world-class hotel in the 20th century. Today, in the 21st century, the legendary Ambarrukmo has been reborn and embraces both its historic heritage and modern comforts sought by today's travellers.
Now it welcomes Herman Courbois as its new GM. Let's find out a bit about his early life and career:
"From an early age, I decided to go into the hospitality industry, and that mainly came from my parents who worked in the same field and owned a small business. So from a young age I was doing the dishes and grew myself into the ranks of the Food and Beverage department. Eventually I moved on to studying and taking a degree in hospitaility, while during the holidays and weekends taking on several jobs in different departments, hotels and even countries. I started as an intern in Indonesia in 1996, and with a bit of luck and due to the crisis which hit Indonesia in 1997/98 I remained and build my career here."
When asked about his new role his reply was simple:
"It's an honour to take on the helm of this iconic property during difficult times. When I joined the hotel was closed due to the Covid Pandemic and there were some minor renovations being done, so it's like a second pre-opening. Upon opening, of course we needed to be compliant with the new protocols and get the staff up to speed and motivated again to serve our guests, which was very well received by them.
When asked about his biggest lesson throughout the years, he said"To remain humble and able to adapt to the dynamics in this diverse country. Indonesia has great potential and serving guests is second nature to most Asians, which makes our lives a bit more easier to manage."
As well as managing the hotel Herman has set his sights on really getting to know the city of Jogja:
"I want to start exploring the culinary side of this city. I haven't had much time yet to explore, since being busy with the operations and setting the right standards and protocol to weather us through this period and prepare for life after Covid. Furthermore, upon arrival in Jogya, I had the privilege that we celebrated our anniversary, only 9 years old so still young and we had great activities in play to celebrate this milestone. Which I will tell you about in the next episode of this story!"
'In the meantime I am preparing for the holiday and most likely I will be will working and looking after the hotel. I normally work during this period, since my motto is:"As being the Host of Hotel, I should be there when it's the most busiest period of the operation"and will take some well deserved break early January, which most likely will be done in Indonesia due to all restriction which gives a good opportunity to explore maybe Labuan Bajo or Lombok."
When asked for a fun fact about himself, this was his answer:
"That's a difficult one and not sure what to answer here. Something which people may not directly expect from me, is that I'm intrigued by the cultural heritage of this property and the Sultanate of Jogya as a whole. And upon arrival here in Jogya, I directly asked to the team to arrange a session to Imogiri and ask for blessings. And this now becomes a routine for all newcomers in our team."
---
For more information about Royal Ambarrukmo, log on to; www.royalambarrukmo.com.
Royal Ambarrukmo Yogyakarta Jalan Laksda Adisucipto no. 81