Covid-19 seemed to make people grasp the meaning of globalisation better, they created many uncertainties in the art world. Art galleries have proven dynamic in their response to the pandemic, no longer relying on offline spaces, galleries and other cultural venues, but transitioning online when public displays were no longer possible. NOW! Jakarta interviewed Komunitas Salihara's Program Director, Nirwan Dewanto (ND) and Business Director Paramita Mohamad (PM) to hear more about their digitalisation.
What was your reaction as you realised that business—and life—were not going to be as normal? Anger, frustration, determination, despair?
ND: A little surprised, but we're actually quite ready for it, preparing to enter the realm of digital content. It has been prepared since January 2020.
PM: I was shocked and certainly afraid of contagion, as well as afraid that Salihara would become a cluster of contagion. But, I immediately thought that I could finally have the opportunity to encourage the Luddites in our community to change and use technology more optimally and I immediately knew that Salihara had to pivot. I'm a businessman, I'm used to the demands of having to change directions quickly and suddenly.
What was your biggest challenge?
ND: Problems of work habits which have been institutionalised offline. And also the artists or performers who also have to adapt hard to online media.
PM: Salihara employees are technologically illiterate and they are not accustomed to working with structures and accountability that conform to remote working standards. Once again, I am a businessman, and my company has always been remote working. I know that to be profitable and sustainable in remote work there are special ways and work cultures, and that is also the case in Salihara.
How did you manage the transition?
ND: Just adapt quickly, enter into "technology" and good team work. Luckily, Salihara has a good team.
PM: The challenge is how to make employees and the Salihara system become accustomed to technology, adopting a new mindset to be more adaptive. With the current situation we can still compete. To be clear, I am here to provide new ways, new thoughts and new methods so that the institute will always be adaptive.
What have been the positive things that have come out of this?
ND: Salihara was finally able to focus on pioneering digital programs in the "on-line first" heading.
PM: It seems that Salihara has the will to suppress the "but it has always been like this" mentality. We see whether this will last or not. This is an opportunity for Salihara to go digital to reach a new, younger audience with fresher and more relevant programs. Salihara has to compete with other content providers and I have never been afraid to compete.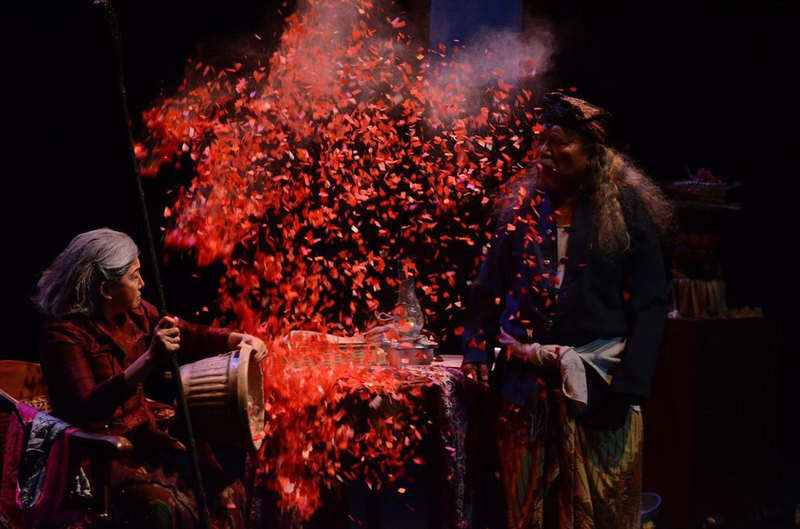 What has Salihara been doing during the pandemic?
ND: We presented, again, Salihara's best events online, such as documentation and performances like music, theater, dance, lectures and discussions. We also create new events online, such as workshops, discussions and lectures.
How to run a new normal especially in terms of marketing and operations?
ND: Not much has changed for our marketing ways because from the beginning of the pandemic our marketing strategy had indeed been focused on digital. What has changed is the programming side. With a new focus on digital, there are certainly many adjustments that must be made from the production side.
How do you socialise that to your visitors?
ND: Certainly at the right time, we will once again hold art events at our venue. But we are not in a hurry, since our priority right now is the health of our employees and loyal visitors and viewers. We will socialise the new policy for them as well, so that the event can run without risks.
And what are your hopes for the future?
ND: This will be revealed sooner rather than later.