Swiss-Belhotel International received a record-breaking seven awards as "Indonesia's Leading Global Hotel Chain" at the recent Indonesia Travel and Tourism Awards (ITTA) 2017-2018.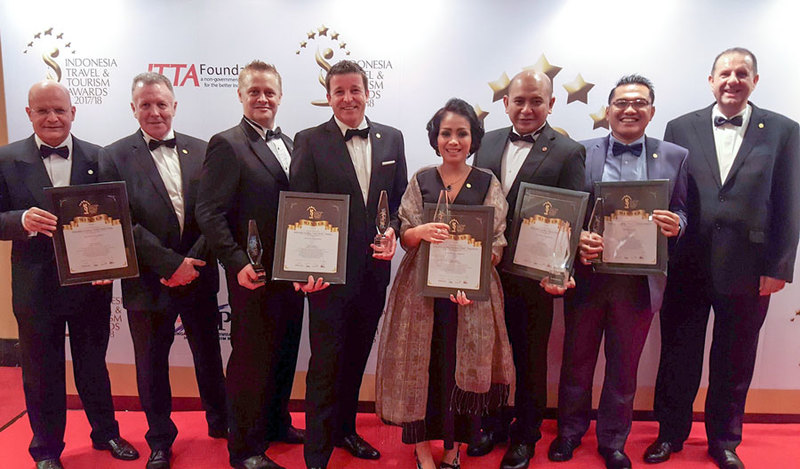 The winning hotels include Swiss-Belboutique Yogyakarta as Indonesia's Leading Boutique Hotel in Yogyakarta, Swiss-Belhotel Airport Jakarta as Indonesia's Leading Airport Hotel in Jakarta, Grand Swiss-Belhotel Medan as Indonesia's Leading 5 Star Hotel in Medan, and Swiss-Belinn Luwuk as Indonesia's Leading Hotel in Central Sulawesi.
Swiss-Belhotel International received the awards due to the quality of its hotel portfolio in Indonesia, based on a voting process that included an online ballot generating more than 50,000 responses, followed by expert assessments from the Board of Advisors and BINUS Business Schools.
Since arriving in Indonesia 25 years ago, Swiss-Belhotel International has built an extensive collection of almost 70 hotels and resorts across the archipelago. This makes Indonesia the hotel group's largest market globally.
"We look forward to unveiling even more exciting Indonesian hotels in future, as we continue to expand our presence across the country. Our mission is to provide high-quality accommodation to guests at all price points, and to bring world-class services and standards to every corner of the Indonesian archipelago," said Gavin M Faull, Chairman and President of Swiss-Belhotel International.
Swiss-Belhotel International now operates a broad collection of hotels, resorts and residences all across Indonesia, rolling out its exciting new budget brand, Zest Hotels, in key Indonesian destinations.