Nicola Scaramuzzino, Director of Product & Marketing at Indonesia's leading tour operator Panorama, has a job many people can only dream of: traveling across Indonesia to discover new destinations.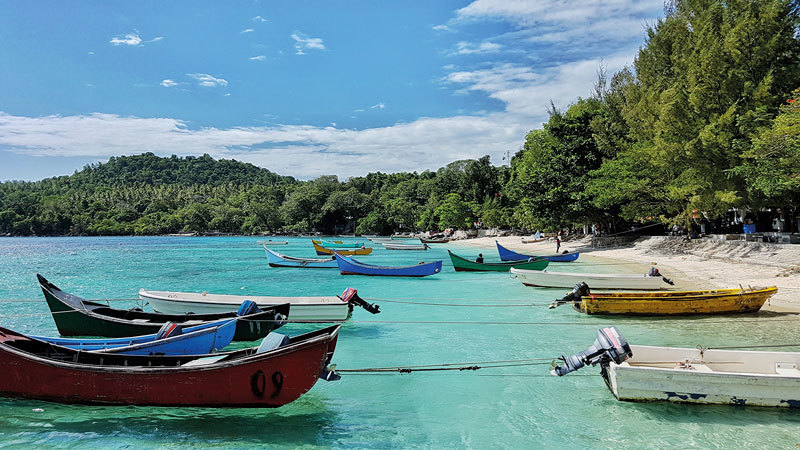 "In the early 1990s, I was still living in Italy and decided to change careers from IT to the hospitality industry," he recalls. "This decision completely changed my life."
Nicola began working for an Italian tour operator, and thanks to his fluency in several languages, he was soon sent to Bali where he stayed a couple of months before moving to Lombok and later on Australia. The country down under, he acknowledges, was not his cup of tea. "I came back to Indonesia and never looked back," he says.
For two decades, Nicola stayed in Bali, moving between different industries and working among others in hotels, travel agencies and with Chef Chris Salans at Mozaic Restaurant for several years. Deciding it was time for a new challenge, Nicola settled down in Jakarta where he first worked at a hotel before taking on his current job at Panorama.
"I'm here to increase the choice of products and activities that the company offers to overseas agents - in other industries, you would probably call it product or business development," he explains. "Funnily enough, I am paid to travel. Together with my team, I am looking for possible new destinations."
President Jokowi's current policy to open up areas in Indonesia for tourism besides Bali has helped Nicola and his team a lot.
"The main issue I always had with traveling in Indonesia was the lack of infrastructure. Now this problem has finally been addressed. Many new airports have been opened, making it easier for travelers to reach remote destinations," Nicola says. He sees great potential for Lake Toba and Toraja, as well as Komodo Island.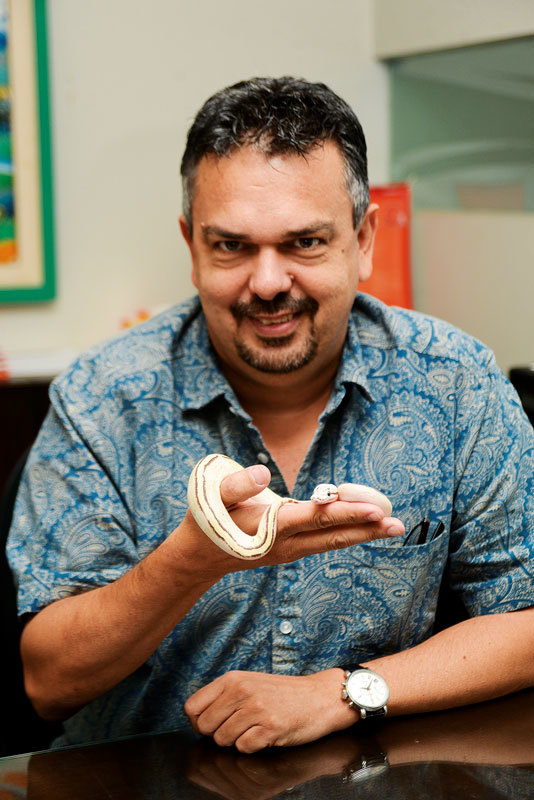 "A couple of big hotels are expected to open in Komodo in 2018, which will be a major boost for the island," he explains. "Of course, most of the time the destination already exists. What we try to do is to present it in a different way."
Creating new and interesting itineraries requires a lot of research and studying. According to Nicola, his first task is to find a spot worth promoting, while the second part of the job – the more complicated part – is to educate people and encourage them to go visit these places.
"When you have the passion and the knowledge, it probably sounds like a dream job," he laughs. "Of course, there are also some downsides. You end up eating a lot of bad food before you actually find a decent restaurant – I can't even remember how many times I had food poisoning. You sometimes sleep in very bad hotels or on the floor of some run-down shack. But that's all part of the game and usually a lot of fun."
He vividly remembers his trip to Pulau Weh, a small island to the northwest of Sumatra, two hours by ferry from Banda Aceh.
"The first person I met coming off the ferry was my contact person, the one who had organized my trip," Nicola says. "It turns out that he was a former GAM rebel. He walks around with a 50-centimeter knife, a pair of handcuffs and a steel cable with two rings at each end – used to strangle people – in his backpack. But he was the sweetest man I have ever met."
On the same trip, he met two Indonesian women who left a lasting impression: one is the first female diving instructor in Aceh, while the other runs her own hotel where she employs Tsunami victims only, speaks seven different languages, is married to a Swiss-Italian and during summer time flies off to Ibiza to work as a DJ – in a Sharia-law regulated region, mind you.
"This is one of the best parts of my job," Nicola concludes. "I have the chance to meet the most interesting and intriguing people from all over Indonesia."
Follow Nicola on Instagram @nicolascaramuzzino to see his latest travel photos.