Since its creation in 2002 HARRIS Hotels has developed an established brand image. To keep up with industry trends, HARRIS Hotels has come up with the third generation of its kind, namely HARRIS CONNECT. The inspiration of HARRIS CONNECT is the 60's, a brighter decade.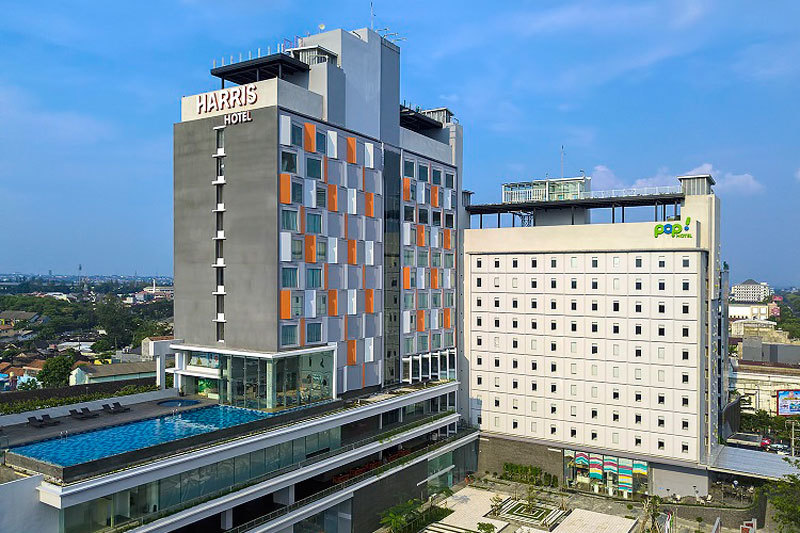 A decade of optimism and empowerment where people felt a new sense of freedom and to speak their mind, the brand expresses it visually through the art and design of its signature bright orange balanced against a neutral warm grey.
HARRIS CONNECT takes on a refreshed tagline—Stay Bright. It derives from a constant endeavour to stay forward.
Aiming to accommodate the ever evolving needs of guests, HARRIS Hotels stays true to its core values, its dynamic and sociable environment. HARRIS CONNECT emphasises the tech-savvy mindset, it stays fit with everyday healthy lifestyle along with being mobile and efficient. It is characterised by communal open-space lobby, wellness centre and brand new grab-and-go boutique within the cutting edge HARRIS Bubble lobby concept. As for the guestrooms being the centre of experience in the hotels, HARRIS CONNECT rooms are a combination of bright material and warm lighting with accents of orange color as points of interest. The HARRIS CONNECT reflects maturity with a more matured guests and expectations.
"Our objective is to create a personable moments to every guest based on our experience,' said Stefano de Champeaux Brand Manager HARRIS Hotels collection, "We encourage our guests to live a balanced healthy life by staying fit but still in a lively ambience in our hotels." The first HARRIS CONNECT - the third generation of HARRIS Hotels is HARRIS Hotel Solo with more hotels in the pipeline including in Surabaya, Batam and Malang.