TAUZIA Hotel Management recently introduced HARRIS Vertu Hotels, the company's sixth brand, which will complement the HARRIS brand and further solidify TAUZIA as a prominent hotel operator in Indonesia.
According to Marc Steinmeyer, President Director of TAUZIA Hotel Management, the concept for HARRIS Vertu was inspired by the French nostalgia of "Joie de Vivre" or the Joy of Living during the Belle Epoque period.
"The era brought rapid advancements in technology science as well as inspiring new approaches in fashion, dance and movies," he said. "Every element of HARRIS Vertu – whether it's playing, eating or drinking – is done with a fashionable touch and indulgent simplicity."
HARRIS Vertu features an experimental lobby space with an integrated business center, a Kid.do Creative Club, a spacious ballroom, the Voyage all-day dining restaurant and rooms and suites of different sizes.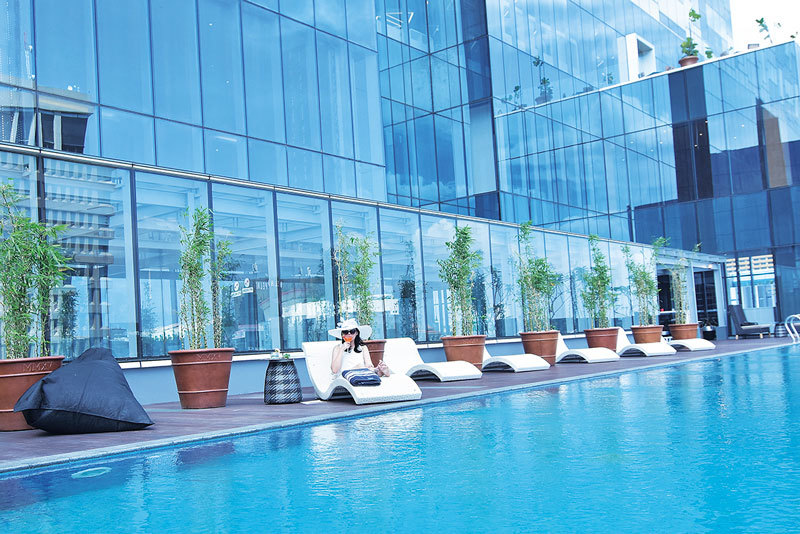 Guests with executive benefits will enjoy exclusive services, including a personalized check-in and checkout, a vast choice of daily refreshments (tea, coffee, soft drinks & snacks), a complimentary breakfast buffet, high tea, evening cocktail and hors d'oeuvres, complimentary phone calls, shoeshine service, and much more.
As an ode to the glamorous world of fashion, HARRIS Vertu will also feature "Vertu Icon", a distinguished escort for VIP guests, the Executive Floor and Vertu Suite wearing Ikat tenun by internationally-acclaimed Indonesian fashion designer Didiet Maulana.
Entering the market 15 years after TAUZIA Hotels' first and most beloved brand HARRIS, this new brand aims to enchant its guests with an elevated level of comfort, convenience and efficiency in a friendly environment.
The French touch is also evident in the hotel's restaurant Voyage. The restaurant's name, which means "traveling" in French, offers a culinary journey to the world's cuisines, made of the freshest ingredients. Voyage features both buffet and live cooking areas, whereas diners can find three different seating arrangements: dinner-type, communal and outdoor area.
"It will be as if the guests are walking through a market. Each station will feature individual dishes and be decorated according to the cuisine's place of origin – meaning guests will be transported to different corners of the world," said Stefano de Champeaux, HARRIS Vertu Brand Manager.
Harris Vertu
Jl. Hayam Wuruk No.6
Jakarta 10120
www.harrisvertuhotels.com