The 101 Yogyakarta Tugu was officially awarded the EDGE (Excellence in Design for Greater Efficiencies) Certificate, which is certified by Green Building Council Indonesia after receiving a high assessment score.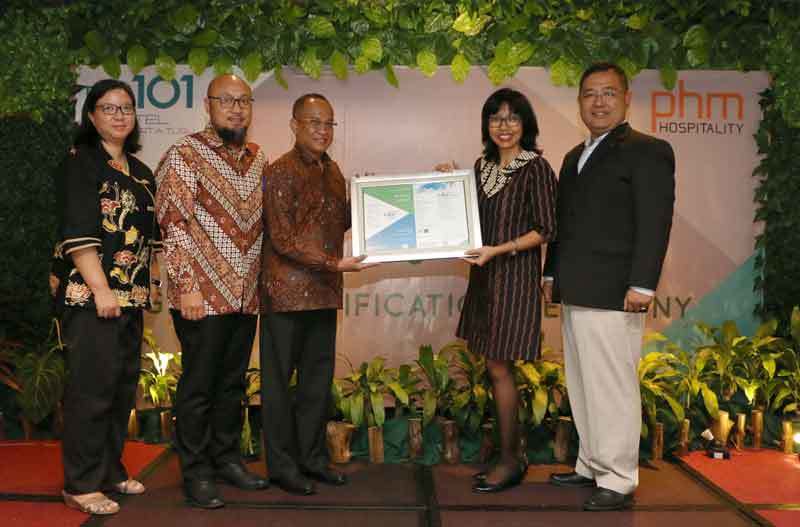 There are three different categories as requirements to receive the Green Hotel Certification, namely Energy Saving (62%), Water Savings (22%) and Less Embodied Energy in Material (43%). The 101 Yogyakarta Tugu, for instance, includes a lot public space on its premises that is exposed to natural light, which in turn can minimize the consumption of electrical energy. In this category, the hotel received a higher score than the standard set.
During an official ceremony, Wahyu Wikan Trispratiwi, General Manager of The 101 Yogyakarta Tugu, received the certificate by representatives of EDGE and Green Building Council Indonesia.