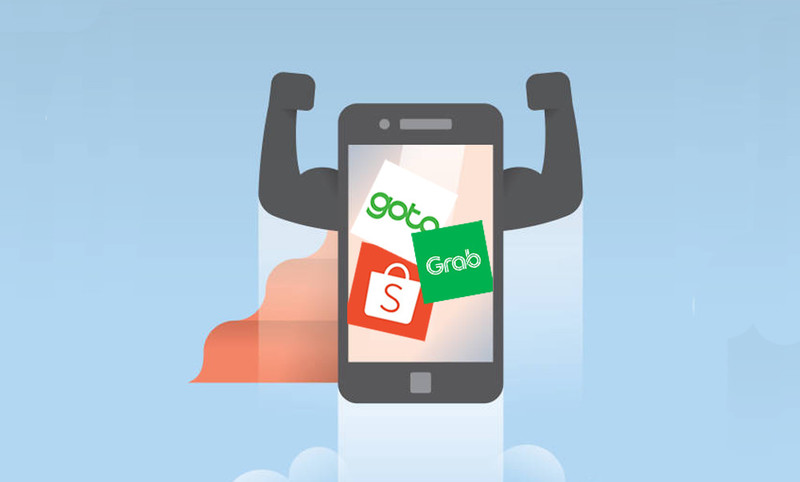 In the old economy Indonesia was dominated by the "conglomerates, who spanned - and dominated - many different sectors of the economy (and still do). The Salim group with Indocement, Indofood, Indomobile, Indomaret, etc; Sinarmas in palm oil, mining, real estate, insurance, and many more, The Bakrie Group, Ciputra, Astra, Djarum/BCA/Polytron, these not so hidden giants of the economy were responsible for the economic growth of the late 20th and early 21st century. But now….move over dinosaurs, the latest and greatest successes of the last 10 years have no factories, no mines, no real estate, but are beginning to overtake the behomoths in assets, income and perhaps one day, profits. Who are the kings and queens of the new economy? We turned, of course, to a millennial, Tamara Long, to look at the phenomenon of the "superapps" and asked her to see who is winning the latest battle.
Our first app is Shopee. The online shopping platform was late to the game, launching 5 years after its main competitor, Bukalapak. But they found an opportunity in their timing. In 2015, Shopee launched itself immediately as a mobile-centric app, unlike most website-centric platforms. The best way for users to access Shopee's services was through their app.
This ingenious strategy set Shopee ahead of its peers. There are over 887 million mobile connections in South-East Asia. That's 132% of the population.
Today, Shopee has 7 major markets in Asia: Indonesia, Thailand, Singapore, Taiwan, Vietnam, Malaysia, and the Philippines. Last September, they expanded into Europe, starting with Poland, then France and Spain. They were even the most downloaded shopping app in Brazil. This expansion predicts growth for Shopee, as the European e-commerce business is set to proliferate in the next few years.
Shopee's ability to dominate as a shopping platform is due to its excellent marketing strategy. Each of its 7 major markets has a different app. This highly localised approach allows Shopee to add various features depending on the local market. In Indonesia, Shopee introduced a page dedicated to shopping for Islamic themed products due to the nation's sizeable Muslim population. In Thailand and Vietnam, where celebrity endorsement determines shopping patterns, Shopee features stores that sell items curated by celebrities.
Grab has also achieved considerable success in South-East Asia due to its localised approach. After launching the app as Grab in 2014 (previously MyTeksi in 2012, then GrabTaxi in 2013), the company realised that many of its drivers didn't have bank accounts. The Head of Grab Financial Group, Ruben Lai, had to help drivers set up their accounts.
South-East Asia has an informal economy that relies on micro, small and medium enterprises (MSMEs). These operate almost entirely in cash. Potential drivers are unable to obtain loans to buy cars or motorcycles. Businesses are vulnerable, especially during the pandemic, since most do not have money saved for emergencies.
Now, businesses and drivers can receive loans or even buy health insurance from Grab. There is no interest on these loans, and instead of making instalments, they are paid through deductions to their daily earnings. For a population that is unused to banking, this elegant system leaves no room for error.
Grab also gained popularity from drivers because it takes little commission yet gives the monetary incentive to their drivers by topping up rides deemed too cheap. The maximum commission Grab will take from a ride is 20%.
Grab has made the risky leap of entering virtual banking. The company received a virtual banking license in Singapore last December and aims to solidify its ecosystem by taking on the role of the peoples' bank. However, Grab has not yet made a profit and remains a non-profitable business. Though the company expects to break even in 2023, their most popular services, such as GrabFood, have yet to profit. The company remains one of the biggest super apps in Asia. However, Grab isn't the only super app aiming to build its own payment and banking ecosystem.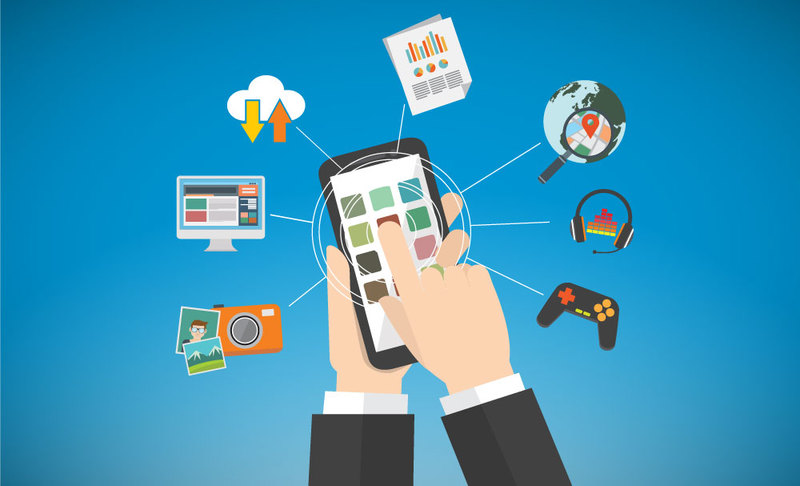 In the words of William Tanuwijaya, CEO and CoFounder of Tokopedia, the company aims to become a "super ecosystem" for both merchants and consumers. Tokopedia, founded in 2009, first found success due to its ability to guarantee safety for the customer on its online transactions. It started as a simple platform for users to buy and sell products, while the company took a commission for facilitating the transaction. After receiving a major investment in 2014, Tokopedia expanded its services by introducing a payment channel for phone credit, electricity payments, and, later on, train tickets. They also created the Tokopedia Credit Card with Standard Chartered, UOB, and Citibank.
After another investment round in 2017, Tokopedia leapt into the world of Fintech. They collaborated with the Ovo payment app, which users could use through Tokopedia as a payment method. In collaboration with Orori, an Indonesian jewellery company, they opened Tokopedia Emas, a shariah-compliant gold investment feature.
Like Shopee and Grab, Tokopedia recognised that it needed to support MSMEs transitioning into the modern world of banking and online transactions. To do so, they launched Tokopedia Pinjaman Modal (Tokopedia Capital Loan), where merchants can borrow up to IDR 300 million from the app. Other services include Dhanapala, a P2P lending platform, TokoScore, Indonesia's first credit scoring system, and Mitra Tokopedia, a supplier of data packages, electricity tokens, and wholesale goods for restocking small businesses.
Tokopedia is looking to significant changes in the future, as in May 2021, the company combined with Gojek to form GoTo. Gojek is an Indonesian ride-hailing app founded in 2010 that acts as one of Grab's main competitors. Gojek boasts of 2 million driver-partners and over 170 million total downloads. They provide over 20 services for users and have introduced their own payment ecosystem.
GoTo is a tech company that works with the support of the Indonesian government to further the financial "super ecosystem" for the betterment of MSMEs in Indonesia. This is a continuation of their previous collaboration in using Gojek drivers (or the GoSend service) as the primary method of delivering Tokopedia packages.
The collaboration is based on their shared identity as leading super apps in Indonesia. The GoTo ecosystem encompasses a whopping 2% of Indonesia's GDP and is looking to grow. From stock ordering groceries through TokoMart, to delivering food to customers through GoFood, so many MSMEs in Indonesia will operate entirely within the sphere of GoTo. And as the company continues to prove its success, this will spread internationally too.
These super apps have been pioneers in their own niches and have achieved great success. The question remains however, as to who will reign as the best app at the end of the day? Though we can't say for sure, we can expect great things by seeing these apps heading. Shopee, which is achieving success in the European market, may continue to flourish in an international landscape. But within Asia, it's safe to say that it's a competition between GoTo and Grab to see who can dominate the world of online payment and banking services and integrate the South-East Asian market into their ecosystem.