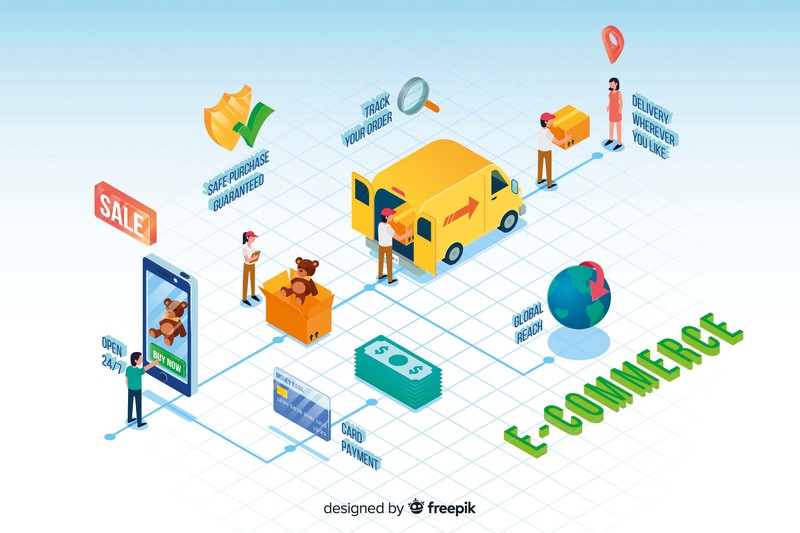 Indonesia's e-commerce and marketplace is currently the backbone of the digital economy and offers inclusive solutions for many people to survive in business amid the pandemic. Despite the growing trend, the real challenge is the recession and people's capability to quickly adapt in the midst of rapidly ramping online competition.
Traditional markets and shopping centres might be relatively quiet during the Covid-19 pandemic since most of Indonesian community has been practising self-isolation, working from home and students doing distance learning. However, the economy doesn't stop there as buying and selling at markets, retail outlets and stores have moved to digital, adjusted to the shifting consumer behaviour during the Covid-19 pandemic, which allows e-commerce to take advantage of the current situation.
It has been an internet buzz which became an unexpected turn for the industry to grow with a significant amount of profit that has created a new opportunity for small players to join this emerging trend. During the initial large-scale social restrictions (PSBB), transactions on the digital marketplace surprisingly rocketed up 400%, four times higher compared to last year, according to the data recorded from March to April by McKinsey.
In industry at large, the United Nations Conference on Trade and Development (UNCTAD) stated that the pandemic has changed the way consumers use e-commerce and digital solutions. Consumers in emerging economies have made the greatest shift to online shopping, the survey shows. Indonesia, a nation with a strong emerging economy is definitely one of those that have shown an acceleration in its digital economy.
Nowadays, you can see the increased visibility of digital businesses such as Sayurbox, Happy Fresh, TaniHub, halodoc, Ruangguru as well as online games as independent platforms that have grown significantly despite many industries being affected by the novel coronavirus. But the overall winners are owned by industry giants who offer complete services and convenient all-in-one digital platforms and mobile apps.
Shopee, Tokopedia and Bukalapak are the top three digital marketplaces and e-commerce platforms that have garnered the most profit with accumulative transactions of 670,755 times or equal to the value of IDR 12,3 trillion, according to Statista. Besides those names, the survey company also charted other top 10 e-commerce platforms including Blibli, JD.ID, Orami, Bhinneka, Zalora, and Matahari.
Shoppee is already named as the most popular digital marketplace in 2020 and earned the most benefit during the Covid-19 pandemic with a total of 93,44 million clicks on online traffic. Recently, the second largest marketplace Tokopedia has secured an investment from Google and Temasek with the value up to IDR 5,11 trillion.
Exabytes, Indonesian hosting provider company released that data that shows the spike of new customer of e-commerce up to 38,3 % in August. Meanwhile, Bank Indonesia (BI) reported the rising transactions on e-commerce and marketplaces up to 26% with a rising number of daily transactions up to 4,8 million and 51% of new customer growth.
The survey conducted by Sea Insights found that 45% of total businesses are more active in selling their products on e-commerce and marketplace during the pandemic. Essentials products and consumer goods such as staple foods, groceries, health product and hobby-based products are the major transactions on e-commerce and marketplace during the pandemic.
The rising trend of e-commerce has driven significant growth in digital payments through online banking and e-wallets as well as logistics and delivery services. The online transactions through ShopeePay excelled with a 26% market share of the total volume of e-wallet transactions in Indonesia, followed by OVO (24%), GoPay (23%), DANA (19%) and LinkAja (8%), according to a survey by Markplus. Logistics and delivery services including Pos Indonesia, DHL, Tiki, and JNE has seen the rising growth from 10% to 30 % during the pandemic. Fintech companies also responded to the growing pattern since the e-commerce and marketplace became an umbrella of the industry as a whole creating a domino effect for other sectors to shine.
POST-PANDEMIC
Facebook and Bain & Company reported that e-commerce sites are the fourth most popular mobile applications after social media, streaming platforms and messaging apps. Food delivery service is the most frequently used mobile application to use during a pandemic. Both companies also estimate that the value of online shopping transactions in Indonesia will be nearly USD $ 72 billion or around IDR 1,047.6 trillion in 2025. This figure is higher than the initial projection of US $ 48 billion.
Indonesian communities discovered that digital marketplaces provide a more reliable shopping experience than independent e-commerce platforms directly owned by brands which have limitations over executing transactions. This current situation also led industry players to shift their business digitally and build partnerships as joint ventures with the e-commerce powerhouses to gain visibility online.
E-commerce players also extended their visibility online by utilising the development of social media such as TikTok, Facebook, and Instagram since those high-in-demand apps downloaded mobile have also adapted similar strategies to support businesses during Covid-19 crisis by introducing "semi e-commerce" channels, combining the power of social media and online business in one platform to improve the experience for business-to-consumer (B2C). Now, everything is all linked and connected to one another.
Correlation with Recession
On the other hand, Bank Indonesia has also seen a decreased value of transactions in September to 4,44 % or IDR 58,5 trillion in the second quarter compared to the first quarter even though the volume of transactions has increased 39,5%. BI recorded an increasing volume of transaction of 383,3 million times in the second quarter, growing 275,8 times transaction in the first quarter.
The central bank analysed that Indonesian citizens are more and more moving online for shopping but they start reducing the value of transaction since their purchasing power has weakened, according to Assistant Governor and Head of Payment System Policy Department at Bank Indonesia, Filianingsih Hendarta. This figure is also validated with the recent finding in October from the international survey conducted by UNCTAD that showed a similar trend worldwide.
AFFECTED INDUSTRIES AND COMPETITION
Despite the significant growth of e-commerce and digital marketplace at large in Indonesia, not all parties have garnered profit from the digital shift during the pandemic. Instead of making a profit, some businesses that already have a digital presence and provide online transactions announced their lowest performances.
For example, Traveloka, one of Indonesia's unicorns, a travel-based platform or OTA have lost so much business and forced the company to lay off 10% of its staff since the tourism industry virtually stopped, and is considered as the most affected sector, according to Bisnis. To cope with the current situation, Traveloka introduced products such as promo Buy Now, Stay Later, Traveloka Xperience, Live stream, Traveloka Clean, and TravelokaEats. The OTA company remains confident and optimistic to comeback since the unicorn has secured funding from venture capital of up to USD 250 million to help recover its business post-pandemic.
Similar situations are also faced by other companies such as Tiket.com that announced that its business fell by 75%. On the other hand, there are at least five startup companies in Indonesia that already announced permanent closure in the middle of the 2020. The five startups were Sorabel, Eatsy, Stoqo, Hooq, and Airy Rooms. In addition, a Hooq-like company, iFlix, is experiencing financial difficulties amid the Covid-19 pandemic. Besides the tight competition, Covid-19 pandemic has forced those startups to file for bankruptcy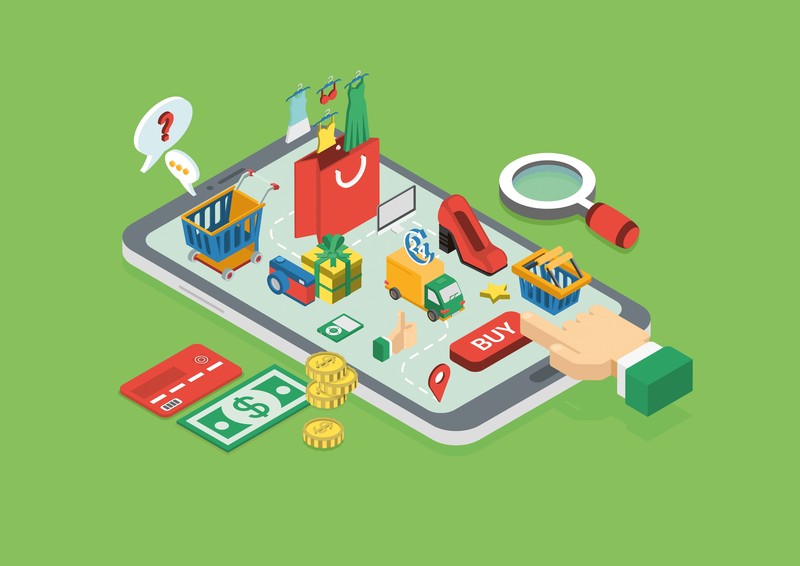 TRAINING SMES FOR BUSINESS OPPORTUNITY
As a part of the acceleration of Industry 4.0. the Indonesian government has been investing capital to develop the digital economy leveraging the budget to advance the industry, especially for SMEs.
The Coordinating Ministry for Economic Affairs recorded that 301,115 micro, small and medium enterprises have switched to digital during the Covid-19 pandemic. Coordinating Minister Airlangga encouraged other players to take advantage of this momentum to expand market penetration due to changes in market consumption patterns from conventional to digital. Ministry of Tourism and Creative Economy recently ran a competition to reward businesses across the sectors including the culinary industry to incubate digital business and develop their presence on e-commerce and marketplace.
A senior economist at the Institute for Development of Economics and Finance (Indef) Aviliani said that businesses in Indonesia are not ready to face the digital era, especially during the COVID-19 pandemic. The challenge is still far from the goal as 64.2 million MSMEs players, only 13 percent or around 8.3 million of them have taken advantage of digitalisation in running their businesses.
Not surprisingly local businesses run by communities across the nation don't yet have the business acumen to adapt an e-commerce and marketplace strategy. Even though there have been many online courses, webinars, tips on social media regarding online business strategy, small businesses need mentoring, assistance, and stimulus from government to achieve more inclusive benefits from the rising trend of e-commerce and marketplace during the pandemic.
In the post-pandemic economy, analysts expect continuing online shopping since the shifting consumer behaviour in the last 6 months has become a habit that has changed the culture in which business operates.