The Hermitage, a Tribute Portfolio Hotel, Jakarta is not only well-known as the city's first luxury heritage hotel, but also for its dining venues that have quickly become favourites among food aficionados.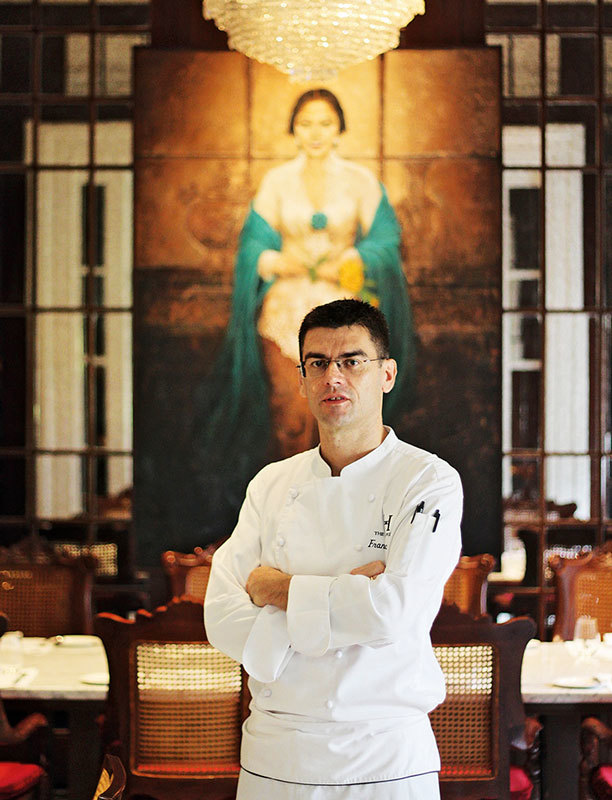 The hotel recently welcomed Chef Francesco Greco as new Director of Culinary. Chef Francesco started his culinary career training in Milan at the age of 17 before moving to London where he worked in different Italian restaurants to further his career. Having started his culinary journey at a relatively young age, Chef Francesco can now look back at a 28-year-career in the industry.
According to Chef Francesco, culinary excellence depends on perfect ingredients, and he puts a lot of emphasis and focus on the quality and the origin of the ingredients that he uses.
Prior to joining The Hermitage, Chef Francesco worked at some of the most prestigious restaurants and hotels across the globe, including the Galleria at Hotel Principe di Savoia Milan, Michelin-starred restaurant Taillevent in Paris, Palladio at Hotel Ritz Carlton Shanghai, and he also achieved Michelin guide recommendations in Hong Kong and Macau. Through his culinary stints at several Michelin-rated restaurants in New York City and Italy, he was able to refine his culinary technique and take the art of cooking to a new level.
Chef Francesco has also worked with some highly respected chefs, such as Michelin starred chef Paola Budel, protégé of the famous Chef Gualtiero Marchesi, Chef Romano Resen, a legendary chef specializing in regional fine dining, as well as famous French chefs Alain Soliveres and Christian Rassinoux. Over the course of his career, Chef Greco was awarded "Shanghai Chef of the Year 2009" and "Italian Cuisine Master Chef 2011" by GVCI group and Academia Barilla respectively.
The remastered L'Avenue Restaurant, unveiled an exciting new look style and menu. Featuring a chic-ethno-bistro style with a contemporary yet casual International dining menu, infused an exciting and flavorful menu from Chef Francesco Greco, the restaurant is sure to become Jakarta new dining destination.
The Hermitage, A Tribute Portfolio Hotel, Jakarta
Jalan Cilacap 1,
Menteng,Jakarta 10310
Indonesia
Phone: (+62-21) 3192 6888
www.hermitagejakarta.com