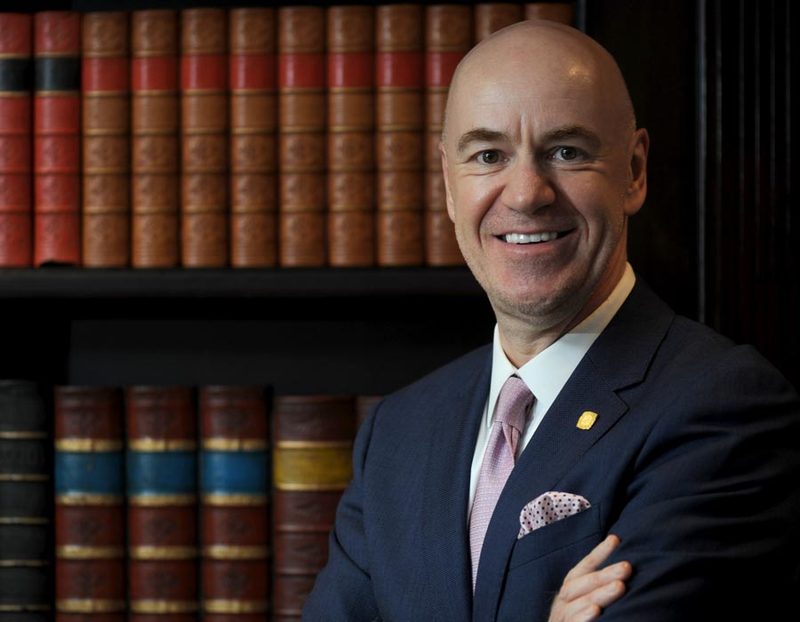 As one of the earliest hotels established in Indonesia, Hotel Borobudur Jakarta has become one of the most iconic and prestigious hotels in Jakarta since its inception almost fifty years ago. To throttle the historic five-star hotel into a bright and prosperous future, the hotel has announced the appointment of Gerhard L. Doll as its new General Manager to spearhead the executive management.
Gerhard brings with him over 25 years of experience in the luxury hospitality industry, which he gained throughout the years across ten countries, from Europe, North America and Asia, with top-tier brands such as The Peninsula, The Ritz-Carlton and The Mandarin Oriental Group. His last post for the past 4 years has been as General Manager of The Crimson Hotel in Filinvest City, Manila, before joining Hotel Borobudur Jakarta.
"We welcome Gerhard to the legendary Hotel Borobudur Jakarta. We are excited to have him lead the team forward and believe that his wealth of experience will be of tremendous benefit to both the hotel and its prestigious guests," said Discovery Hotels and Resorts CEO, Judd Lehmann.
Originating from Germany, Gerhard is mainly focused on guest experiences, innovative products and trend settings, and has a mantra of "Great service should happen without guests knowing where it comes from." Before he completed his Hotel Management Diploma at Cornell University, Gerhard initially came from a culinary background.
---
About Hotel Borobudur Jakarta
Opened in 1974, Hotel Borobudur Jakarta is one of the finest luxury five-star hotels in Jakarta. Conveniently located in the heart of the city, the hotel comfortably nestles on 23 acres of manicured lush grounds. It is a 5-minute drive away from the Presidential Palace and is also nearby popular sightseeing and tourist attractions including Istiqlal Mosque, Cathedral Church, National Monument, National Museum of Indonesia, Museum Sumpah Pemuda, Patahillah Museum Kota Tua, and more.
The hotel features 695 international rooms and suites; outdoor free-form swimming pool; several dining and drinking venues including Bogor Café, Miyama Japanese Restaurant, Teratai Chinese Restaurant, Bruschetta Italian Restaurant, Borobudur Gourmet, Pendopo Lounge and Churchill Wine & Cigar Bar; Discover Club; Klub & Spa Borobudur; and Sports and Leisure facilities.
Hotel Borobudur Jakarta
Jl. Lapangan Banteng Selatan No. 1, Pasar Baru, Jakarta
+62 21 380 5555
[email protected]
hotelborobudur.com