Recently, the hospitality industry welcomed the new general manager who will lead the two renowned hotel in Jakarta.
A New General Manager at AYANA Midplaza, JAKARTA
Christian Rene Höchtl recently took over as GM of AYANA Midplaza, JAKARTA. The Austrian native, who moved to Jakarta from Bangkok, notes that so far he is impressed with the city despite some of its challenges like the lack of adequate public transportation.
"AYANA Midplaza, JAKARTA is now part of the newly formed hotel company AYANA which features also the very well known AYANA Bali Resort & Spa, Rimba Bali and the soon to be opened AYANA Komodo Resort located at Waecicu Beach on Flores Island," he said. This new gem will also include overnight cruises on board of our Pinisi, AYANA Lako di'a.
The hotel in Jakarta will further build on its existing strengths such as being recognised as a first class business hotel in the perfect location in Jakarta's business district. It offers guests extraordinary meeting facilities including 24 meeting rooms and a ballroom for events over 2,000 guests. AYANA will continue to develop its wedding facilities which include indoor and outdoor venues with delightful decoration and innovative food and beverage presentations.
At present times AYANA Midplaza, JAKARTA is upgrading several facilities and services which stretch from the full renovation of all meeting facilities, to a new bar & lounge, renovation of guest rooms as well as the opening of additional new food & beverage outlets. The latest addition was the opening of Blue Terrace a contemporary restaurant with unique floral décor and most of all a very distinctive approach to healthy cuisine.
Höchtl notes he enjoys living in Asia because of the diversity of culture, the street food offerings and the warm and welcoming attitude of the people.
Meet Rhys Challenger, the New General Manager of Pullman Jakarta Central Park
Rhys Challenger has spent decades in the hotel industry in the Asia Pacific region, most recently in Singapore. A recent transplant to Jakarta, he now helms Hotel Pullman at Central Park.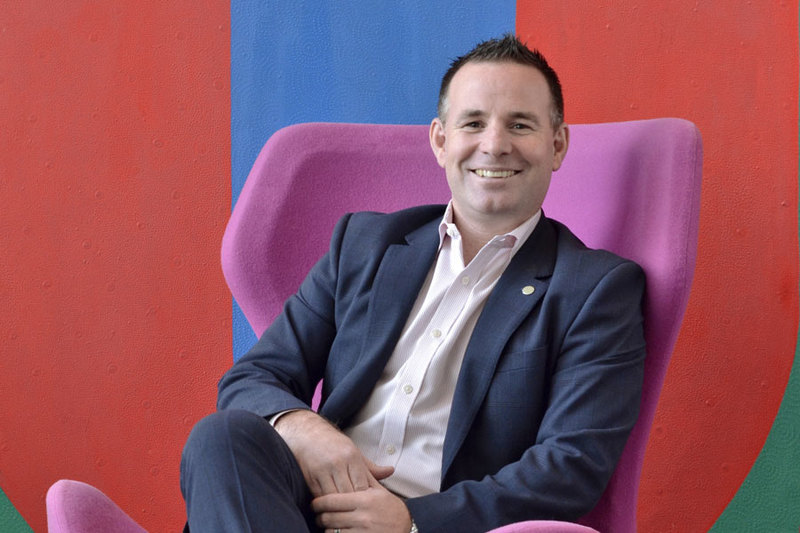 As he settles into the role—and life in Jakarta—he notes that he looks forward to working with the hotel's dynamic team and tha+t guests can look forward to enhanced rooms and upgraded public spaces this year. With Jakartans' focus on dining, we're in for a treat soon with the menu refresh planned at the hotel's all-day dining restaurant, Collage.
"This award winning hotel speaks for itself," Challenger says, noting its sleek design that complements the many pop art collections throughout the property. Its 317 rooms and suites include an executive lounge for a special VIP experience. There's also the funky Bunk Lobby Lounge for those looking for a space to relax. With the hotel's strategic location in Central Park with its plethora of shopping and other facilities, guests who choose this hotel are certainly in for a treat during their time in Jakarta.