Andry Stefanus is the new executive chef of the elegant, yet casual lakefront Lagoon Cafe and Lagoon Lounge.
Andry will oversee all restaurant and dining activities, including room service for the hotel's 700 guest rooms and suites, as well as extensive banqueting offerings that involve the Golden Ballroom, Lagoon Garden and Kudus Hall.
Prior to joining the Sultan Hotel and Residence Jakarta, Andry expanded his gastronomy skills for five years at various prestigious restaurants in the Kingdom of Bahrain.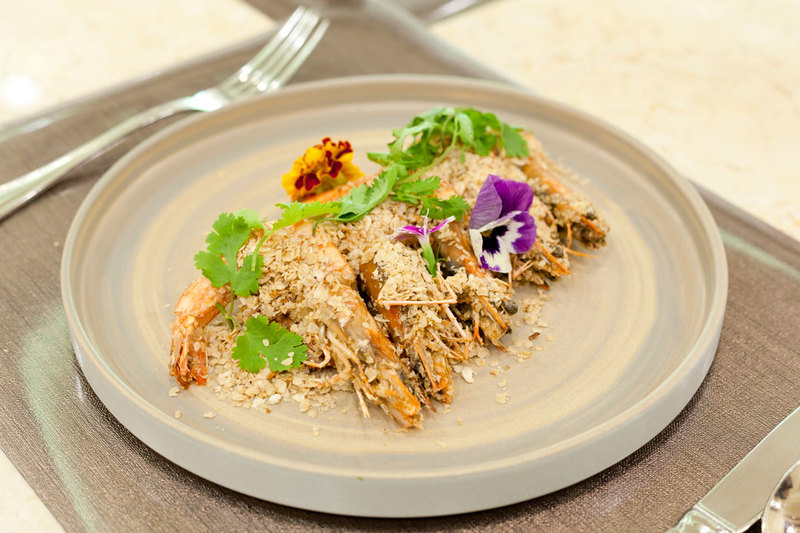 "I am delighted and honored to join the team at the Sultan Hotel and Residences Jakarta. I believe in using fresh ingredients as natural flavours to impress the palate. Working with a group of dynamic and motivated chefs, I'm looking forward to creating amazing culinary experiences at this legendary property," Andry shared his enthusiasm.
Andry has always been deeply passionate towards the culinary arts, and he is well known for his creativity in developing and executing innovative menus. Through his experience in the Kingdom of Bahrain, he recently introduced Indonesian Quaker Crunchy Prawns as one of the restaurant's new signature dishes. The crunchy fresh prawns mixed together well with the wholesome flavour of wheat oatmeal, resulting in a creamy and crunchy dish filled with satisfying grains.
Lagoon Cafe and Lagoon Lounge
Sultan Hotel and Residence, Jalan Gatot Subroto
T: +62 21 570 3600
IG: @thesultanhoteljkt
FB: The Sultan Hotel and Residence Jakarta
www.sultanjakarta.com
This venue participated in the 2019 BRBCA. See the winners here!