Denmark has decided to lead the transition to a green growth economy and will be independent of fossil fuels by 2050 as the first country in the world.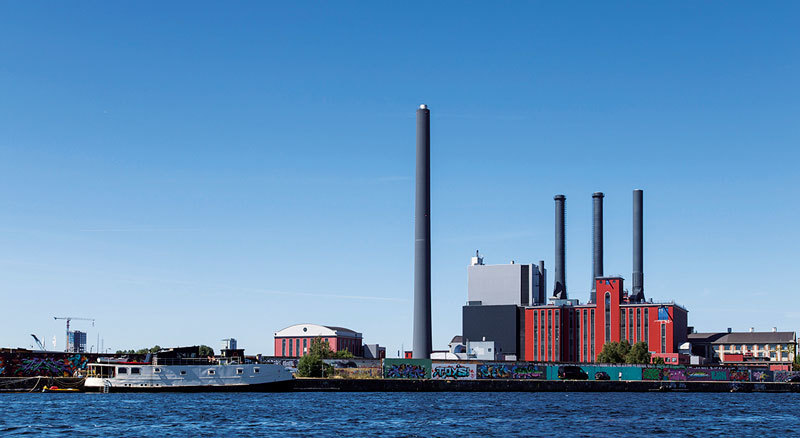 Denmark is leading the green transition by focusing on 10 green sectors: Energy Efficiency, Heating & Cooling, Intelligent Energy, Wind Energy, Solar & Other Renewables, Bioenergy, Water, Climate Adaptation, Resources & Environment and Sustainable Transportation.
Part of the country's efforts to achieve this ambitious goal is its Waste to Energy programme. Waste to Energy is killing two birds with one stone by creating value from waste.
Waste abundance and energy scarcity
Excess waste is an increasing global challenge. Likewise is the case for energy security and environmental sustainability. Waste which can not be prevented, reused or recycled often end up in land fields - but not in Denmark. Waste is viewed as a resource and used to supply heat and electricity. In fact, in Denmark it is not allowed to landfill waste which is suitable for incineration.
Waste in the energy system
Incineration plants with co-generation of heat and energy, as well as flue gas cleaning, are a sustainable way of turning waste into energy. Denmark has some of the most energy-efficient and clean incineration plants in the world. An incineration plant typically produces 3 times more heat than power, which is fed into the district heating system and the electrical grid.
Efficient distribution of heat from waste
Heat produced from waste is distributed through the district heating system in Denmark. After the oil crisis in the 1970's, major steps were taken in energy planning. This resulted in an extended district heating system, which now covers 63 % of all residential buildings in Denmark. 20 % of the heat in the district heating system is produced from waste.
---
Did you know?
More than 12 % of all residential buildings in Denmark are heated by waste.
Waste incineration in Denmark is clean and energy efficient.
The information for this article was taken from the website www.stateofgreen.com. State of Green is a public-private partnership founded by the Danish Government, the Confederation of Danish Industry, the Danish Energy Association, the Danish Agriculture & Food Council and the Danish Wind Industry Association.